Comedy has become an integral part of Indian television as people love watching shows which give them good laughter. Audiences have a special corner for comedy series as the humor, jokes, and wittiness tickles the bones of people. Indian television has introduced many comedy sitcoms which are ruling on the small screen. There are many stand-up comedians who are seen in different comedy shows. They always entertain us with their humor and jokes. So here we present you the list of ten best entertainers who are ruling on Indian television-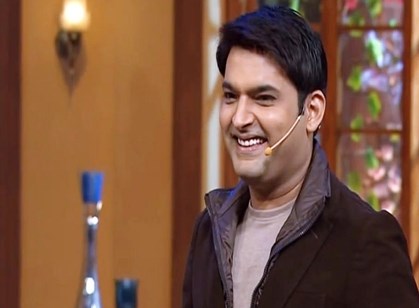 Talented comedian Kapil Sharma tops when it comes to the popular comedian. He has revolutionized the stand-up comedy on Indian television. His one-liners, sense of humor and wittiness make everyone laugh out loud till they hurt their bellies. 'The Kapil Sharma Show' which airs on Sony TV is ruling in the top in a weekend.Celebrities guest always have a good laugh while they attend his show. Indeed he is the king of comedy.
...
Ace comedian and actor Sunil Grover is also a famous and best comedy star on television. His funny acts as Dr. Mashoor Gulati and RinkuBhabhi are always entertaining. Though Sunil Grover is not part of the Kapil Sharma's show anymore, his appearances in other reality shows are making audiences happy as his acts are always brilliant.
...
The female laughter package Bharti Singh is everyone's favorite. Her Bindaas nature and full of life attitude have made a cult of followers who love her. Her comic timing and Mazedaar Andaz made everyone to smile. Sometimes she makes jokes on her fat body, and she had no qualms while taking dig about her. She appeared in many awards events and shows like Comedy Circus, Comedy Nights Bachao and Comedy classes.
...
Sanket Bhosale
Mimicry artist Sanket Bhosale has achieved immense of popularity by his best mimic acts mainly Sanjay Dutt July 29, 1959, was the day when the two legends of >> Read More... . Currently, he is seen in show Baba Ki Chowki. He is witnessed in many events and awards ceremonies as an anchor. He is a YouTube sensation too, as his shows shooting Kar Raha Hoon and screen Patti is trending with his acts.
...
Krushna Abhishek-
...
A multi-talented stand-up comedian Krushna Abhishek is also one of the popular entertainers on Indian television. He always starts his acts with a short dance as he is not only a hilarious comedian, but he is a great dancer too. He is mostly seen with talented comedian Sudesh Lahiri. He has been part of many comic shows like Comedy Circus 2, Comedy Nights Bachao and Comedy Circus Ka Jadoo.
...
6. Sudesh Lahari
When we talk about Krushna how one can forget about his other half his fellow mate Sudesh Lahiri. Both Krushna-Sudesh is regarded as Jai-Veeru of comedy. Their funny acts, slap, and humor always made us laugh out loud. Sudesh has shown his brilliance in comedy in shows like Great India Laughter Challenge, Comedy Circus, Comedy Classes Comedy Classes is the newest and first ever sketch >> Read More... and Comedy Nights Bachao.
Another best character from the popular show, The Kapil Sharma is Kiku Sharda aka Bumper from the show. Kiku with his crazy antics always entertained viewers. His funny antics in the show tickle the bones of audiences.
Siddhharth Sagar
Siddharth Sagar The talented Siddharth Sagar was born in Delhi on >> Read More... is also a well-known comedian who appeared in many comical shows. His rib-tickling comic acts have always mesmerized audiences and guest. Siddharth has appeared in shows like Comedy Circus, The Kapil Sharma Show and Comedy Classes. Recently he impressed celebrity judge Navjot Singh Sidhu Navjot Singh Sidhu was born on October 20, 1963 in >> Read More... through his comedy in the high entertainment value show The Kapil Sharma.
Singer-turned-comedian Sugandha Mishra is also ruling in the TV industry. She does mimicry of Lata Ji very well, in many events she grabbed the mic to imitate in Lata Ji's voice. She also appeared as Vidyavati a teacher in the Kapil Sharma Show.
Ali Asgar aka Nani from the Kapil Sharma Show also made everyone laugh with his wittiest jokes. Ali always left a lipstick mark on handsome actors as Shagunkipappi. After disappearance from the Kapil Sharma Show, Ali Asgar will be seen along with Sunil Grover, Sugandha Mishra and SanketBhosle in the special episodic show Super Night with Tubelight with Salman Khan Salman Khan is a very famous Indian actor and a pr >> Read More... in Sony TV.