10. Farah Khan Farah Khan is an Indian film actress, producer, di >> Read More...
A press conference went quite awry when Farah Khan went berserk at the media for intruding on her personal matters regarding her friendship with SRK and what apparently led to trouble in her household with Shirish Kunder Shirish Kunder is an Indian Film producer, directo >> Read More... .
...
9. Kashmira Shah Kashmira Shah or also known as Kashmera or Kash, i >> Read More...
A seemingly rude question directed by a journalist at her regarding the private life of her and her husband Krishna Abhishek Krishna Abhishek is a famous Indian actor, popular >> Read More... irked her to the extent that she was willing to hurl a bottle of water at the journalist.
...
8. Arjun Rampal Amit Rampal is an Indian Actor, Host, Producer and >> Read More...
...
With the ensuing entanglements of Hrithik Roshan Hrithik Roshan with his unimaginable dance moves i >> Read More... 's split with his wife Sussanne, it didn't come across as a particularly big surprise when he was spotted lashing back at a photographer who wished to get a peak under the hood of Arjun's car where Sussanne was apparently ensconced in the passenger seat.
7. Ranbir Kapoor Ranbir Kapoor is a noted Indian film actor. He was >> Read More...
...
He became an ad hoc lawmaker for the moment and confiscated the camera of a journalist when he was asked to comment regarding his personal matters with . The fact that he was looking for a moment of quiet after lunch at the Olive Bar and Kitchen in Bandra probably had something to do with it.
6 Parineeti Chopra The bubbly actress, born on 22nd October 1988, lan >> Read More...
...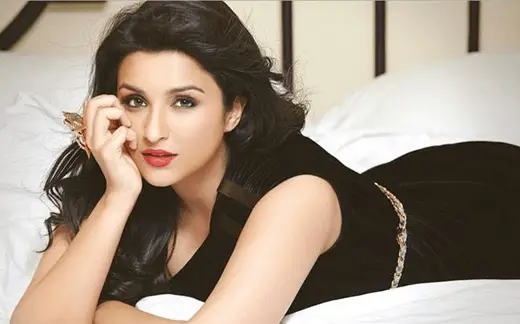 She snapped at a reporter during the promotion of one of the major films of her career, Shuddh Desi Romance Click to look into! >> Read More... , for asking her an allegedly inappropriate question possibly regarding the casting couch scenario. The question reportedly put the blame on women which irked Parineeti, and she made no secret of the matter.
...
5. Hrithik Roshan
...
He was quick to reveal his ill-temper when the paparazzi disrupted what he had hoped to be a moment of silence and peace at the Sai Baba Sai Baba is a Tamil television series. The show is >> Read More... temple in Shirdi with his family. Even the suavest and calm personalities have a limit, apparently.
4.
A journalist came at the receiving end when he was shoved away with abuses by Kangana and her entourage of bodyguards. Not only is she unwelcoming to all such attempts by the paparazzi, but the show of force is certain to discourage any further attempts.
3. Deepika Padukone Deepika Padukone is an Indian actress and model. S >> Read More...
She was involved in a brawl with leading newspaper The Times Of India following the purported claim that they had published an offensive picture of her. It was a wake-up call for entertainment outlets to avoid bitter tussles.
2. Shah Rukh Khan Shah Rukh Khan or also known as SRK is a prominent >> Read More...
In a move that sprung the topic of celebrity privacy once more into the limelight, King Khan retaliated against a journalist after being asked a seemingly offensive question about his young son AbRam at a promotional event for his hit film, Chennai Express Click to look into! >> Read More... . He later commented on the rude behaviour of the journalist and pleaded with the media world to try and see the situation from his perspective and appreciate the fact that even actors and celebrities are human and everyone deserves their space and dignity.
1. Salman Khan Salman Khan is a very famous Indian actor and a pr >> Read More...
When a journalist requested Salman to keep up a particular posture at a promotional launch event for his production Kick's song, Party with the devil, they got into a tussle as Salman took offence to the pose that he was requested to do. This led to strife and animosity between the camera men and Salman and the situation was escalated to the point that the Bombay News Photographers Association decided to boycott Salman Khan's movies and not shoot any of his further movies. However, the matter subsided eventually and no permanent actions were taken.