We are always excited to know the new actresses and to see their real beauty, isn't it? Yeah, actually this craze is the among the Bollywood fans. The anxiety to know about new actresses, especially among movie lovers is more.
So here you can have a look at some of the fresh faces of 2016 and know about them more.
Now, talking about this 18-year-old girl, she made her debut in Bollywood as an officer. You don't know an amazing fact about her is that, she belongs to one of the greatest Bollywood families. Yeah, she is the Grandniece of the evergreen actor Dilip Kumar. Just have a look at this new fresh face diva. Is she beautiful without makeup? Yes, she seems to be a simple girl but I think she needs makeup to enhance her natural beauty in a better manner.
2. Pooja Hegde
This new hot diva started her career by making her debut in " Mohenjo Daro".This diva is looking good in both attires. So what do you people think? I know most of the answers will be in favor of western wear, as her modern look is more beautiful than her traditional one, where she is at her minimal makeup.
3. Ritika Singh
Talking about this Indian actress and a martial artist, she made her debut with ' R Madhavan' in Saala Khadoos, and talking about her looks, with the little touch of makeup she seems to be a cute girl but without makeover what you think about her? Is she beautiful? She is okay but with make-up she is more than what she is.
4. Radhika Apte
This new girl made her debut in Vaah! Life Ho To Aisi. She seems to be totally different. I mean, with make-up she looks totally different from what she is in reality. Now it seems to be images of two different persons, isn't it? So better she wear make-up to make herself confidence in front of camera.
5. Yami Gautam
Look at this natural beauty. There is no doubt that this Fair and Lovely girl is lovely even without makeup. She has that makeup free face, so minimal makeup is even okay with her. She is one of the divas that was blessed with the beautiful natural face.
This Indian actress seems to be a cute smiley girl, a girl to the next door is pretty enough that no more makeup is needed to enhance her natural beauty looks. She has the charm to attract anyone with her innocent smile, and that is the best factor about her.
7. Alia Bhatt
Alia, the fun-loving actress, with a chubby bubbly smile and the long lasting effect of that cuteness that what she is. She is one of the most fun-loving actress. An actor with flawless skin complexion who does not need any makeup to look beautiful and that is her uniqueness.
Do you remember the cute little girl who played as the daughter of ' Tabu' and Kamal Haasan in the movie " Chachi 420". Yeah, this girl is none other than Sanya Malhotra who is now grown as a stunning actress and going to make her debut in the upcoming movie ' Dangal'. She is naturally beautiful as you have seen her before in her childhood she is pretty. So no matter that she is with makeup or without makeup.
9. Mahira Khan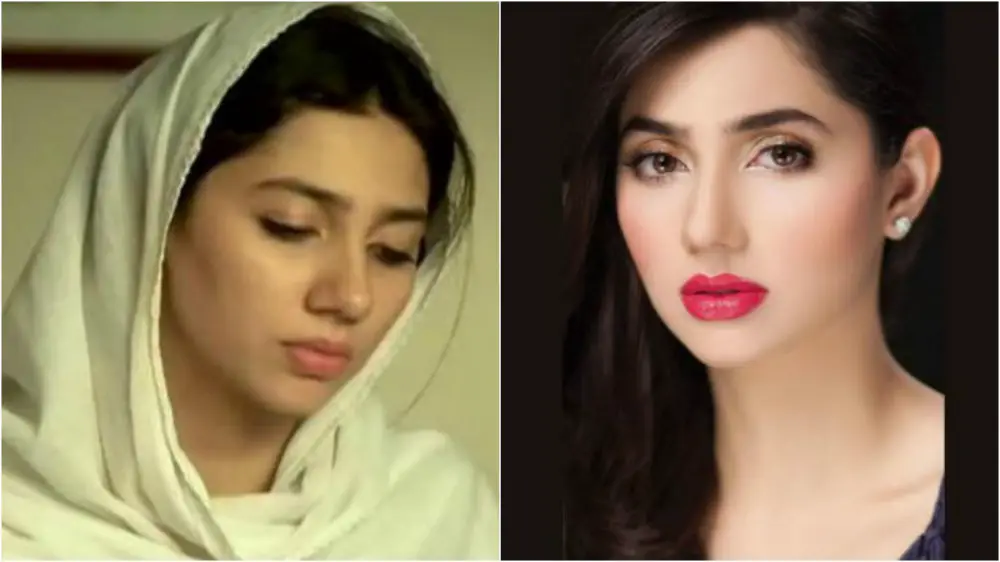 This fresh Pakistani actress is going to make her debut in the upcoming film ' Raees'. She is beautiful with no makeup. And if she applies makeup, it is like wow factor she has. Makeup makes her more beautiful.
10. Deepika Padukone
Last but not the least one, the well-known Indian actress with amazing smile enhances her beauty. She looks totally amazing even without makeup as her confident smile, the essential element which completes her beauty does everything. And thus her smile makes her unique persona.
"So there many surprising factors you don't know about the celebrities, but one thing is that there is a big difference between their reel life and real life."