The Bollywood has been famous for its love stories, and clichéd dialogues about love and family. The industry produces movies in which in the end the hero and heroine always get united after they kill the villain. But now, the industry has diverted its way from love stories to great biopics. Not just biopics, but also movies which work against the social stigma. Latest we saw the Padman, the eye-opening movie about sanitary napkins. The Bollywood now knows that people appreciate values more than love.
1. Abhinav Bindra
He is one that made India proud with his performance in Olympics with the shooting. He brought home gold. The biopic will be directed by Kannan Iyer Kannan Iyer is a versatile Indian actor, writer, a >> Read More... with the title "A Shot at History: My Obsessive Journey to Olympic Gold." The star who will play the role of Abhinav is Anil Kapoor's son Harshvardhan Kapoor Harshvardhan Kapoor is the youngest son of famous >> Read More... . It is also reported that Harshvardhan is trying to get in the character, and is visiting the shooting arena.
2. Manikarnika: The Queen of Jhansi
This remarkable character of the female queen who single handed made the British Empire bow in front of her is played by Kangana Ranaut National award winner Kangana Ranaut... >> Read More... . She is herself very strong and bold, and the character will suit her.
3. Mogul
This is an emotional project which is based on the history and life of Gulshan Kumar Born on 5th May 1956 to a Punjabi family, Gulshan >> Read More... . His son, Bhushan Kumar Bhushan Kumar was born on 27 November in 1977 in D >> Read More... said in an interview that this part should be played by Akshay Kumar Akshay Kumar was born on 9th September 1967 and hi >> Read More... as none could do it better than him.
4. Rakesh Sharma Rakesh Sharma, a well-known actor and a director, >> Read More...
He was the first Indian to travel into space, and made the whole country proud. The producer of his biopic will be Siddharth Roy, and the director is Mahesh Mathai. His character will be enacted by the legend Shahrukh Khan.
5. Saina Nehwal Badminton World Federation has marked her with the >> Read More...
She is the girl our country is proud to have. She represents India in Badminton all over the world. The biopic will be shot soon, and Shraddha Kapoor Shraddha Kapoor, born on March 3rd, 1989, is a you >> Read More... is enacting her character. She is training under Pullela Gopichand, the coach of Saina Nehwal.
6. Sanjay Dutt July 29, 1959, was the day when the two legends of >> Read More...
Sanju baba will be seen differently on the silver screen, as Ranbir Kapoor Ranbir Kapoor is a noted Indian film actor. He was >> Read More... will be in his shoes this time. Although, one might notice very little difference as Ranbir has adapted so well. Also, other actresses like Manisha, and Dia might be seen in the movie.
7. Arunima Sinha
She is the first Indian amputee to climb the highest peak, the Mount Everest. There are rumors in the industry that the filmmakers have approached Big B and Kangana to play parts in the movie. If it is true, Big B would be in the role of the mentor.
8. Soorma
This is the biopic of the Flicker Singh; Sandeep Singh Sandeep Singh is an Indian hockey player and has e >> Read More... , the marvellous hockey player. His contributions needs to be acknowledged, and so the biopic is in process. Diljith is seen playing his character with great enthusiasm.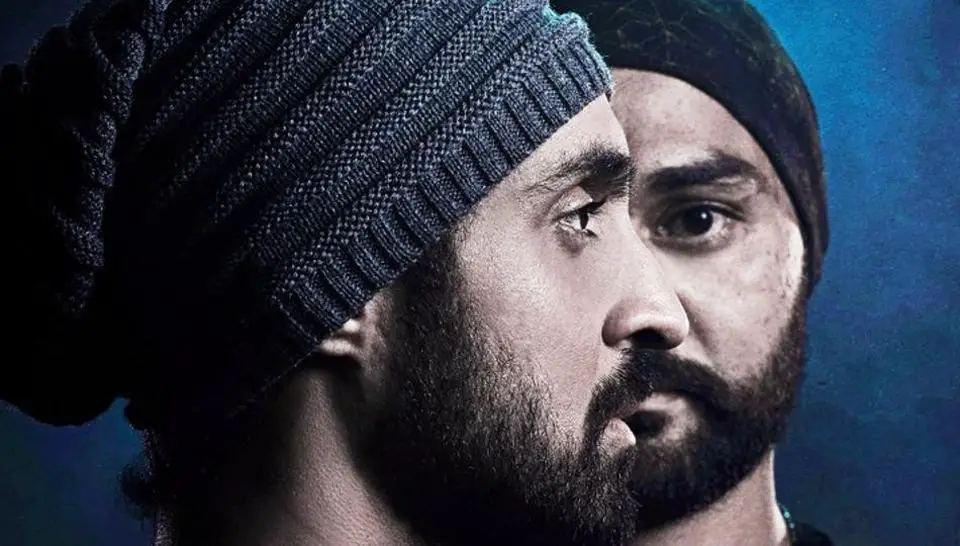 9. Super 30
It is about the great mathematician, Anand Kumar Anand Kumar is a prominent Bollywood director, pro >> Read More... who works wonders. The role is portrayed by the very talented actor Hrithik Roshan Hrithik Roshan with his unimaginable dance moves i >> Read More... . Although he has no matching profile with Anand, but he is sure to blend in.
10. PV Sindhu
This badminton champion won India silver in Olympic 2016. Sonu Sood Sonu Sood is a famous Indian Cinema actor, model w >> Read More... is the director and actor in this movie, and shows his excitement to make a movie so inspiring.