Desires are something that nobody wants to share. It is not very easy to know one's desire. We all have different desires. Here is some gossip about the desires of the Bollywood stars.
1.
...
Akshay Kumar lived a lavish life in Canada. He works in the Bollywood industry and earns good money. He has made amazing movies in the Bollywood industry. He is also kind towards other actors. He desires to just earn money as much as possible. When he was young, he did many hit films and earned a lot of money, but as he is turning old, he feels like his career will end because of some newcomers in the industry.
2. Kartik Aaryan His name is Karthik Tiwari, and he was born in Gwa >> Read More...
...
Kartik Aaryan has done hit movies and got appreciated. He is handsome and popular. Some of his movies are Pyar ka Panchanama, Pati Patni Aur Woh, etc. He wants to be as good as Akshay Kumar. He keeps Akshay Kumar as his mentor. He believes in the famous Hindi phrase 25 din main paisa double.
3. Shah Rukh Khan Shah Rukh Khan or also known as SRK is a prominent >> Read More...
...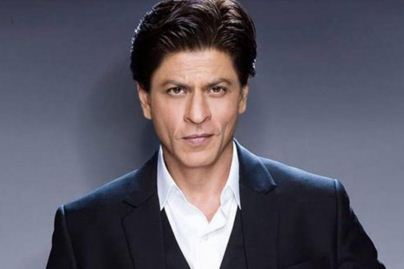 King Khan Shah Rukh Khan is one of the most amazing heroes of all time. He worked hard to come up to this place. His desire is to be a No.1 Actor again. He was famous, young, handsome, and was chosen for every movie in the 90s.
4. Hrithik Roshan Hrithik Roshan with his unimaginable dance moves i >> Read More...
...
Hrithik Roshan is the hottest Bollywood actor of all time. He is also included in World's most handsome actors. His dance performance is always outstanding. He desires to become the opposite spectrum of Shah Rukh Khan. He doesn't want to be a number 1 actor but wants to make Hit films. He wants to make movies every year, but all of them should be hit.
...
5. Salman khan
...
Salman Khan Salman Khan is a very famous Indian actor and a pr >> Read More... is a famous actor in the Bollywood industry. His parents, as well as his brothers, are part of the Bollywood world. Each of them has different work in the industry. They work hard to be in the position where they stand. Salman's biggest desire is to earn as much money as he could.
6. Ranveer Singh Ranveer Singh Bhavnani is an Indian movie actor wh >> Read More...
...
Ranveer Singh came into the Bollywood world without any cinema background. He likes to be different from others. He is well known as a powerhouse of the Bollywood industry. He wants to be the next Shah Rukh Khan. He doesn't want to be famous as the first Ranveer Singh, but the next SRK.
7. Priyanka Chopra Born on 18 July 1982, Priyanka Chopra is an establ >> Read More...
Priyanka Chopra is a former Miss World. She is a gem for the Bollywood industry. Recently she has gained her name in the Hollywood industry too. Her first song for the Hollywood industry is with the famous singer Pitbull. The song's name is exotic. It became world-famous and Priyanka Chopra's desire is to be a Hollywood lister.
8. Aamir khan
Aamir Khan Aamir Khan or Mohammed Aamir Hussain Khan is Bolly >> Read More... is simple and known as Mr. perfectionist. He worked very well in the Bollywood industry. He had many of his transformations in various stories. One was Dangal, in which he gained weight to play the role of Mahavir Singh Phogat. His movies like Gajini, Three Idiots, Dhoom 3 are the highest-grossing films of all time. He desires to be unique from others. He wishes to show how intellectual and superior he is. He wants to stand out from the crowd.
9. Ranbir Kapoor Ranbir Kapoor is a noted Indian film actor. He was >> Read More...
Ranbir Kapoor, has done many hit films in the Bollywood industry. He likes Madhuri Dixit Madhuri Dixit is not just known as the also a smil >> Read More... a lot and had a dream to dance with her. It came true in Yeh Jawani Hai Dewani. Ranbir's one of biggest desires is to be very famous like his dad. But he doesn't want to be the number one actor.
10. Govinda
Govinda is one of the legendary actors in the Bollywood industry. He has done a lot for the Bollywood industry. He was famous in the 90s. He desires to be famous like the Khans. He thinks that if Khans do, even, he could do it.