When you are a celebrity definitely people would know your name, but there are some celebrities whose real name might be unknown. Here's a list of ten celebrities who changed their name after coming to Bollywood.
1.
...
The so-called 'Angry-Young-Man' was not always called by the name '.' His father named him 'Inquilab Srivastava' but after the suggestion of Sumita Nand Pant, they changed it to Amitabh. After of his first film, he decided to make changes in his name. He changed his surname from Srivastava to Bachchan.
2. Dharmendra
...
The young Dharmendra was named as Dharam Singh Deol. While entering in Bollywood, he decided to go with the name Dharmendra. He got immense fame as the superstar Dharmendra very few people knew his real name.
3. Rekha
...
The all-time beauty Rekha, sure have lots of unknown facts about her and her real name is one of them.She was named as Bhanurekha Ganesan but after entering , she replaced it with classier name 'Rekha.'
4. Sunny Deol Sunny Deol is a film actor, director and producer. >> Read More...
...
Like his father, he too opted to change his name after entering in Bollywood. Sunny was named Ajay Singh Deol by his parents. Though in various movies, such as Ghayal his real name appeared. It seems that it's a family thing to change , as even his brother Boby Deol too did same.
...
5. Madhubala
...
Born on the most romantic day of the year, Madhubala didn't just change her name she also dropped her surname. She was named as Mumtaz Jahan Begum Dehlavi. "Neel Kamal" was the last movie in which she appeared as Mumtaz, after that she changed it to her screen name Madhubala.
6. Dev Anand Dev Anand would be nostalgically remembered by fil >> Read More...
...
The legendary actor is also changed his real. He was named Dharam Dev Pishorimal Anand then he adopted a screen name as Dev Anand. He became very popular by his screen name and still is recognized by that name.
7. Preity Zinta Preity, also known as Preity Zinta is a famous Act >> Read More...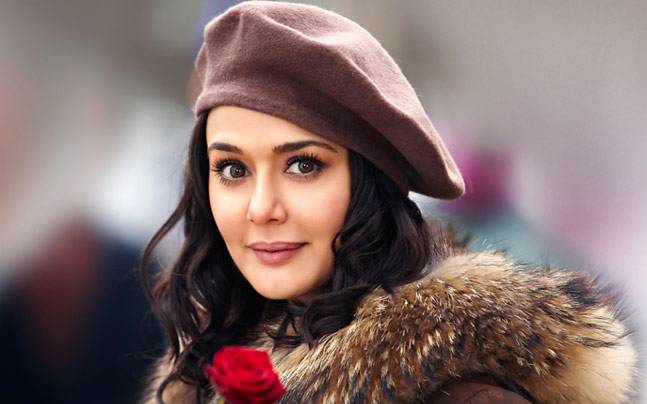 The pretty woman of Bollywood also changed her name. The young Preity didn't have an pretty name as her pretty smile; she was named Preetam Zinta Singh. While coming to Bollywood, she changed her name from Preetam to Preity and dropped her last Singh.
8.
Khiladi Kumar, just like his long career had a quite lengthy name. His real name was Rajiv Hari Om Bhatia. He decided to change his name while coming to Bollywood; it is believed that he did that for movies.
9. Mahima Chaudhary
Mahima was named Ritu Chaudhary Ritu Chaudhary is a TV actress by profession, she >> Read More... by her parents.Director gave her name Mahima, continuing his legacy of launching heroines with names starting from 'M.' Mahima started her career with Pardes which was directed by Subhash Ghai.
10. Govinda
The real name of the actor was Govind Arun Ahuja. Later coming to the industry, he changed his name from Govind to Govinda on the suggestion of a numerologist. It seems that the change was worth as Govinda became immensely famous.