This Southern Superstar name is not only famous for his Glamour but also for his Philanthropist activities. He runs a Charitable trust and Non-Profit organization, 'Heal a Child.' He is also a goodwill ambassador for Rainbow Hospital and has helped with over 1000 heart operations through Andhra hospitals. Apart from that, he also contributed 2 Crores to CMRF during Hudud Cyclone. He becomes one among few actors to adopt two villages in Andhra Pradesh and 1 in Telangana to refurbish them into model villages. To help nursing homes and child health-related NGOs, he gives 30 % of his annual income and refuses in showcasing those activities. 
2. Chiranjeevi
This Actor, who is Known For his Grace, has ruling Tollywood for years to date, and, he is humble and kind-hearted. He laid the Foundation for Chiranjeevi Charitable Trust (CCT) in 1998, which is associated with blood banks and eye banks and inspired many youngsters to donate blood. Amid pandemic outburst, he started Corona Crisis Charity to address the problems of industrial daily wage employees in Telugu states in Collaboration with Apollo 24/7. He also donated Rs 1 Crore for unprecedented rains in Hyderabad, which caused a loss of human lives and property and left many affected. 
Although he is the brother of a megastar, he has his fan base in Telugu states as a Power star. He leads a very straightforward life, always fights for social justice, and is inspired by most of the youth by his films and activities. He contributed to natural disasters during the Chennai floods, Kerala floods, Hyderabad floods, Hudud floods, and Uttarakhand floods. He made Rs 2 Crore donation towards corona Pandemic control for Telugu states and Central Government. Also, unknown contributions like helping villages by establishing borewells, funding sports persons, for schools, temples, and his co-workers when they are in need, and many more.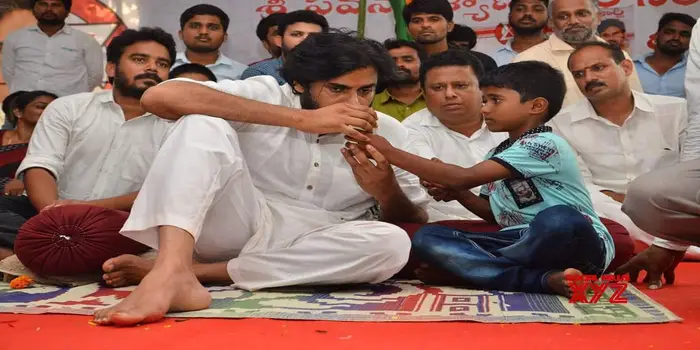 ...
4. Prabhas
He is known to the world as 'Bahubali', which made a hallmark of Indian movies. He Contributed Rs 3 Crores towards the fight against the Covid-19 pandemic to the Prime Minister's relief fund and Rs 50 lakhs each to the Chief Minister's Relief funds for Telangana and Andhra Pradesh. Apart from that, he had also donated 1 Crore to CM relief funds towards the floods that occurred in Andhra Pradesh. And he was praised by Kerala Minister for helping them during floods with 1 Crore to CM relief fund.
...
5. Ram Charan Teja
He is Simple as his uncle, Power Star Pawan Kalyan; although his father has been ruling the film industry for years now, he maintains a low profile always and does Philanthropist activities when needed. Charan often organizes blood donation camps, and he launched Oxygen banks with his father through Chiranjeevi Charitable Trust. This initiation is taken amid the Covid crisis (Second-wave) during the Shortage of Oxygen cylinders and ventilators. Further, he launched in several parts of Andhra Pradesh and Telangana. Also donated 25 Lakhs to CM's relief funds during AP Floods and 70 Lakhs to the center and states of both states to control the pandemic.
6. Jr. NTR
He came from a family with a vast history in the film industry, and he is a multi-talented and kind-hearted person. He also joined hands with other actors during the AP floods, Cyclone, and contributed Rs 20 lakhs for each. Also, during the Covid-19 epidemic, he gave 25 lakhs to daily wage earners in the film industry. Apart from that, he helped the people of Hyderabad affected by floods by transferring Rs 50 lakhs, and he takes care of his fans by fulfilling their wishes.
...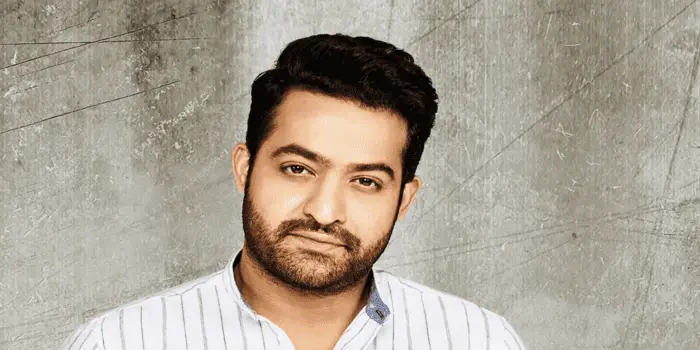 He is known for his stylish dance and versatile acting. He is known as a stylish star in the film industry. During the recent epidemic crisis, he donated Rs 1.25 crore to the people of Andhra Pradesh, Telangana, and Kerala states. He also lends monetary support to the victims affected by the Kerala floods and Andhra Pradesh floods. He also supported the families of Pawan Kalyan fans by giving Rs 2 lakhs each to those who lost their lives due to electrocution.
...
8. Dr. Rajasekhar
He is the senior actor in the film industry and always strives for a noble cause in society and down to earth. He and his wife Jeevitha own a school named Nature Waldorf, which is affiliated with his Charitable trust. Amidst Covid-19, he and his wife have reportedly helped poor artists in the industry by providing necessities. The Duo also helped flood victims of Srikakulam by contributing Rs 10 lakhs.
...
9. Nagarjuna
He owns massive fame among ladies, also known as the King of Romance in Tollywood. He is one of the young and fittest actors even in the 60s in the Telugu film industry. He and his wife Amala, are co-founders of Blue Cross of Hyderabad, an NGO that works on animal welfare. At present, he is an ambassador for HIV/AIDS awareness campaigns. He had come forward to donate Rs 1 crore for wage workers in the film industry and 50 lakhs towards the CM relief fund during the Hyderabad floods.
...
10. Vijay Devarakonda
He is one of the most handsome and stunning actors known as a Rowdy star by his fans in India. The Devarakonda foundation, an NGO started by him, has helped 17,000 middle-class families with Groceries and basic needs with 1.7 crores collected by his volunteers during Covid-19. Also, he lends his hands to help a Kickboxer who won the Vaco Indian Open International Kick-boxing Championship title through his foundation.