Tollywood has numerous beauties throughout generations, many of whom have origins from the northern part of our country. Nonetheless, these beauties have managed to prosper in an industry of a different language completely and have proven that acting has no bounds.
Here we present to you a list of top 10 such actresses who originate from north.
1. Kajal Aggarwal:
Kajal Aggarwal is an actress and model predominantly known for working in Tamil and Telugu industries excelling and gaining a huge fan base in both industries has roots from Mumbai, Maharashtra. After the 2007 hit movie ' Chandamama', her career took off.
Rakul Preet Singh is mostly known for her work in Tollywood industry and is now currently ruling it as the most wanted actress, she was also the former contestant in Miss India and has won five pageants since. Her origin lies from our capital New Delhi.
3. Aarthi Agarwal:
Aarthi Agarwal was an Indian American actress who was known for her baby face and had unfortunately met demise in 2015 due to a heart attack. She was from New Jersey and one of the few non-Telugu people to work with prominent actors like ' Chiranjeevi' and Daggubati Venkatesh.
4. Shriya Saran:
Shriya Saran has roots from Dehradun and till date is one of the most beautiful and successful actors of Tollywood. She has worked in industries of Tamil and Hindi as well and has huge fan-base down the South.
5. Bhumika Chawla: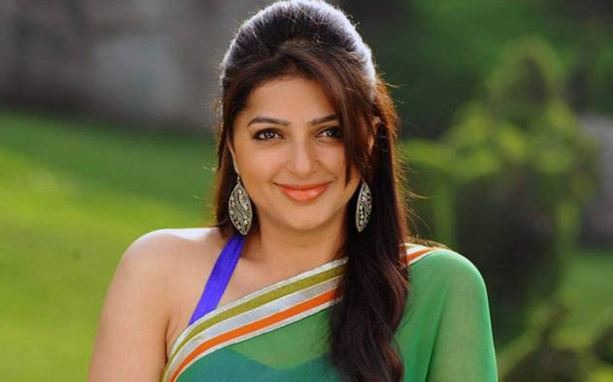 Bhumika Chawla is an actress from New Delhi and has contributed to many industries like Tamil, Telugu, Kannada, Malayalam, Bhojpuri and Bengali. She has prospered well in South Indian movies and earned herself recognition.
6. ' Nagma':
Nagma who originally intended to be a Bollywood actress but found fame in Tamil and Telugu industries, this Maharashtra actress was very popular in 2000's and is still noted for her flawless beauty. She is well remembered for her performance with Prabhu Deva in the hit song Mukkala Mukabula.
7. ' Simran':
Simran Bagga whose real name is Rishibala Naval is a well-known Telugu and Tamil actress of the 2000's era whose roots lie in Maharashtra, Mumbai. She is has contributed to Malayalam movies as well.
8. Charmy Kaur:
Charmy Kaur is an actor and producer who have worked in Tamil, Telugu, Malayalam, Kannada and Bollywood movies. The actress was born in Mumbai and belongs to Punjabi background. Her next film is going to be her 50th movie.
9. Gracy Singh:
Gracy Singh is an actress and dancer equipped with Odissi and Bharatnatyam, this beauty from Delhi is well known for her role in ' Lagaan' beside Aamir Khan. She has worked in many industries such as Malayalam, Tamil, Telugu and Bengali.
10. Sonali Bendre:
Sonali Bendre is a Maharashtrian beauty who worked in Hindi, Tamil, Telugu and Kannada movies. The beauty made her debut opposite ' Govinda' in the movie 'Aag'. She was so successful and still is one of the prettiest women in the industry and has landed a job as a judge on Indias Got Talent.