Below is a list of some Bollywood stars who have been part of Marathi movies. In many ways,  Bollywood stars who have been part of Marathi movies broke the mold and sought out new ways of stories to tell. They did not shy away from challenging the norms like their looks or language. And it is this that makes them stand out in the field that has little room for experimentation and risk-taking. Many of the biggest Bollywood stars have turned their attention to Marathi cinema in recent years, with some appearing in several films each year. So let us check out a few of them.
Madhuri Dixit is a significant part of the Indian film industry, and she remains one of its most iconic stars even today. She has been part of many top films, serials, events, and web series, so let it be in Hindi or Marathi. Madhuri was a part of Bucket List Bucket-List is an Indian television itinerary show >> Read More... in 2018 as a recent Marathi movie. In this movie, she plays the role of a woman who fulfills the life diaries of young women who have saved her life by donating her heart.
...
Critics have lauded Riteish Deshmukh for his performance in a few Marathi films, and he has won over the hearts of the audience and his fans. He has been one of the top performers in the industry as a Bollywood star because of his famous hits like Lai Bhaari (role of Mauli and Prince) and Mauli (part of Inspector Mauli and Mauli Deshmukh). Also, he has been a producer in the movie Balak-Palak.
One of those successful Indian actors out there today is Priyanka Chopra. She has been part of national and international movies like Isn't It Romantic, an American drama and romance film made in 2019. But apart from all this, she made her guest role appearance in the Marathi movie Ventilator in 2016, directed by Rajesh Mapuskar Rajesh Mapuskar is an Indian writer, director, and >> Read More... .
...
Nana Patekar has managed to make his way from the small screen to big screens with some of his most notable performances in Marathi movies, including Natsamrat, Pak Pak Pakaak, Aapla Manus, and Deool. He has won many recognized awards, including three national film awards and a Padma Shri, apart from nominal Filmfare awards.
...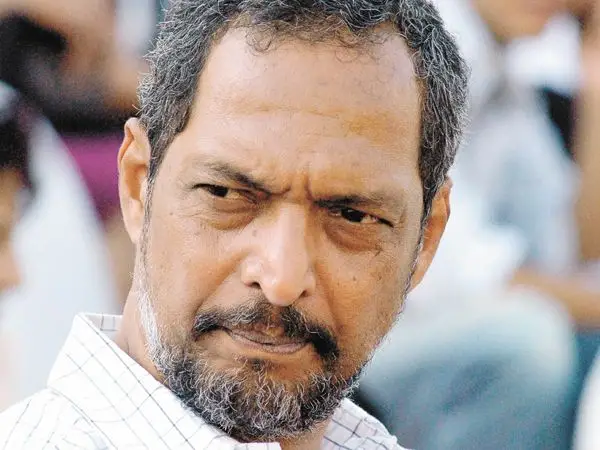 Siddharth Jadhav is a famous Marathi actor who has acted in many Marathi films like- Aga Bai Arrecha, De Dhakka, Jatra, Saade Maade Teen, Jabardast, and many more. Whereas he recently appeared in the movie De Dhakka 2. Siddharth recently won the Marathi Paaul Padate Pudhe Puraskaar for best actor in a breakthrough performance in multiple films.
...
The legendary film star Ashok Saraf, till now in his career, has been part of over 52 Bollywood films and contributed to around 180 Marathi films. Along with his vast experience in both TV serials as well as drama and theater. His most recognized movies include Ashi Hi Banwa Banwi, Prawaas, Shejari Shejari, Dhum Dhadaka, and Dharla Tar Chavtay.
...
Sonali Kulkarni is an Indian actress who appeared in multi-language shows, including Kannada, Marathi, Hindi, and Tamil. It makes her more popularly known in the community. Coming here working in the Marathi film industry, she has been part of films like Mukta, Doghi, and Gharabaher in the 1990s. And recently has acted in Ticha Shahar Hona (2022) and Pension (2021).
...
Padmavati Rao, known as an Indian actress, has experience in theater and dancing, as an actress. She has performed in films in Tamil, Hindi, and Marathi languages. Her best-known Hindi films include Tanhaji, Padmaavat, and Pardes. But her 1st debut Marathi film was Ek Sangaychay in 2018.
...
Kay Kay Menon is an Indian film and television actor. His most notable cinema roles have been in south Indian languages and Hindi. His bestsellers include the 2013 thriller Udhayam NH4 in Tamil and Ghazi and Baby in Hindi. He made his debut film in the Marathi film industry, Ek Sangaychay, in 2018.
Johnny Lever is a famous Indian actor and comedian best known for his performances in Hindi films. From the 1980s until now, he has appeared in over 150 financially successful films. He is also known for his comedic appearances in Hindi films such as Housefull 4, Phir Hera Pheri Click to look into! >> Read More... , De Dana Dan Click to look into! >> Read More... , and Golmaal 3. However, in the early 2000s, he appeared in Marathi films such as Khatarnak and Ghayaal.