Once called the "Small Screen," Indian Television is not so small nowadays. We do criticize that how Simar turns into a fly or how Mihir gets back after dying. We also end up watching all these shows which we criticize sometimes or the other. Our TV celebs are equally popular in our country as much as our Bollywood stars. But you will be shocked to read that some of these beloved actors end up earning more than our Bollywood celebs. Let's look at some TV actors and their earning per episode:
1. Divyanka Tripathi Divyanka Tripathi was born in Bhopal India. She is >> Read More...
The best bahu of Star Plus Ishita or Ishi Ma as she is often referred to, is one of the highest paid actors on TV. She earns around INR 80,000 to 1,00,000 per episode
2. Karan Patel Karan Patel is an Indian television actor born on >> Read More...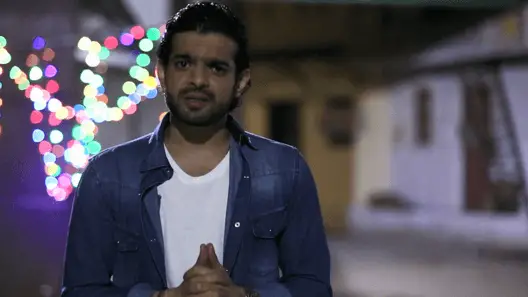 With wife comes her husband, Yeh Hai Mohabbatein Yeh hai Mohabbatein is an Indian soap opera of the >> Read More... Star Raman Bhalla earns a whopping 1 lakh to 1.25 lakh per episode.
3. Ram Kapoor Ram Kapoor is an acclaimed and renowned television >> Read More...
Another jewel from Ekta Kapoor's bucket, Ram Kapoor who was last seen in Baar Baar Dekho Click to look into! >> Read More... reportedly got 1.25 lakh per episode for Bade Ache Lagte Hain.
4. Drashti Dhami Drashti Dhami is a Bollywood model and television >> Read More...
One of the most beautiful actresses on TV nowadays. Drashti is right now playing the role of Naina in Star Plus's show Pardes. She demanded a whopping INR 60,000 per episode for this show.
5. Mohit Raina Mohit Raina is an Indian television actor, famous >> Read More...
The Shiv Ji of Indian Television, Mohit was seen playing the role of Lord Shiva earlier, and now he plays the role of Ashok Samrat. For his new show, he gets 1 lakh per episode.
6. Shivaji Satham
"Kuch toh gadbad hai…" these lines and all of us will get memories remembering our beloved ACP Pradyuman. He earns around 1 lakh per episode. And according to us he totally deserves it as he is the reason we are gripped to our TV sets watching CID for 28 years now.
7. Sakshi Tanwar Sakshi Tanwar is a leading Indian television and f >> Read More...
Mother of our "Geeta-Babita" (Dangal), Sakshi was last seen on TV in Ekta Kapoor's show Bade Ache Lagte Hai. She demands whopping INR 80,000 per episode on TV.
8. Hina Khan Hina Khan is a gorgeous Indian Model and Televisio >> Read More...
She may have left the small screen to give time to her personal life. The most beloved character of Indian TV shows Akshara is one of the highest paid female actors of TV. She earns around 1 to 1.25 lakh per episode.
9. Ronit Roy Ronit Roy (Ronit Bose Roy) was born on 11th Octobe >> Read More...
Ronit, last seen in Hrithik Roshan Hrithik Roshan with his unimaginable dance moves i >> Read More... starred Kaabil as the villain, receives INR 1.25 lakh per episode on TV. He also has a policy where he works for only 15 days a month.
10. Kapil Sharma Kapil Sharma was born in a small town of Amritsa >> Read More...
Kapil has undoubtedly conquered the Indian TV with his antics in his show. He earns a deserving 60 to 80 lakh per episode for his show.