There are many actors like Ranbir Kapoor Ranbir Kapoor is a noted Indian film actor. He was >> Read More... , Kareena Kapoor, Karishma Kapoor, Sonam Kapoor Sonam Kapoor, Daughter of Anil Kapoor and model Su >> Read More... , Alia Bhatt Alia Bhatt is a trendsetting actress from Mumbai, >> Read More... , and Shraddhha Kapoor who are very popular and successful in the industry. Many other star kids like Jhanvi, daughter of Sri Devi Bio coming soon... >> Read More... , and Aryan, son of Shah Rukh Khan Shah Rukh Khan or also known as SRK is a prominent >> Read More... are very famous and are always in the limelight.
List of top 10 star kids less than five years or 5 years old:
1. Shah Rukh Khan and Gauri Khan Born on Ocotber 8 1970, Gauri Khan (originally kno >> Read More... :
...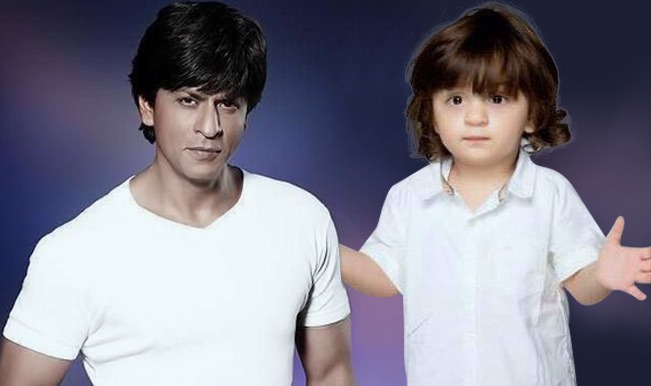 Their son AbRam is very popular. He is very often seen with Shah Rukh in matches and events. Their son is 5 years old. Through surrogacy, he was born, which created a lot of controversies. He was born on 27 May 2013.
2. Shahid Kapoor Shahid Kapoor also identifies as the name Shahid K >> Read More... and Mira Rajput Mira Rajput is the wife of the charming Bollywood >> Read More... :
...
Recently, they both became parents of baby girl Misha. Now, both of them are planning their second child. After one year of marriage, Mira gave birth to Misha. She was born on 27th August 2016. She is not even one year old.
...
3. Kareena Kapoor Khan Kareena Kapoor is a super hit actress working in I >> Read More... and :
Recently, Kareena Kapoor Khan gave birth to Taimur, who is only seven months old. He was born on 20th December 2016. Kareena Kapoor said that her child is one of the cutest looking kids in the world.
...
4. Udita Goswami Udita Goswami is an Indian actress born on 9th Feb >> Read More... and Mohit Suri Mohit Suri has directed many Indian movies mostly >> Read More... :
...
After their nine year long relationship, they both got married in the year 2013. Being a good director, Mohit is trying to be a good father too. They are the parents of a 1 year and seven month child, Devi Suri. She was born on 1st January 2015.
5. Shilpa Shetty A model turned actress, producer, entrepreneur and >> Read More... and Raj Kundra Raj Kundra, a business magnet from London, United >> Read More... :
...
Viaan Kundra, the son of Shilpa Shetty and Raj Kundra, was born on 21st May 2012. He is five years old. The meaning of his name is full of life or full of energy. Viaan is the only child of Shilpa Shetty and Raj Kundra.
...
6. Karan Johar Karan Johar is one among the top ten celebrities i >> Read More... :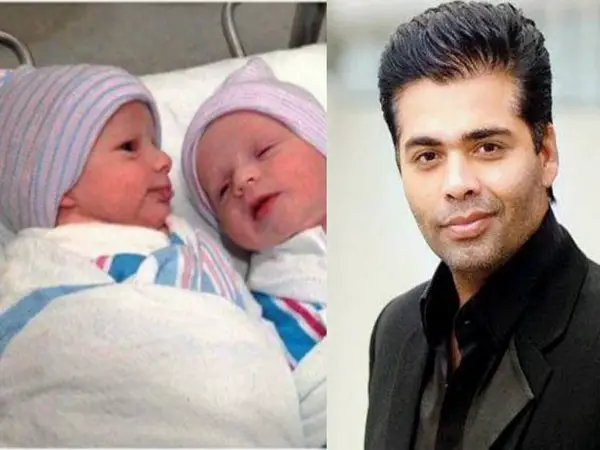 He became the father of twins. He is not married, and via surrogacy he became a father. He named his boy Yash, which is his late father's name, and his daughter name is Roshi. They both were born on 7 February 2017. They both are only months old.
7. Tusshar Kapoor Son of a legendary Filmstar Jeetendra Kapoor and b >> Read More... :
He became the father of a baby boy whose name is Laksshya Kapoor. He was born on 27 June 2016. He is only one year old. The whole family welcomes Laksshya by the grand party where many known celebrities were invited. He became a father by the help of IVF and Surrogacy.
8. Riteish and Genelia Deshmukh:
They both have become the parents of two cute baby boys. Both the children are less than five years. The one child was born in the year 2014 and another one in the year 2016. Genelia is not doing movies, as she is taking care of her babies.
9. Rani Mukherjee and Aditya Chopra Aditya Chopra is an Indian film director, scriptwr >> Read More... :
In the year 2015, on 9 December, their daughter Adira was born. She is one year old. They sent a basket of gifts to their closed ones for celebrating the birth of Adira. Rani Mukherjee Chopra is not doings movies, as she is also taking care of her baby.
10. and Twinkle Khanna Twinkle Khanna made herdebut in Indian film indust >> Read More... :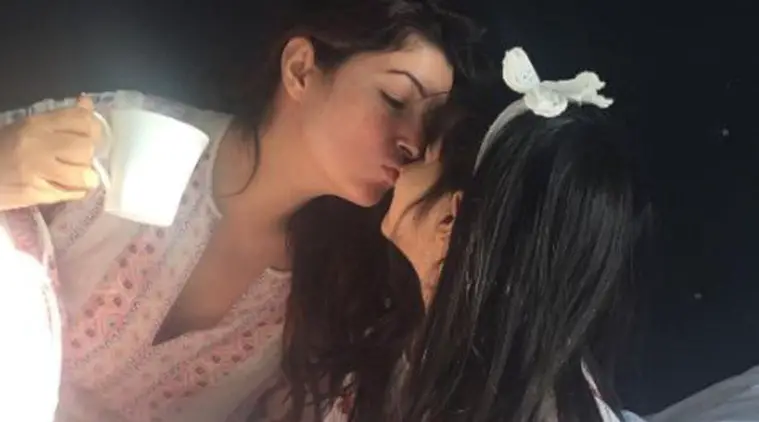 They both are the parents of two children. Their daughter Nitara was born on 25 September 2015. She is four years old. Akshay Kumar always manages his busy schedule to meet his children and give them some family time.