Socially impacted movies are the set of movies that are based on actual incidents happening in society and comes across any individual. These movies have some learning in them. They have all the necessary capability to change the world based on the thinking used in the movie regarding the perspective addressed. So let's come across all the movies that have significantly impacted society.
1. Shubh Mangal Zyada Saavdhan
This movie has won many hearts as it showcases the love story of two gay people whose marriage is about to happen with another woman. The story revolves around how many difficulties these two men Jitendra Kumar Jitendra Kumar is an Indian actor. He was born on >> Read More... as Aman Tripathi and Ayushmann Khurrana This Vicky donor worked as radio jockey, Video joc >> Read More... as Kartik Singh, have to fight against society's trivial thoughts, specifically against their family to be together.
...
2. Gangubai Kathiawadi
Due to the fascinating tale of a lady who is shown as a prostitute and is still battling for the rights of prostitute women and the education of prostitute children, Gangubai Kathiawadi is one of the most well-known women-centric films. Gangubai Kathiawadi, played by Alia Bhatt Alia Bhatt is a trendsetting actress from Mumbai, >> Read More... , is the main character in this movie. The release date was at the end of February 2022.
3. Chhapaak
A film on women's empowerment, Chhapaak depicts the struggle of an acid assault survivor against a criminal. Laxmi Agarwal Laxmi is a TV host and a campaigner for acid attac >> Read More... (the original casting director) recruited Deepika Padukone Deepika Padukone is an Indian actress and model. S >> Read More... as Malti and Vishal Dahiya Bio coming soon... >> Read More... as Basheer Shaikh. The film is very well recognized, with a strong plot.
...
4. Badhaai Do
In this film, a gay man marries a lesbian lady, and they come to terms with their sexuality when they move in together. The movie's topic is fantastic and perfectly captures the issue facing the current generation. Bhumi Pednekar Bhumi Pednekar is Maharashtrian unconventional act >> Read More... plays Sumi Singh, Rajkummar Rao Raj Kumar Yadav, also known as Rajkummar Rao, star >> Read More... plays Shardul Thakur, and Chum Darang Bio coming soon... >> Read More... plays Rimjhim Jongkey in the prominent part. It is also one of the famous movies in its domain.
...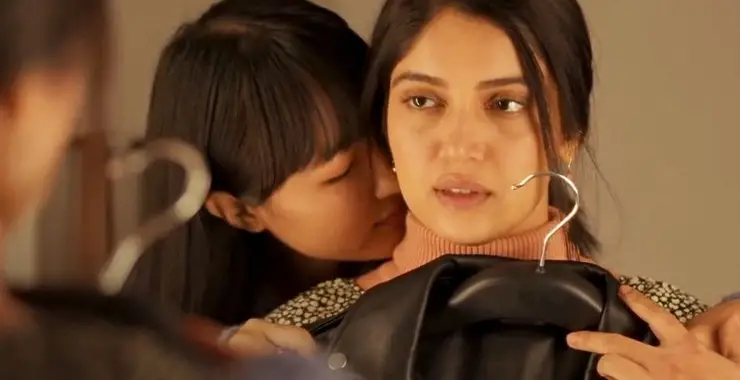 5. Thappad
It is a story of violence that happens against women inside the house, let its magnitude be any like just a slap or beating. This movie empowers women to fight against any violence, they face daily. The movie's lead characters are Taapsee Pannu Taapsee Pannu is an actress and model of Indian or >> Read More... as Amrita Sabharwal, Naila Grewal Naila Grewal is an Indian Actress, who appeared fo >> Read More... as Swati, Pavail Gulati Pavail Gulati is a young rising star in the Indian >> Read More... as Vikram Sabharwal, and Anubhav Sinha Anubhav Sinha was born on 22nd June 1956 in Jamalp >> Read More... .
...
This movie showcases a father's efforts and problems concerning almost everything, like financial barriers to his child's education, decent living, etc. Also, even if he has to go through any phase for it, it doesn't matter. The lead character of the movie is Late. Irrfan Khan Irrfan Khan is a noted Bollywood actor who started >> Read More... as Champak Bansal, Radhika Madan This beauty was recently spotted by Ekta Kapoor in >> Read More... as Tarika Bansal and Janhvi Kapoor Jhanvi Boney Kapoor was born in the year 1997 Indi >> Read More... .
...
7. Anek
The story centers on a government police secret agent official (played by Khurrana) assigned to India's Northeast to organize a peace agreement between the government and the North East's separatist organizations.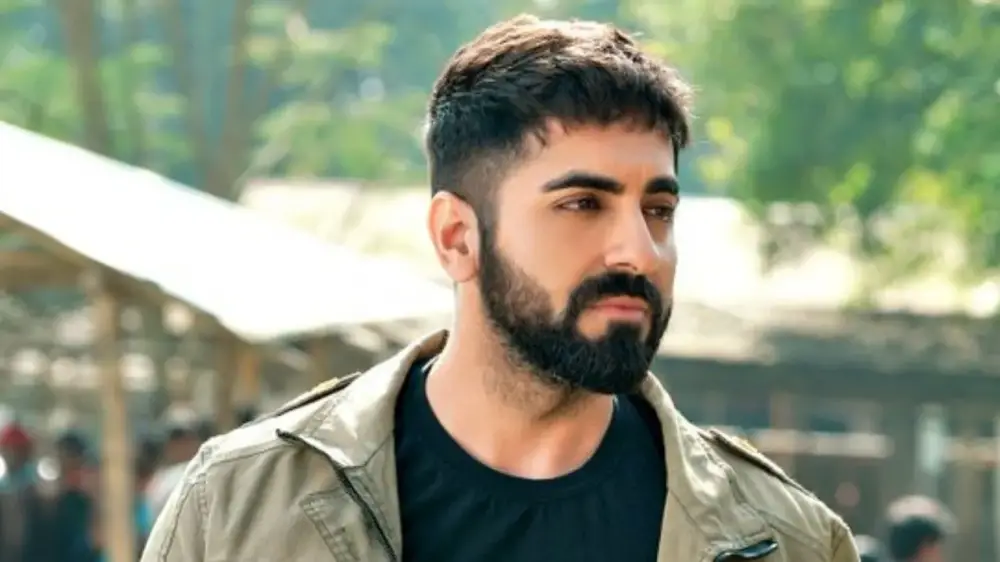 ...
8. The Kashmir Files
This untold story showcases the severe problems faced by the Kashmiri pandits during the early 1990's. At the same time, a massive genocide had happened over Kashmir, which no one in the country recalled. The lead role in the movie is Darshan Kumar It is not uncommon for those whose maiden acting v >> Read More... as Krishna Pandit, Anupam Kher Anupam Kher is a very popular actor, director, and >> Read More... as Pushkar Nath Pandit, Pallavi Joshi as Radhika Menon Kodungallur, India. She started her career with Vi >> Read More... , and Chinmay Mandlekar Chinmay Mandlekar was born on 2nd February 1979 in >> Read More... as Farooq Malik.
...
9. Gunjan Saxena: The Kargil Girl
This movie proves to the old-minded society against the ideology that women can not do jobs that men can. It shows the case of the women in action in the war of Kargil Gunjan Saxena. This movie's lead, Janhvi Kapoor, performs the role.
10. Shikara
This movie tells about a couple facing many complications due to the communal violence held in the northern part of India, i.e., Kashmir and nearby places, against the Kashmiri pandits, regarding their problem of mass murder.