Item numbers have become necessary for every movie. Normally, we see women dancing in item numbers but this trend has started shifting. Now, even male item numbers are in trend. Many leading actors have tried their hands in item numbers and have done it successfully. The best male item numbers are as follows-
10. Ishq Kameena by Shah Rukh Khan Shah Rukh Khan or also known as SRK is a prominent >> Read More...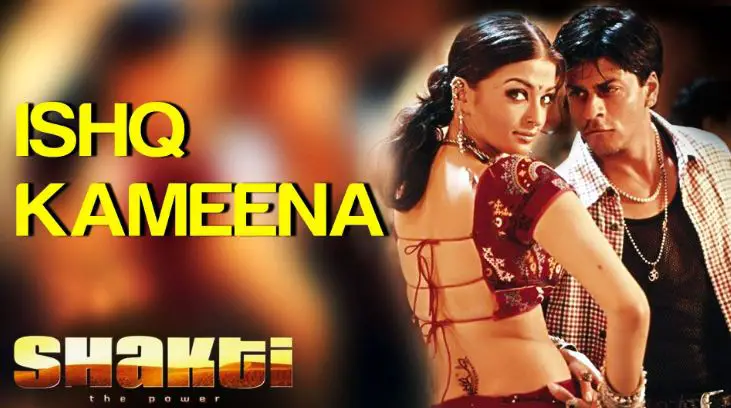 ...
From the film Shakti, this song featured Shah Rukh Khan and Aishwarya Rai Bachchan Aishwarya Rai Bachchan is a popular Indian actress >> Read More... . It's one of the first boy item numbers. Shah Rukh Khan looks remarkable, and so does Aishwarya Rai. Sonu Nigam Sonu Nigam is a renowned Bollywood singer and comp >> Read More... sang the song.
9. Jhoom Barabar Jhoom Click to look into! >> Read More... by
...
In an otherwise useless movie, the song Jhoom Barabar Jhoom has a phenomenal tune and Amitabh Bachchan looks different in his look for this song. Though the look doesn't suit him, the song is nice and musical. The singer is Sukhwinder Singh Sukhwinder Singh, an asset to the Bollywood Music >> Read More... and composers are Shankar Mahadevan Shankar Mahadevan, a well-renowned, talented and f >> Read More... - Ehsaan Noorani Ehsaan Noorani is one of the Shankar-Ehsaan-Loy tr >> Read More... - Loy Mendonsa Loy Mendonsa is an Indian pianist, musician, and s >> Read More... .
8. Jabse Tere Naina by Ranbir Kapoor Ranbir Kapoor is a noted Indian film actor. He was >> Read More...
...
In his debut film ' Saawariya Click to look into! >> Read More... ', Ranbir Kapoor took everyone by surprise, by dancing in nothing but a towel in the song 'Jabse Tere Naina'. The song itself is soothing and calm, but it is Ranbir's look that makes it an item number. Just like in female item numbers we see women wearing revealing clothes, for the first time we see a guy semi-naked in a movie. ' Shaan Shantanu Mukherjee is a very popular singer and kn >> Read More... ' and sang the song.
7. Tatad Tatad by Ranveer Singh Ranveer Singh Bhavnani is an Indian movie actor wh >> Read More...
...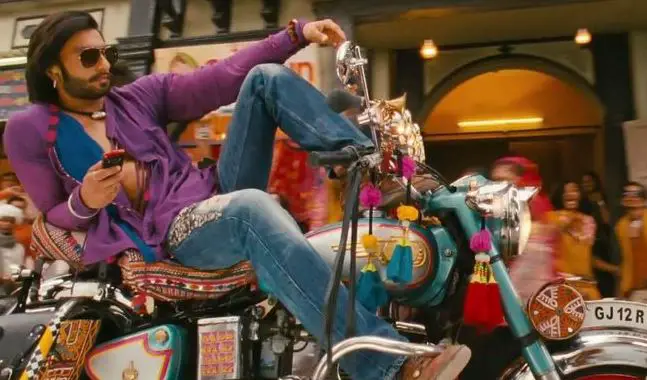 The ' Sanjay Leela Bhansali Born on 24th February 1963, Sanjay Leela Bhansali >> Read More... ' film Ram Leela garnered a lot of praise for the brilliant performances by the lead pair and wonderful direction. The song was a highlight of the film as Ranveer Singh flaunted his waxed six pack abs in it. The song is catchy and energetic, and Ranveer's energetic performance was outstanding. It was sung by .
...
6. Badtameez Dil by Ranbir Kapoor
...
This peppy dance number from the film " Yeh Jawaani Hai Deewani Click to look into! >> Read More... " was choreographed by . Ranbir Kapoor's amazing dance and the fantastic beats to the song captured the audiences' attention when it came out. It is brilliantly shot, and Deepika Padukone Deepika Padukone is an Indian actress and model. S >> Read More... looks stunning in her blue sari. The choreography is really stunning and Ranbir does justice to it. Benny Dayal Benny Dayal is an Indian Pop-Singer. Born in Kolla >> Read More... and Shefali Alvares Shefali Alvares was born 10 December 1983. Coming >> Read More... sang the song.
5. Character Dheela by Salman Khan Salman Khan is a very famous Indian actor and a pr >> Read More...
...
The funny lyrics along with Salman's attitude throughout the entire song are the highlight of the song. The video also features lookalike Zarine Khan Born on 14 May 1987, Zarine Khan is one of the adm >> Read More... and is from the film ' Ready Click to look into! >> Read More... '. The song was sumptuous and terrific. The singer was Neeraj Shridhar Neeraj Shridhar is a singer(Indian), Bollywood mus >> Read More... .
4. Dard-e-Disco by Shah Rukh Khan
Shah Rukh stars in this song from the movie Om Shanti Om Click to look into! >> Read More... . One of the first boy item numbers, the song was choreographed by Farah Khan Farah Khan is an Indian film actress, producer, di >> Read More... , who is also the director of this film. The song itself was so-so, but Shah Rukh stunned everyone with his six pack abs. Sukhwinder Singh sang the song.
3. Make Some Noise For The Desi Boyz Click to look into! >> Read More... by and John Abraham Like some of our sexy stars, John Abraham has had >> Read More...
This fantastic song from the film Desi Boyz was a delight to watch. Akshay and John have a sex appeal that is quite impressive. The song is extraordinary about its music. The artists were Krishnakumar Kunnath Krishnakumar Kunnath is an Indian playback singer >> Read More... . and Bob.
2. I Hate You by Aamir Khan Aamir Khan or Mohammed Aamir Hussain Khan is Bolly >> Read More...
Aamir Khan looked adorable as an item boy in the song 'I Hate You' in the movie Delhi Belly Click to look into! >> Read More... which he produced. The song has a retro look. The singers of this song include Keerthi Sagathia Keerthi Sagathia is one of the well-known singers, >> Read More... , Shazneen Arethna Shazneen Arethna is a singer known for her unconve >> Read More... , and Sona Mohapatra Sona Mohapatra was born on 17th of June in 1976 at >> Read More... .
1. Subah Hone Naa De by Akshay Kumar and John Abraham
This amazing item number from the movie Desi Boyz created waves when it came out. Akshay and John work for an escort service in the film, and the song shows them impressing ladies with their dancing. The great tunes along with great dance moves make the song perfect for me. The singers of this song are Mika Singh Mika Singh is an actor, singer, stage presenter an >> Read More... and Shefali Alvares.