Now-a-days, documentary movies attracted by many audiences. People have started giving importance to documentaries movies. Earlier, it used to be only limited to entertainment purpose movies but as little by little, people are starting to like documentaries.  People can connect to documentaries as it shows the reality of the society.  Many things happen in our society and people are not aware of it and to make people aware about the issues, documentaries are made. Documentaries are very low budget movies, and people work in a very realistic manner. Many movies have also received appreciation, and some have won awards also. In a wider manner, these movies are released. Now, many celebrities are also making documentaries and working on it. Bollywood, Hollywood, etc are actively participating in it and making documentaries. These are very real and true. Some of the incidents and things are not highlighted in the society so the documentary makes sure that people can get to know about the issues.
List of some documentaries movies are below:
Bombay Our Society: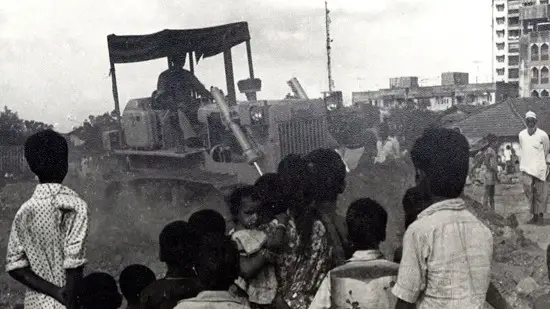 It shows the struggle of 4 million slum dwellers. The population of Bombay is half covered by slum people only, and they are denied the use of electricity, water. This movie has received many awards like Film Fare Award, National Award, and Special Jury Award. This movie is directed by Anand Patwardhan.
War And Peace:
This is another documentary movie which is directed by Anand Patwardhan. This movie covers all the ill-effects of nuclear weapons. Indian Censor Board ordered him to cut 21 scenes before the release of the movie, but he took the matter to court as he was not ready to cut it and the decision was in his favor. Finally, movie was released without any cuts.
It is another documentary movie which is directed by Anand Patwardhan. It explores the lives and politics of Dalit Caste in Bombay. This movie took 14 years to release and finally in 2011, it was released. This movie was released widely both in national and international and has received a very positive response. This havs won many National and International Awards.
This movie is directed by Satyajit Ray Biographies reveal bare details about the maverick >> Read More... . The movie is based on his father, Sukumar Ray. This was his last movie and has given tribute to his father. It lasts for only 30 minutes.
It is a movie which depicts a group of Women who are against the domestic violence and abuse. This group was first made in Bundelkhand, Uttar Pradesh. This group consists mainly of women 18-60 years old.
Celluloid Man:
This movie is directed by Shivendra Singh Dungarpur. This movie has been screened in 50 festivals, and it also comes in the list of few movies which is selected for the higher number of a festival.
Red Ant Dream:
This documentary movie is directed by Sanjay Kak. The entire movie is based on Maoist Movement.
Inshallah, Kashmir:
This movie is directed by Ashvin Kumar Ashvin Kumar is an Indian director, producer, and >> Read More... . It is based on contemporary Kashmir. It depicts how it iswarped and brutalized by militancy and its response which is very terrible.
Naga Story: The other side of Silence:
This movie is directed by Gopal Menon. It is based on the history of Naga People struggle, human right abuses and the entire Political struggle which are faced by them.
Riding solo to the top of the world:
This movie is directed by Gaurav Jani. It is the story of a solo motorcycle which travels from Mumbai to Changthang Plateau, Ladahkh covering all the remote places.