Anushka Sharma Born in an army family to Col. Ajay Kumar and Ashi >> Read More... is one of the leading Diva of Bollywood Industry. In her short span career, she has established bigger milestones. She started her Bollywood journey from " Rab Ne Bana Di Jodi Click to look into! >> Read More... " opposite to Shah Rukh Khan Shah Rukh Khan or also known as SRK is a prominent >> Read More... . Her performance in " NH 10 The film begins when the couple Arjun (Neil Bhoopa >> Read More... " marked her presence as a versatile actress in Indian film industry.
This article presents top ten facts about Anushka Sharma.
1. Anushka comes from an army background as her father Ajay Kumar Sharma Bio coming soon... >> Read More... is a Colonel in Indian Army. Her birthday is on 1st May. She had done her schooling from an army school. She has pursued the Bachelor of Arts from Mount Carmel College.
...
2. She started her career as a model. She modeled for Wendell Rodricks Wendell Rodricks is an Indian fashion designer bor >> Read More... as her first assignment. We have seen her in many advertisements of Fiat Palio, Sunsilk. She first appeared in an unnoticed poster in "Lage Raho Munn Bhai". Apart from an actor, she is also a producer. She produced the film NH 10.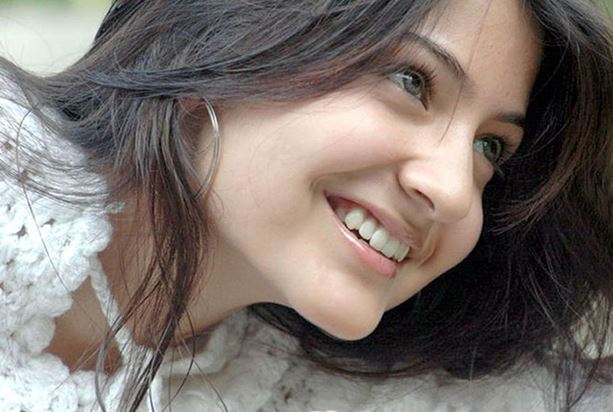 ...
3. Her mother Ashima Sharma Hailing from Jodhpur, Rajasthan, Ashima Sharma is >> Read More... belongs to Garhwal and father is from Uttar Pradesh. Karnesh Sharma Karnesh Sharma is an Indian producer and the co-fo >> Read More... , brother of Anushka, is a producer. Previously he was a merchant navy officer. She and her brother own a company named Clean Slate Films (Production Company). Her brother was a player in Bangalore Ranji Team.
...
4. Her first film was a blockbuster. Her road to success was never easy. She prepared whole day for the audition of Rab Ne Bana Di Jodi. In the modeling industry, everyone told her not to smile while walking. However, her performance in Rab Ne Bana Di Jodi was outstanding. She told everyone that a new talent is in the town.
5. Anushka is a diehard dog lover. In an incident from Kapil Sharma Show, Karan Johar Karan Johar is one among the top ten celebrities i >> Read More... narrated an incident where Anushka left her shooting in the middle to save a dog that was crossing the road. She has an adorable Labrador named 'Dude'. She recently posted a photo with her Labrador.
...
6. Anushka does not drink or smoke. She does a lot of charity work. Recently she raised funds for flood victims of Assam and Kashmir by auctioning her leather jacket from " Jab Tak Hai Jaan Click to look into! >> Read More... ". She also supports and funds various NGO's. She is a generous human being with a big heart.
...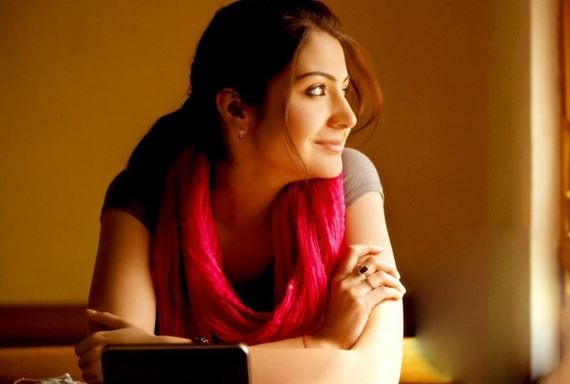 7. She has unconditional love for her shampoo products, shoes, and conditioners. She charges 5 to 6 crores for a film on an average. She owns Range Rover SUV. Her favorite colors are blue, black, grey and white. She loves to wear Ralph Lauren's perfume. Anushka is a foodie, her favorite dish is Butter Chicken.
...
8. Anushka has a sizzling and hot figure. Her scene in the black bikini from the film " Ladies Vs Ricky Bahl Click to look into! >> Read More... " was stunning. We loved her in that outfit. Her daily routine consists of yoga and fitness session. In spite of being a foodie, she follows a strict diet regime. The results are fruitful for Anushka Sharma.
...
9. Initially, he dated a struggling model Zoheb Yusuf. They both came to Mumbai together. Anushka achieved fame but Zoheb couldn't. Presently Anushka is dating run machine Virat Kohli Virat is counted amongst the very best players, th >> Read More... . They worked together for a shampoo advertisement and got hitched. Anushka and Virat make a hot and dashing couple.
10. Everybody knows about Anushka's acting talent. Because of her talent, she bagged many awards in the film industry. She won IIFA best film actress for Band Baaja Baaraat Click to look into! >> Read More... . She won awards in a supporting role, leading lady role, for the hottest pair etc. We wish Anushka best of luck for her upcoming projects.