Talent reaps results Johnny Lever Johnny Lever is an Indian comedy actor who came to >> Read More... is a living example of it. He is one of the greatest comedians that Bollywood industry has produced. In 90's Johnny Lever role was a necessity in every film. The film was considered incomplete without him. His facial expression and dialogue delivery were amusing and hilarious. Johnny Lever is from a Non-Filmy background. He has reached peak through his dedication and passion. Johnny Lever was born on August 14, 1957, in a Christian Telugu family. He is entertaining us from decades. Here is the list of top 10 comic roles of Johnny Lever.
1. Kuch Kuch Hota Hai
...
Johnny Lever role name was Col. Almeida in Kuch Kuch Hota Hai who was a supporter of Britishers. He was the manager of Sunshine Camp. Col. Almeida and Rahul's ( Shah Rukh Khan Shah Rukh Khan or also known as SRK is a prominent >> Read More... ) mother Mrs Khanna ( Farida Jalal Farida Jalal is a veteran film and television actr >> Read More... ) always fights on small things in a funny manner. His acting and dialogues were awesome.
2. Koi Mil Gaya
...
Koi Mil Gaya marked the return of Hrithik Roshan Hrithik Roshan with his unimaginable dance moves i >> Read More... . Johnny Lever acted as a funny element in the film playing the role of Sukhwani. Everyone remember the scene from Koi Mil Gaya where the ball was in the air over the head of Sukhwani he was amazed. Tears came rolling down our eyes by watching the scene.
3. All the Best
...
Fun Begins Johnny Lever played the role of Tobu who is a Don. He plays a character who used spoon and glass to communicate his message. He gets his voice back at the end of the picture through an amusing incidence. Johnny Lever was a supporting actor in All the Best. His every scene entertained us. All the best was a laughter ride.
4. Baadshah
...
Johnny Lever portrayed the character Raam Laal assistant of Baadshah (Shahrukh Khan). He had a hilarious scene in the film.Johnny said he would operate the eye of Baadshah (Shahrukh Khan), replace it with Owl and goat so Baadshah can see both in day and night. He portrayed the scene very well.
...
5. Raja Hindustani Click to look into! >> Read More...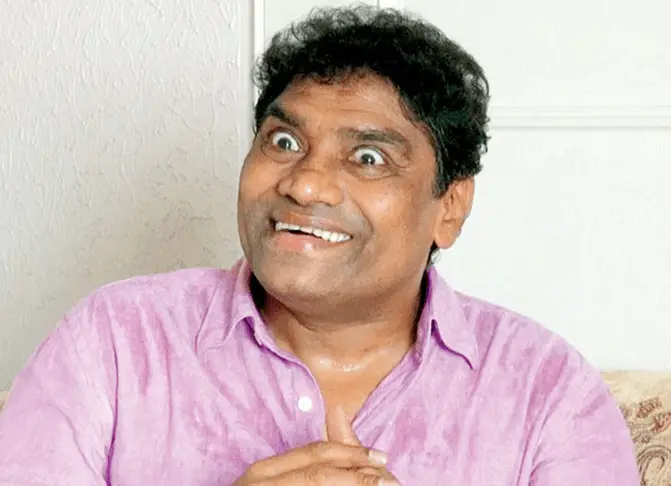 ...
Johnny Lever acted as Balwant Singh, a friend of Aamir Khan Aamir Khan or Mohammed Aamir Hussain Khan is Bolly >> Read More... . He flirts with Kammo ( Navneet Nishan Navneet Nishan was born on October 25, 1965. her f >> Read More... ) servant of Aarti ( Karisma Kapoor Karisma Kapoor is a well known face from the famil >> Read More... ).They both get married in the end. His role was short but funny enough to make us laugh. His dialogues, comic timing, entertained us. We laughed, enjoyed, and applauded his performance.
6. Ishq
...
Ishq was a multi starer movie consisting of Aamir Khan, Juhi Chawla Juhi Chawla is a renowned Indian actress and produ >> Read More... , Kajol and Ajay Devgan Ajay Devgn is an Indian film actor. He is perhaps >> Read More... , and Johnny Lever. He played brother in law of Ranjit Rai (Sada Shiv Amra Parker). The funniest scene was when Johnny Lever sprayed mosquito repellent spray over Ranjit Rai food. His explanation for spraying was hilarious.
7. Golmaal 3
In Golmaal 3 Johnny played the role of a thief named Puppy Bhai who has a habit of forgetting things. He stole a diamond necklace, hides it and forgets. Many amusing incidences occurred due to his forgetting habit. We all know where the necklace was. If you don't, Golmaal 3 should be on your watching list.
8. Housefull 2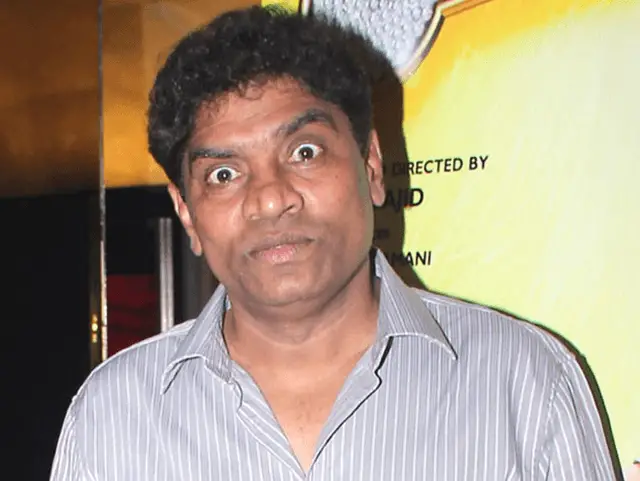 Housefull 2 is one of the hit films of the Housefull series. The genre of the picture was Comedy. Johnny lever had a significant amount of contribution in the movie.His name in the film was Mithai Patil, J.D (Mithun Chakravorty) servant. He was a spy cum servant who used to observe various activities taking place in the house.
9. Joru Ka Gulam
Johnny Lever and Govinda played the role of thieves in Joru Ka Gulam. Johnny Lever character name was Kanhaiya. He and Govinda robs an NRI Raju Patel ( Ali Asgar Ali Asgar or Ali Azgar is known for his character >> Read More... ). They both used the identity of Raju to enter into Dyaneshwarprasad Pitamber house. As Pitamber was a wealthy person, Johnny and Govinda planned to rob him. Were they successful? The film has all the answers. Johnny and Govinda added comedy flavours to the film.
10. Khiladi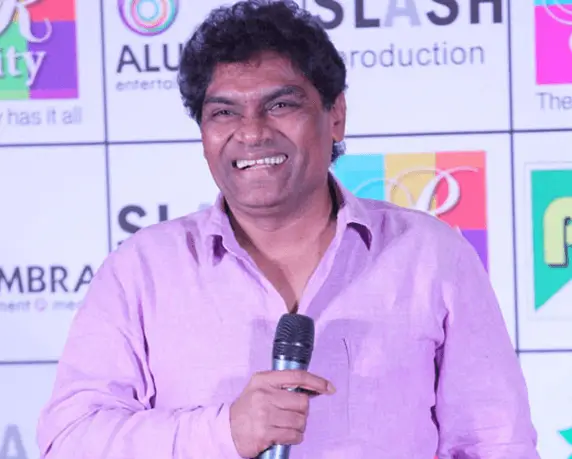 Johnny lever appeared in a few scenes of the Khiladi. Few scenes were enough to provide medicine of laughter to the audience. His dialogue of "Chote Chote Bache" (Small kids) was the highlight of the film. He is one of the greatest actor, comedian, and anchors of our film industry. His expressions were mocking enough to make us laugh.