We have grown up watching Hindi movies. Bollywood is one of the biggest industries in India. We have seen heroes fall in love with heroines, we have seen heroes fighting for their heroines, we have also seen heroes confessing their love for the heroine. But have we seen them wearing glasses in real life? Let us find the top 10 Bollywood stars who wear glasses.
1. Kajol Devgan Born on 5th August 1974, Kajol was the heartthrob >> Read More...
...
Kajol, the famous name of the Bollywood industry. She has earned a lot in the Bollywood industry. She has started her career from scratch, and now she is on the top. She has done many films with King Khan. DDLJ is one of the blockbuster films to date. A secret about Kajol's lifestyle that she has specs but hadn't showed them much to the public.
2.
...
B-town ruler, Amitabh Bachchan, has done more than 100+ films in the Bollywood industry. He is the most respected and honorable hero of all time. Bachchan's Sholay can never be forgotten. He has done back-to-back super hits film in the Bollywood industry. We have often seen him wearing glasses.
3. Shah Rukh Khan Shah Rukh Khan or also known as SRK is a prominent >> Read More...
...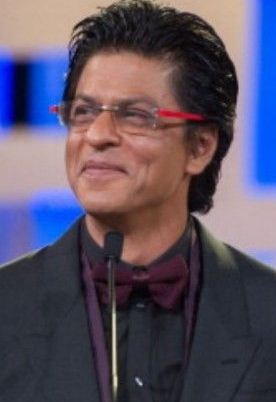 It was not easy for Shah Rukh Khan to earn the title King from the industry, but his hard work and dedication made him get that prestigious name. SRK is known as the King of love too. He has made films, and one of the most notable roles was Raj. We have never seen SRK wearing Glasses in public, but he uses Spectacles.
4. Rani Mukerji Rani Mukerji is one of the most celebrated Indian >> Read More...
...
Rani Mukerji wears glasses. She is a part of the Bollywood industry for a very long time. She has made films with a lot of popular stars. She was the successful actresses of her time. Her movies, including Kal Ho Nah Ho, were Blockbusters.
...
5.
...
Did you Know Kangana Ranaut is part of the glasses gang? Yes, even Kangana Ranaut has a little eyesight problem. She is a very bold personality in the Bollywood industry and also chooses to wear spectacles of Bold frames.
6. Shraddha Kapoor Shraddha Kapoor, born on March 3rd, 1989, is a you >> Read More...
...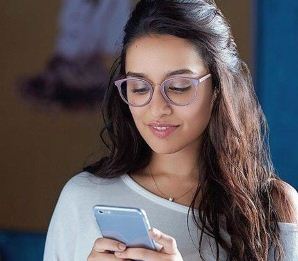 We have seen her dancing flawlessly in ABCD 2 with Varun Dhawan Varun Dhawan, a new comer entered Bollywood with h >> Read More... . She has made a few movies in the industry, so far. But her roles are unique and bold. Shraddha Kapoor was seen in the movie Ek Villan with the hottest Siddarth Malhotra. She wears glasses.
7. Aamir Khan Aamir Khan or Mohammed Aamir Hussain Khan is Bolly >> Read More...
Mr. Perfectionist of the Bollywood industry is a perfectionist with his glasses too. He is one of the boldest heroes of the Bollywood industry. He makes films that are super hit all the time. Dangal, PK, Lagaan, Ghajini are few of his super hit films.
8. Sonam Kapoor Sonam Kapoor, Daughter of Anil Kapoor and model Su >> Read More...
The daughter of popular Anil Kapoor Anil Kapoor was born on 24th December 1956 in Mumb >> Read More... , Sonam Kapoor, is a good actress She wears specs but never showed it in the media. She has done some interesting movies in the Bollywood industry. Some were flops, and some had hit the box office.
9. Priyanka Chopra Born on 18 July 1982, Priyanka Chopra is an establ >> Read More...
Priyanka Chopra, the former Miss World, has become an international personality after being part of the Hollywood industry. She has sung many English songs which were back to back hit. The fact about Priyanka Chopra is that she loves dogs and wears glasses.
10. Sonakshi Sinha Sonakshi Sinha is a well-known Indian Actress. She >> Read More...
Sonakshi Sinha's first movie was Dabbang with Salman Khan Salman Khan is a very famous Indian actor and a pr >> Read More... . This movie was a super hit. Salman Khan was the one to introduce Sonakshi in the industry. She made few good movies at the start of her career but couldn't take it further. Recently she posted a picture in which we saw her wearing glasses.