Siddharth Raj Anand is a writer, producer, and director of films. He was born on 31 July 1978. He started his career as an assistant director. Then he started working as an independent director. Bittu Anand Bio coming soon... >> Read More... was his father. He was a producer. His grandfather was a writer of films. He has his production company Marflix Pictures. He runs it with his wife, Mamta Anand. Here is the list of Bollywood films directed by him.
1. Pathaan
The film Pathaan is about a RAW agent. In 2019, for Article 370, the Indian Government grants a status to Jammu and Kashmir. Qadir is a Pakistani army general. He wants to take revenge on India. He signs a contract with Jim. He leads Outfit X. It is a terrorist organization. Pathan is a RAW agent. Nandini Grewal is a senior officer. They together, open Joint Operations and Covert Research. They recruit back former RAW agents. ISI agent Rubina Moshin joins them. They go to Dubai to stop the terrorist organization. Jim was a former RAW agent. He wants to attack India with a virus.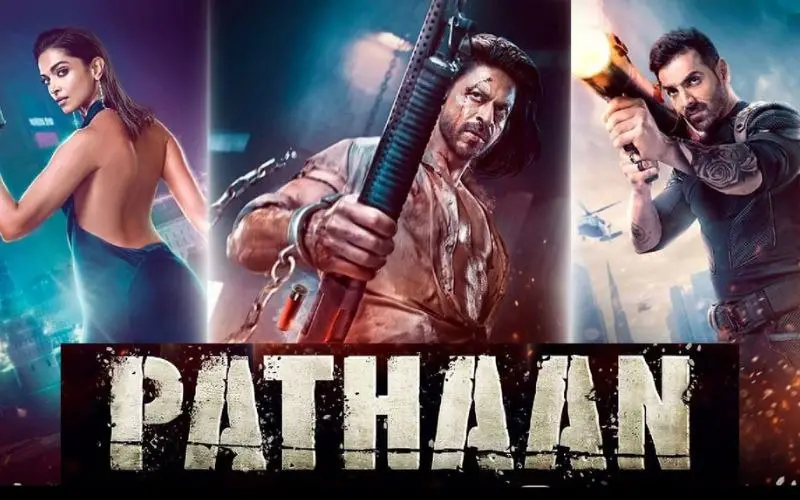 2. War
The film war is about action. Kabir Dhaliwal is a mentor. He has gone rogue. Khalid Rahmani is an Indian soldier. He works for RAW. He is asked to eliminate Kabir. He was his former mentor. Kabir kills V. K. Naidu. He is a RAW agent in New Delhi instead of Farid Haqqani. He is an Iraqi terrorist. Sherna Patel is the defense minister. He and Colonel Khalid Rahmani run an agency. They ask Khalid to capture him. Kabir murders Lt. Col Jimmy Shroff. He meets Khalid on a train. He tells him about his next target. That is Dr. Utpal Biswas. He tries his best to stop him.
The film Bang Bang! is about action. It is the remake of the American film, Knight, and Day. India and UK sign a treaty to expedite the extradition of Omar Zafar. He is a terrorist. This is done, in London, Colonel Viren Nanda is murdered by him. He burnt him alive. Hamid Gul escorts him. Reward it sanctioned to steal the Koh-i-Noor diamond. Rajveer is a mysterious person. He steals it. Now, he demands USD 20 million. Zafar and Gul want to retrieve it. He meets Harleen Sahni. She is a bank receptionist. They fall in love after several incidents. They get involved in this deadly task.
...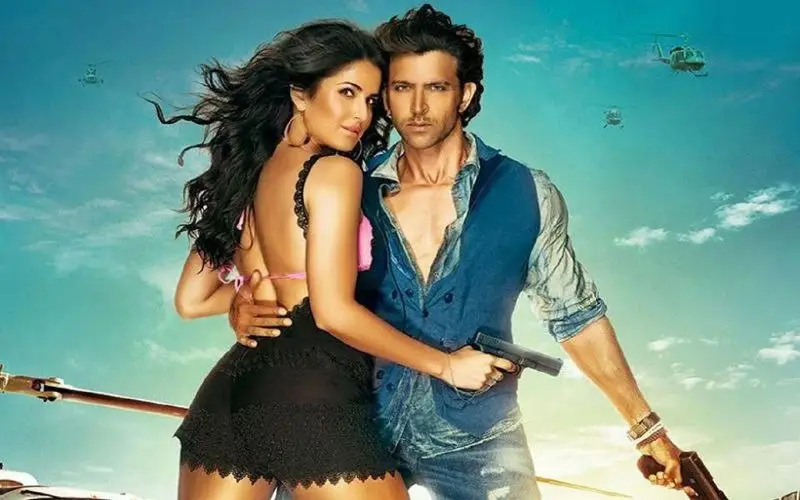 The film Anjaana Anjaani is about suicide. It is based on a Telugu film, Itlu Sravani Subramanyam. Akash lives in New York Click to look into! >> Read More... . He is bankrupt and unable to take a loan. He decides to commit suicide. He wants to jump off the George Washington Bridge. Kiara is from San Francisco. Her fiancé is Kunal. He has cheated on her. She decides to commit suicide. She wants to jump off the George Washington Bridge. The coast guard saves both. Still, they try to die. He gets hit by a car intentionally. She falls from the bridge and breaks her neck. Now, they together make a promise to commit suicide within twenty days.
...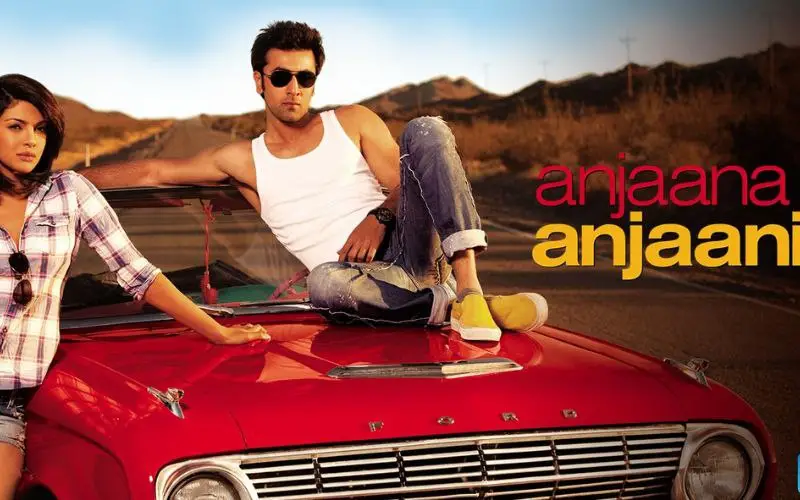 The film Bachna Ae Haseeno is about romance. Raj Sharma Bio coming soon... >> Read More... meets three women at different times in his life. He is a playboy. He learns an important lesson each time about love. In 1996, he meets Mahi. He goes to Switzerland on a trip. She is a sweet girl who believes in true love. She meets Raj in an airport. He scams her. In 2002, he meets Radhika. He is in Mumbai for a job. He meets her as she was his neighbor. He scams her. In 2007, he meets Gayatri. She is an independent woman. She does not believe in marriage. She rejects his proposal.
...
6. Ta Ra Rum Pum
In the movie Ta Ra Rum Pum, a wealthy F1 racer and his family lead a lavish lifestyle. It soon takes a dramatic turn when the protagonist meets with an accident that ends his career and he loses his money. The necessity of conserving money and future financial planning is portrayed in this film. To support their kids, the couple had to live a tough life and make sacrifices. To provide for his family, the protagonist becomes a taxi driver and slowly their financial situation improves. The value of having a support network is also shown in the film, which includes his friends and neighbors and to efficiently manage their funds, they even consult professionals.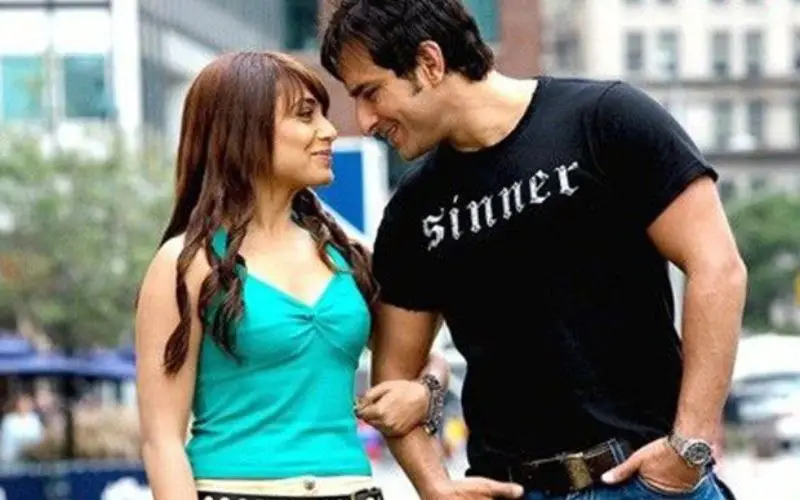 ...
The film Salaam Namaste is about Nikhil, played by , and Ambar, played by Preity. They are NRIs living in Melbourne, Australia. He is an architect. But he wants to be a chef. He becomes a wedding caterer and develops feelings for Cathy. She is Ambar's best friend. After falling in love and deciding to live together, Ambar finds out she is pregnant, and the couple fights and separates. They argue a lot. Nick finds out Ambar is having twins after doing a blood test.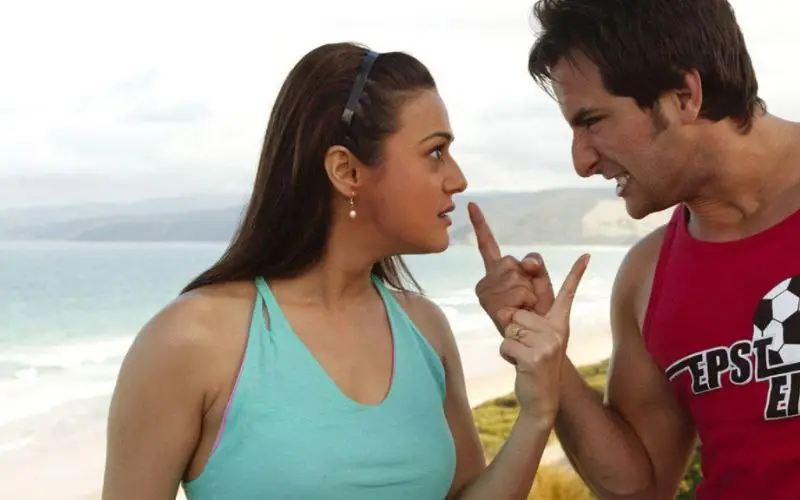 ...
8. Kuch Khatti Kuch Meethi
The film Kuch Khatti Kuch Meethi is about twins. Raj Khanna is a businessman. Archana is his wife. Devyani is his step-sister. She is evil and wants his wealth. She told him that his wife is cheating on him. They separate. Just before, she gives birth to twins. One grows up with a mother and the other with a father. She moves to London with one of her daughters, Tina. The other daughter, Sweety does not want to marry the man his father has fixed with. She runs away to London. Now a scandal and confusion are created.
...
9. Mujhse Dosti Karoge
The film Mujhse Dosti Karoge! Click to look into! >> Read More... Is about romance. It shows a love triangle between three friends. Raj Khanna, Pooja Sharma Pooja Sharma is an Indian television actress, anch >> Read More... , and Tina Kapoor are childhood friends. Pooja is in love with him. He is attracted to Tina. His father must shift to London for work. Raj tells Tina that they will contact her by email. She is least bothered. So, instead, Pooja writes for her pretending to her. They become close. He grows up and comes back to India. He is sure that he will recognize them. He recognizes Tina but not Pooja. He finds that she is different in behavior than in email. They form complications.
The film Hum Tum is about romance. Karan Kapoor Karan Kapoor is an actor and model who was in the >> Read More... is a cartoonist. Hum Tum is his daily comic. He meets Rhea Prakash on a flight from Delhi to New York. He flirts with her. She is least interested. But they decide to explore New York together. After three years Rhea is getting married to Sameer. Unknowingly, Karan's mother is helping with their wedding. Now, things get complicated.