Bollywood has been creating several genres of films. One such is the films about cybercrimes and cyber manipulation. Modern problems require modern solutions. Hacking has emerged after the use of computers and the internet. Some films show the story of hacking how hacking can be ethical and dangerous. Here is the list of films about hacking.
1. A Wednesday
The film, A Wednesday is about a hacker. Prakash Rathod is the commissioner of the Mumbai police. An unknown man sets up his work area on the rooftop of a building. It is still being constructed. He is carrying a travel bag. It contains explosives. He calls Rathod and tells him he has planted five explosives throughout Mumbai. All the bombs will blast together. Arif and Jai are two police policemen. They are captured. Now Anuj, a hacker, follows the caller's trace. Three terrorists get killed in an explosion. The caller says that he is not a member of any terrorist group. But his goal is to get revenge on them for their terrorist activities. They were to do this in different cities. Arif and Jai are told by Rathod to kill Ibrahim.
...
2. Hacked
The film Hacked is about a boy named Vivek Tiwari. He is a hacker. He is a teenage boy. He is a college dropout. Sam, or Sameera, is a girl who works at a magazine company. He is her neighbor. One day she mistakenly spends private time with him. Now he is obsessed with her. He hacks her boss's account to teach him a lesson. He once also hacked police accounts. She asks him to forget everything. But he takes revenge. He leaks her and her boyfriend's private photos. A lot of chaos takes place. Then she finally starts her new life.
3. Don 2
The film Don 2 is about a man known as Don, played by Shah Rukh Khan Shah Rukh Khan or also known as SRK is a prominent >> Read More... . They decide that Don should die. This is because he risks their business by lowering their rates. Don is sentenced to death. He is sent to the prison. There he meets Vardhaan and Ayesha. He blackmails Diwan and asks for the bank's secrets to steal the printing plates, by hacking the system. Don blackmails Diwan into giving him German immunity in exchange for removing the evidence of his involvement in the murder of James Warden. He surrenders the plates and discs. He does this in exchange for the safety of hostages. He also defuses bombs in the bank.
...
4. Players
In the film Players, a group of criminals is hired by Charlie Mascarenhas and Riya to rob a Russian train. The robbery is successful. Naina is Victor's daughter. She is a hacker. He finds that her father betrayed her about a promise. To locate the stolen gold, Charlie contacts gold traders. Victor wanted to open an orphanage, for this, Charlie and Naina steal gold. After that, everyone finds that Riya is on the side of Spider. Riya is betrayed by Spider also. He threatens to kill her. Now no one cares. Victor's orphanage is opened by Charlie and Naina. Charlie raises Ronnie's kid. Charlie dies.
...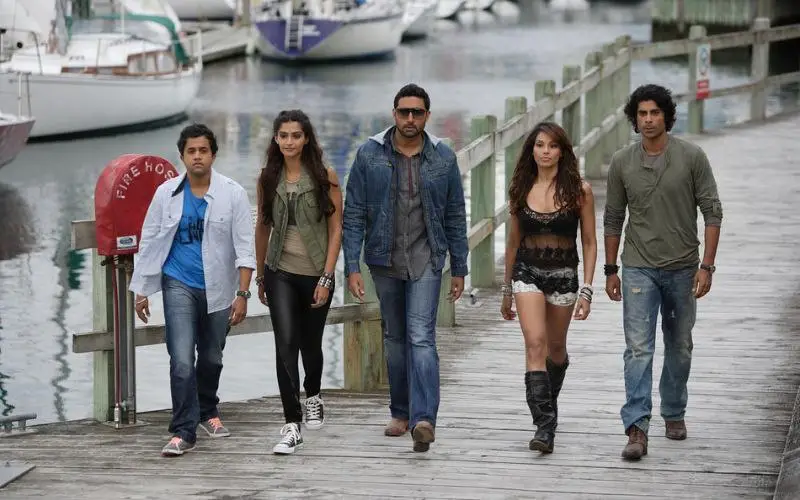 5. Genius
The film Genius is about Vasudev Shastri. He is a brilliant RAW agent. He was an IITian. He was a topper. He hacks into the system to help the investigating agency. Vasu rejects senior RAW officials' orders to make him join the organization. He wants to take revenge on ISI. RAW has declared that Vasu cannot work for them anymore. He is dealing with acute tinnitus as well as many wounds. Because he failed his mission, he is about to return. But MRS has plans to have him killed at a masquerade party. Vasu locates Nandini. He protects Mathura from an explosion He also drowns MRS in the river. To put an end to his life. But he survives. He returns to work.
...
6. Prince
The film Prince is about a man named Prince. He is a burglar. He finds one morning that he has lost all memory of his history. He meets Maya and Serena. They are two women. They are employed by Sarang. They say that they are his girlfriends. They give Sarang a rare coin they find in Prince's shoe. They find that the coin is fake. Prince and Serena run away. When Prince woke up, he would have forgotten everything, as the chip had turned his brain into a computer. It is hacked. This happens every day. This repeat. He has pains. Then Priya accepts the coin. Sarang and his group shoot her. Prince gets up normally.
...
7. Shivaay
The film Shivaay is about a mountaineer Shivaay. He is very skilled. He falls in love with Olga. He protected her from an avalanche. A little child is saved from child traffickers in Bulgaria nine years later. When he is traveling with her there. He is caught by Bulgarian police. As he is accused of murder and drug trafficking. But he manages to run away by jumping out of the van. He brings one of the prostitutes who was saved. Then Olga joins him. He tries to follow the transport vehicle taking his daughter to Romania. But Changez kills him. Gaura and Olga are together. Then Shivaay leaves.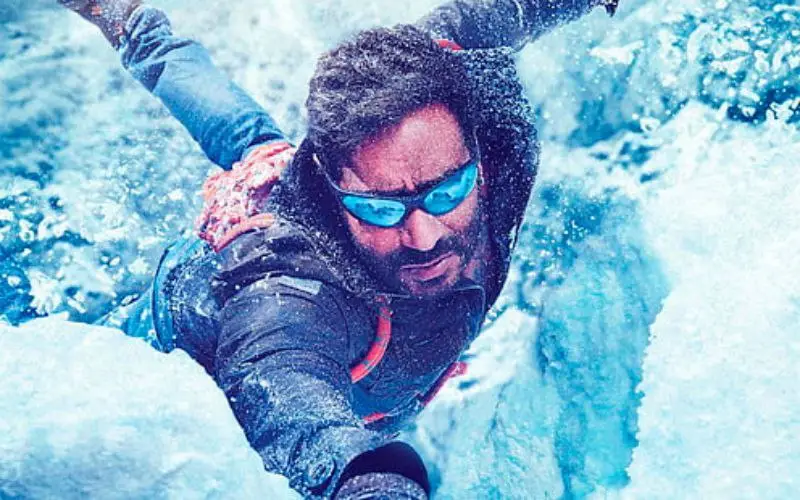 ...
8. 16 December
The film 16 December is about the Chief of the Indian Revenue Service. He hires Major General Vijay Singh, Vikram, Sheeba, and Victor. They are asked to investigate money laundering cases. They find out that the funds are going to a Swiss bank account. This means hacking used to transport a nuclear bomb produced in Russia into India. The bomb is to blast on December 16 by Dost Khan. The terrorists would detonate a nuclear device in New Delhi. When Vijay Vir Singh knew about this, he employed beggars and remote radiation sensors to see the position. Now just in time, Vijay Vir Singh disarms the explosives.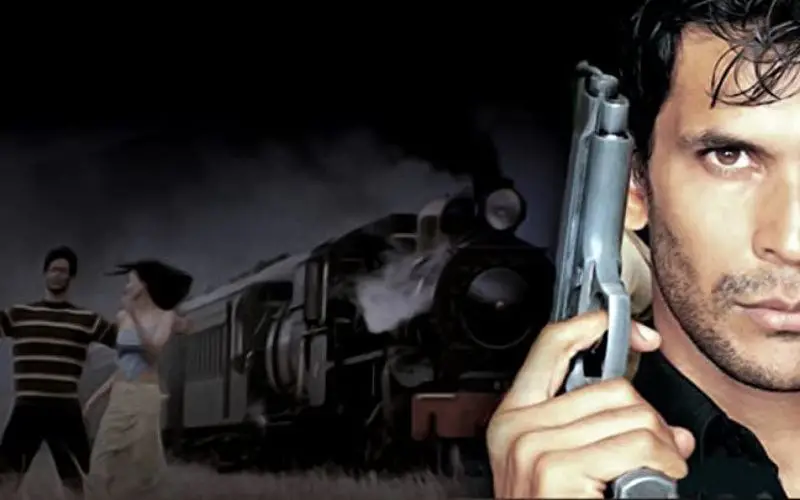 ...
The film Mickey Virus is about a computer hacker named Mickey Arora. He operates a food store. He makes infections for anti-virus firms. He is employed by ACP Siddhanth to break into the website of the Bhram Gang. They are a group of cyber terrorists. When Mickey falls in love with Kamayani, she is an Excalibur Securities employee. He, by mistake, steals one billion rupees from Anwar Raja. He is a don from Dubai. Before giving the stolen one billion to Inspector Bhalla, Mickey slowly keeps one crore.
The film Happy New Year is about a man named Chandramohan Sharma. He is called Charlie. On Christmas, he makes a group steal three hundred crore diamonds from the Atlantis Hotel in Dubai. The diamonds come on New Year's Eve. Charlie and Mohini learn to dance. They hack into the system to win a competition. They represent Team India at the WDC. They hack in. They plan to steal diamonds after they reach. They are successful. He does this to take revenge for his father's death. The owner of the vault is then accused of stealing.