1. Raghu Ram Raghu Ram is an Indian TV fame who is famous for h >> Read More... and Sugandha Garg Sugandha Garg is famously known as an Actor, Singe >> Read More...
Raghu and Sugandha made an amazing couple, Sugandha is a sizzling TV actress and Raghu is a strong hunk and earned fame from Roadies. Before starting a relationship they were good friends but, not all friendships can make a good relationship so is the case with Raghu and Sugandha. They made good friends, but their relationships didn't work so they parted away without filing a divorce and are best friends.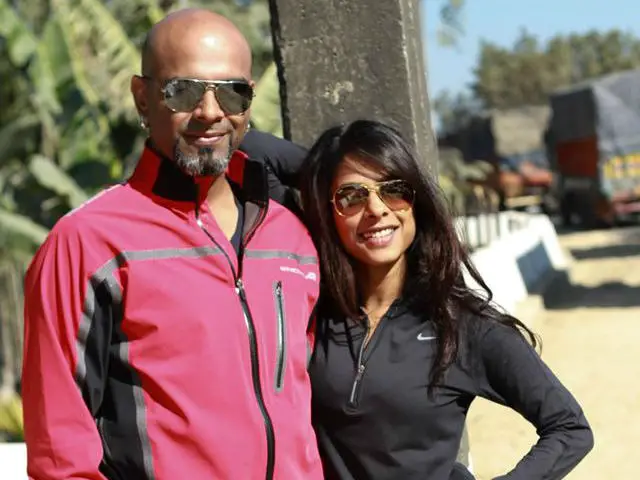 ...
2. Pulkit Samrat Pulkit Samrat is a popular Indian model and actor, >> Read More... and Shweta Rohira Shweta Rohira is a rakhi-sister of the famous Boll >> Read More...
Shweta is Salman's rakhi sister, and she fell in love with Pulkit Samrat. When Pulkit entered film industries his affairs caused trouble in their paradise. Sources also say that they are not divorced but are living separately to find a better solution.
...
3. Rashmi Desai and Nandish Sandhu Nandish was born on 4th May 1976 on Bharatpur, Ind >> Read More...
They fell in love on the set of a TV serial after being together for a year they decided to take a step ahead in their relationship and decided to get married, but their fairy tale starting didn't have a happy ending as the couple moved out. Know they live apart from each other, and Rashmi even decided to file a divorce in 2015.
...
4. Ranvir Shorey Intro: Ranvir Shorey is a popular Indian movies ac >> Read More... and Konkona Sen Sharma Konkona Sen Sharma is a Bollywood actress hailing >> Read More...
Ranvir and Konkona met on the set of movie ' Double Trouble Click to look into! >> Read More... ' where they had a zing love for each other know we know they were obviously going to move in with each other and start a family and so happened but not all was well. They had a lovely boy Haroon, but their relationship was their relationship came to a conclusion as they filed a divorce in 2016 and decided to co-parent Haroon.
...
5. Sangeeta Bijlani Born on 9 July 1960, Sangeeta Bijlani is an actres >> Read More... and Mohammad Azharuddin Mohammad Azharuddin was born on 8th February 1963 >> Read More...
...
Popular 90's actress Sangeeta Bijlani was all set to marry Salman Khan Salman Khan is a very famous Indian actor and a pr >> Read More... and everything was just going perfectly before she called it quit for marrying Salman and ended up marrying former cricketer Mohammad Azharuddin who was already a father of two boys but not all was goo sooner they decide to separate but didn't divorce each other and maintain a good public relation.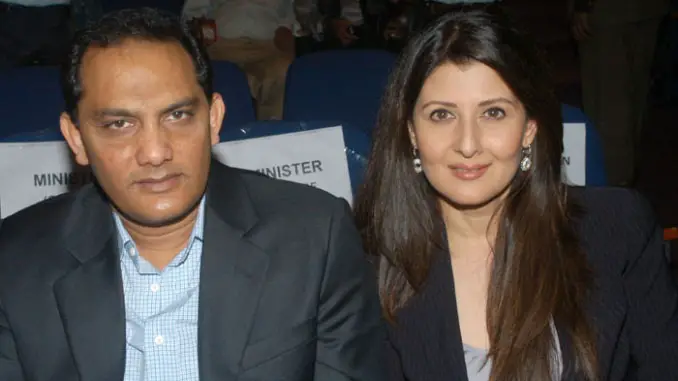 ...
6. Gulzar and Raakhee
Gulzar is a famous singer from 80's and has stolen many hearts with his voice, but Raakhee was the diva who stole his heart. Raakhee and Gulzar were a new entry in B-town but Raakhee was a divorcee but he didn't care about it and went ahead with the relationship but his movie Mausam was a reason for the creek in the relationship but grew bigger and bigger with time and led to their break up.
...
7. Rajesh Khanna Born as Jatin Khanna on 29th December 1942, the ch >> Read More... and Dimple Kapadia Regarded as the wife of the first superstar of Hin >> Read More...
Rajesh Khanna was at the peak of his career when he married his 16years younger lady love Dimple. The couple had generation as well as mentality gaps which led to their separation but they never got divorced, and they have appeared quite friendly in the audience.
8. Randhir Kapoor Randhir Kapoor was born on the 15th of February 19 >> Read More... and Babita
Randhir Kapoor belongs to the famous Kapoor family and married her lady love Babita but she was told to discontinue acting and become a homemaker which gets swallowed with pain, but it didn't stop her Randhir's temper and alcoholism was another reason for their parting away.
9. Mahima Chaudhary and Bobby Mukherjee
Mahima Chaudhary was at the peak of her career when she met Bobby. Bobby is an architect, and he was always in love with Mahima soon they got married and had a cute daughter. But they didn't have a happily ever after and wanted to separate, but they decided to live together for their daughter.
10. Om Puri Om Rajesh Puri is one of the widely noted senior a >> Read More... and Nandita
It's well said when people take their frustration they make it public so is the case with Om and Nandita. The couple had a happy married life until they started accusing each other of problems in their life and adultery and they decided to part away without divorcing each other.