1. Aishwarya Rai Bachchan Aishwarya Rai Bachchan is a popular Indian actress >> Read More...
Aishwarya Rai gave birth to a cute little daughter, Aaradhya and she is the cutest of all the babies of Bollywood. Aishwarya and Abhishek are the luckiest parents, and Aaradhya is her grandfather's favourite, and they both love to play with each other.
...
2. Genelia DSouza Genelia Dsouza is a popular Indian actress who has >> Read More...
Genelia married Riteish Deshmukh Riteish Deshmukh is the son of a politician, late >> Read More... , son of Vilasrao Deshmukh and gave birth to two cute sons Riaan and Rahyl. They are perfect cutest family in the industry and the youngest son Rahyl is the naughtiest, and the family adores him. Genelia and Ritesh often to go to family vacations together.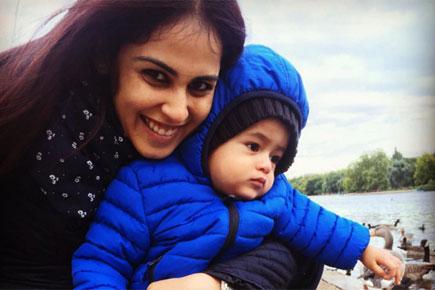 ...
3. Shilpa Shetty A model turned actress, producer, entrepreneur and >> Read More...
Shilpa Shetty and Raj Kundra Raj Kundra, a business magnet from London, United >> Read More... have a little packet of joy bestowed on them by God who is no other than their son Viaan and he is one of the cutest babies. Viaan is four and a half years old and always keeps his parents roam around him.
...
4. Karisma Kapoor Karisma Kapoor is a well known face from the famil >> Read More...
Karisma Kapoor is the single mother of two kids after her divorce from Sanjay Kapoor Sanjay Kapoor is a Bollywood actor. He had acted a >> Read More... , Samaira and Kiaan; they are very adorable and cute. Kiaan, the youngest loves to play with pets, and his mother loves to watch him play.
5. Sanjay Dutt July 29, 1959, was the day when the two legends of >> Read More...
Sanjay Dutt married Manyata, his second wife and became a dad of two twins, Iqra and Shahraan Dutt and these kids resemble totally with their parents. Iqra is the most loved and pampered child in the family and has the cutest smile.
6. Celina Jaitly Celina Jaitly was a model who eventually changed h >> Read More...
Celina Jaitley married Peter Haag, a banker by profession and became the happy parents of two twin sons Winston and Viraaj. Celina loves to play with her cute little boys and pampers them. Both of them are adored by all the family members and relatives and the parents love to show off their cute little babies.
7. Aamir Khan Aamir Khan or Mohammed Aamir Hussain Khan is Bolly >> Read More...
Aamir Khan and Kiran Rao She is an Indian film producer, screen writer and >> Read More... had a son born to them in the year 2014 and the name Azad itself created a lot of controversy around the industry. But what cannot be forgotten is the cute little face and naughty activities of Azad, he loves to make his parents busy with him and is adored by them.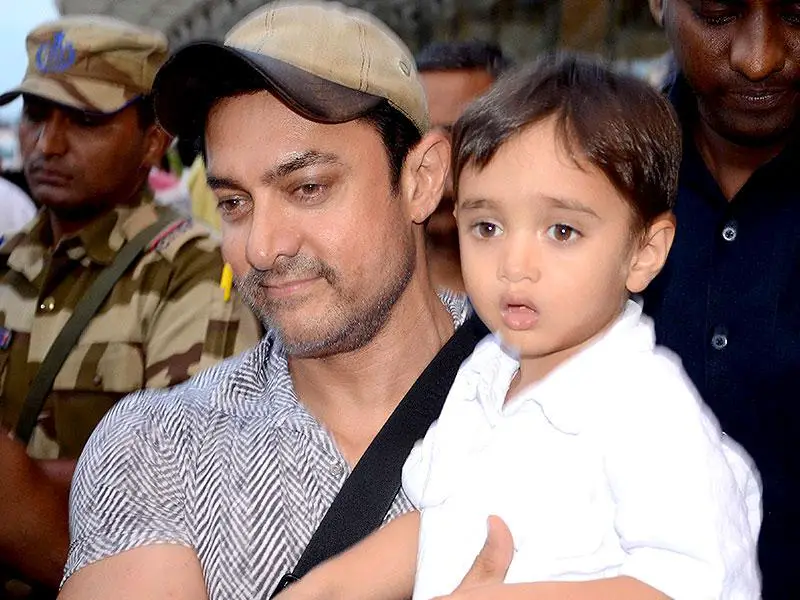 8. Kareena Kapoor Khan Kareena Kapoor is a super hit actress working in I >> Read More...
Kareena Kapoor and became the parents of a son on 20th December, 2017 with a lot of controversies following the name of their child, Taimur but what can't be ignored is the cute baby they gave birth to on that auspicious day.
9. Lara Dutta Lara Dutta is an Indian actress, model, movie prod >> Read More...
Lara Dutta and Mahesh Bhupathi have a little princess in their family named Saira. She is a very cute little girl who is adored and pampered by her parents. Lara is proud to have her and loves to spend time with her.
10.
Sushmita Sen has adopted two girls, and the younger one Alisah is the cutest. Sushmita loves to spend time with her daughters and always plans family trips with them. She is a complete world to her girls, and they are happy to have such a mother.