Every party of India is incomplete without Punjabi songs. Everyone loves Punjabi songs. And even now a days Punjabi actors or singers have been welcomed in Bollywood also. They all have paved the way for Bollywood. Many artists like Badshah, Honey Singh Honey Singh was born on 15th March 1983 in Hoshiar >> Read More... , Diljit Dosanjh Diljit Dosanjh, born on 6 January 1984, in Jalandh >> Read More... , etc. are singing as well as acting.
List of some artist is:
1. Babbu Maan Babbu Maan is an Indian vocalist, actor, film prod >> Read More...
He is a singer, songwriter, actor, and film producer. He is the ambassador of One Hope, One Chance. He is the talented singer and film producer. Even his songwriting is very good. He has the label of T-series, Zee Company, and Eros International.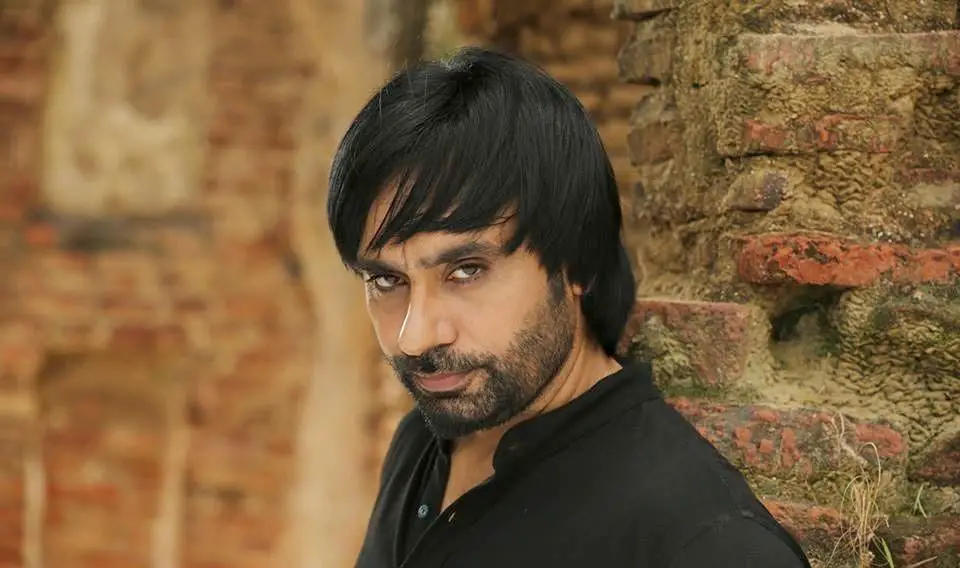 2. Gippy Grewal Gippy Grewal is an actor and singer in the Indian >> Read More...
In 2010, he made his acting debut. He has won PIFAA Best Actor Award and PTC Best Actor Award. In music industry of Punjab, his Phillauri Single has broken many records. He has collaborated with great artist like Diljit and Honey Singh. He has a huge fan following.
3. Sharry Mann Sharry Mann is a Punjabi singer, songwriter, and a >> Read More...
He lives in Mohali, and he is a singer and writer. He has sung many songs. He even done a movie which was a flop, but his acting skills were appreciated. He is a simple person with a different voice or unique voice. He has done a song with T-Series also.
4. Imran Khan Imran Khan is an Indian film actor, who is famous >> Read More...
He is a born in The Hague, Netherlands but he is a Pakistani Urban Punjabi Singer. He is also a composer. His first debut album was unforgettable. His some of the albums were much hit because of which he has got much name and fame, and those albums are Bewafa and Amplifier.
5. Hardy Sandhu Hardevinder Singh Sandhu recognized widely by the >> Read More...
He is a singer as well as an actor. His song Sochi gave him name and fame which was later remade by Amal Mallik. But his song Sochi was the favorite version of everyone. He has done under the label of T-series and Sony Music India.
6. Bilal Saeed Bilal Saeed also known as Mohammed Bilal Saeed was >> Read More...
He is a singer, writer, and composer; in short, he is very talented. He is the only Pakistani who is nominated for PTC i.e. Punjab Music Award. His many songs are much hit. Even in movie Baar Baar Dekho Click to look into! >> Read More... his song Khair Mangdi was used.
7. Guru Randhawa Guru Randhawa is a singer. He mainly sings in the >> Read More...
He is famous not only for his singing but also for his composing, writing and looks. He is a very talented and versatile singer. His new song Suit-Suit is getting many hits; every youth loves his song. This song is used in one of the Bollywood movies name Hindi medium.
8. Ranjit Bawa Ranjit Bawa is a Punjabi singer, actor, and dancer >> Read More...
His real name is Ranjit Singh Bajwa. He is a singer who has a very different thought from others. He sings to explore his talent not just to earn money. His subject never repeats, and he keeps on experimenting his singing.
9. Panjabi MC Panjabi MC is an English musician, rapper, recordi >> Read More...
His real name is Rajinder Singh Rai. His main goal is to fuse two worlds i.e. Bhangra and Hip-Hop. He adopted the name Panjabi MC from the Punjabi language, which he uses and play in his Punjabi songs and rap.
10. Bohemia
His real name is Roger David. He is a rapper who has worked with the labels of Universal Music, Sony Music, and T-series. He has won PTC Punjabi Music Award, Mirchi Music Award. In 2002, his debut album was listed in Top 10 on BBC Radio UK.