1.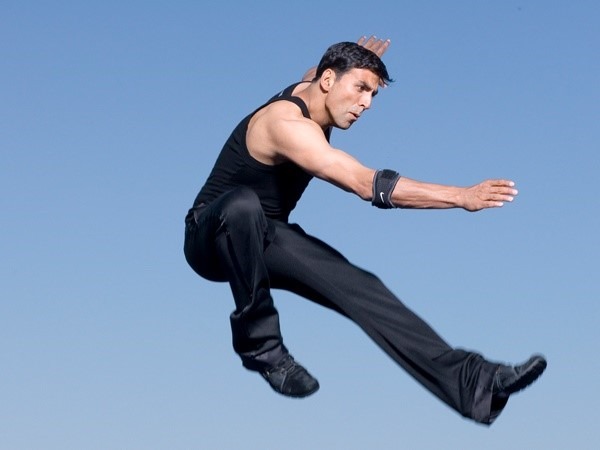 ...
The Khatron-ka-Khiladi Akshay Kumar is famous for being a health-conscious guy, an adventure enthusiast, his rock-hard abs and for creating unemployment in stunt man industry. Akshay studied martial arts in Hong Kong and has black belts in Shototan Karate and Muay Thai. He took up modeling as a career and later turned to Bollywood, where he met his wife. From martial arts to marital arts then, huh Akshay?
2. Shilpa Shetty A model turned actress, producer, entrepreneur and >> Read More...
...
Shilpa Shetty Kundra is arguably one of the fittest Bollywood divas in the country and known for being an avid yoga practitioner. But how many of you know that she also holds a black belt in Karate? Now that's something!
3. Tiger Shroff Jai Shroff or popularly known as Tiger Shroff is a >> Read More...
...
This talented dancer and actor is also a martial arts enthusiast. He knows Kalarippayattu, Kung Fu, Krav Maga, has a black belt in Taekwondo, and is a superb gymnast. He has been training in martial arts and gymnastics since childhood, and is one of the few actors in Bollywood whose muscles have come from rigorous yearsof hard work, and not some protein shakes and some push ups in the gym.
4. Isha Kopikkar
...
Born to a Konkani speaking Mangalorian family of learned academicians, this Miss Talent beauty has a black belt in Taekwondo. That's beauty, brain and brawn, all in one!
...
5.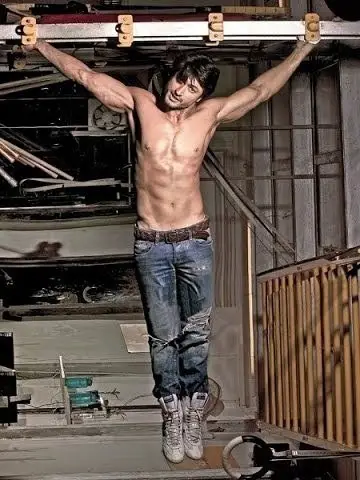 ...
The model-turned-actor is a trained martial arts and gymnast. He has not only been learning kalarippayattu since the tender age of four, but has also developed his own unique style or martial arts, which is a fusion of gymnastics, Jujutsu, Kung Fu, and kalari along with weapon usage.
6. Neetu Chandra Neetu Chandra is a famous actress in South India. >> Read More...
...
An actress, producer, owner of Champaran Talkies, classical dancer, and a theater artist - this beauty is badass in ways more than one. She holds a black belt in Taekwondo and has also been awarded a 4th Dan in the Korean Embassy.
7. Sandhya Shetty From a Model to a Karate champion, this tall and d >> Read More...
Sandhya Shetty, the model-turned-actress has trained in the NCC Army Wing and taken part in Republic Day parade. She is a proud holder of a black belt in Karate and has won Gold in various championships, including Maharashtra State Karate Championship, 2nd Mumbai Mayor Cup Karate Championship, Akshay Kumar 1st Invitation Open National Championship, and silver in the 34th National Games Karate Championship, representing Maharashtra.
8. John Abraham Like some of our sexy stars, John Abraham has had >> Read More...
John Abraham is one of the actors who has perfect abs. He has trained in MMA (Mixed Martial Arts), Aikido, Jujutsu, Krav Maga, Kung Fu, Karate, Vietnamese martial arts, and Silat, a Malay art with knives. Though most of his training can be attributed to his hunk roles in movies, John Abraham is still one of the fittest.
9. Ajay Devgan Ajay Devgn is an Indian film actor. He is perhaps >> Read More...
Ajay Devgan may not have very killer looks, but he does have killer moves. Ajay has trained in taekwondo and was awarded a black belt by the South Korean Taekwondo masters for his contribution to martial arts in Bollywood.
10. Madhuri Dixit Madhuri Dixit is not just known as the also a smil >> Read More...
Yes! The dance queen of Bollywood, who can make men and women swoon with her matkas and jhatkascan also make them bend over in pain with her kicks. Madhuri has trained in Shaolin Kung Fu and Pekiti Tirsia Kali (knife). So, the next time you see the dance queen of Bollywood, be alert!