Bollywood's music albums are its most prominent feature. Indians still enjoy it, even though many people link it with dancing in the woods. Bollywood songs are not just for entertainment, as everyone familiar with Indian movies is aware. It has a hugely important role in the film. Characters and situations may express themselves more effectively via songs. The previous two years, nevertheless, have been terrible for Bollywood music. Because of the stupid lyrics and bad music, people have stopped listening to the music they previously enjoyed. According to this list, these top 10 music albums will revive your passion for Bollywood music.
1. Mughal – E – Azam
The public first saw K. Asif's most elaborate design, Mughal-E-Azam, in 1960. The rest, as they say, is history. Due to K. Asif's obsession, Mughal-E-Azam took ten years and many millions of rupees to finish. One of the finest soundtrack composers in India, Naushad, created music for movies from the silent period through Dilip Kumar's modern productions. Since music is often said to be a movie's soul, it makes sense that K. Asif and Naushad worked to make the songs memorable and richly romantic.
...
2. Aashiqui
Mahesh Bhatt's 1990 musical romance film Aashiqui is the most popular soundtrack CD in the Indian film business. There were more than 20 million copies marketed. The Nadeem-Shravan filmmaking team's first production was this one. Anyone who likes Bollywood music has probably listened to the wonderful "Bas Ek Sanam" at least once and hit the repeat button. One of Bollywood's most enduringly romantic songs from the 1990s may be heard in Aashiqui.
3. Awara
Raj Kapoor Raj Kapoor was a renowned actor, director, and pro >> Read More... gifted his fans the movie "Awara", when India had just been free for four years. In terms of subject matter and plot, this movie was pivotal. The lyrics for the film were written by Shailendra and Hasrat Jaipuri Hasrat Jaipuri was an Indian poet and a bollywood >> Read More... , while Shankar-Jai Kishan provided the music. One of the songs, "Awaara Hoon," is a well-known one that was ranked second best Bollywood song by the BBC in 2013.
...
4. Dilwale Dulhania Le Jayenge
One of India's favourite movies is Aditya Chopra's "Dilwale Dulhania Le Jayenge." The 1995 film's romantic melodrama is still on display in theatres today. The everlasting melodies of Jatin and Lalit are emblematic of the 1990s, as anybody who grew up listening to Bollywood music in that decade would attest. The songs in this Yash Raj Films production, directed by Jatin-debut Lalit, are a masterful mash-up of many musical genres.
...
5. Kabhi Kabhie
and Rakhee, as the director, and Khayyam as the composer are all-stars in Kabhi Kabhie. Again, one of the complete albums of Hindi film music, composed by Khayyam, won the Filmfare for best music, and the song "Kabhi Kabhie," whose lyrics were written by Sudhir Ludhiyanvi, won the award for best lyricist. Mukesh was also recognised for his performance as the song's best male playback singer.
...
6. Bombay
The riots in Bombay are featured in Mani Ratnam's hugely successful 1995 movie "Bombay." The music of A.R. Rahman is well-known both domestically and abroad. In 2007, THE GUARDIAN included it on their list of 1000 albums you should listen to before you pass away, and in 2009, they had the song "Kehna Hi Kya" on their list of 1000 songs everyone should hear.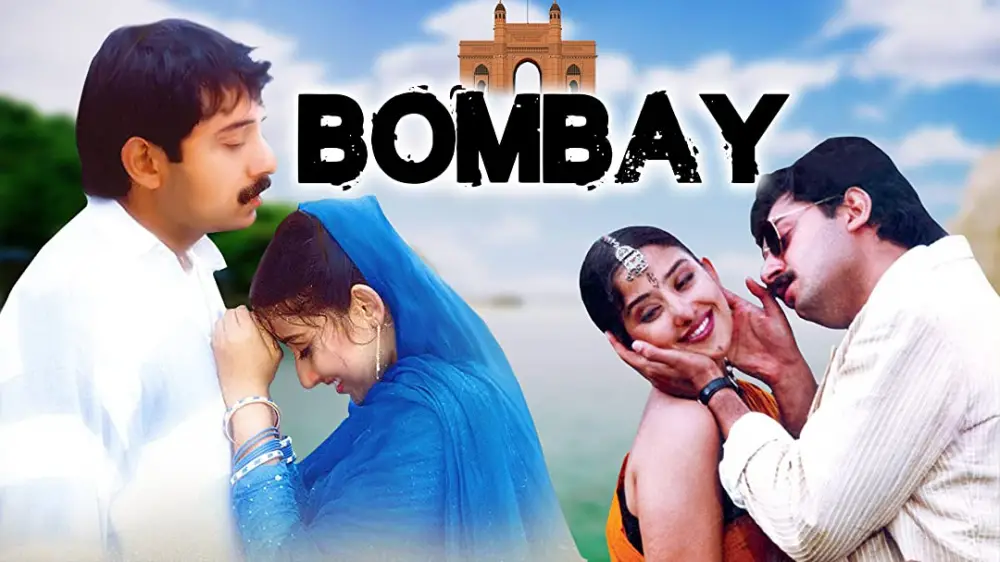 ...
7. Pakeezah
Meena Kumar and Raaj Kumar Raaj Kumar was a Bollywood actor. He worked as sub >> Read More... appeared in the 1972 Indian cult classic Pakeezah, written and directed by perfectionist Kamal Amrohi Syed Amir Haider Kamal Naqvi, better known as Kama >> Read More... . Every song is worth pausing for, even though it took 13 years to make. From " Chalte Chalte Click to look into! >> Read More... " through "Thade Rahiyo," Ghulam Mohammad and Naushad have masterfully performed every song on this CD. If you don't already have this album, find out what you've been missing!
...
8. Sangam
The colour era began with Sangam, a Raj Kapoor film released in 1964. The classic "Bol Radha Bol," "Buddha Mil Gaya," and delicately beautiful "Prem Patra" are just a few of the songs from the movie. Sangam emphasised the differences between Jaikishan and Shankar; whereas the Shankar-Shailendra combination developed Mukesh, Rafi's songs were written by the Jaikishan-Hasrat duo.
...
9. Aradhana
Rajesh Khanna Born as Jatin Khanna on 29th December 1942, the ch >> Read More... and Sharmila Tagore Sharmila Tagore is a Bengali actress, who later sh >> Read More... are the main characters of the 1969 Indian love story Aradhana, directed by Shakti Samata. On a single album, it has the voices of Kishore Kumar Kishore Kumar is an Indian playback singer, who ha >> Read More... and Mohd. Rafi, Lata Mangeshkar Lata Mangeshkar, the veteran playback singer, had >> Read More... , and Asha Bhosle Asha is considered to be the second greatest femal >> Read More... , together with music by S.D. Burman and lyrics by Anand Bakshi Anand Bakshi was an old poet and lyricist with his >> Read More... . Hindi music lovers have every song from the movie permanently inscribed in their hearts. Songs like "Roop Tera Mastana," " Kora Kagaz Kora Kagaz was a daily soap started in 1998 on sta >> Read More... ," and "Mere Sapno Ki Rani'' are still among the most well-known Bollywood melodies even after 40 years.
10. Barsaat
Raj Kapoor and Nargis featured in the 1949 Bollywood film Barsaat, which was also Raj Kapoor's directorial debut. Shankar-Jaikishan is known for its great music, and Barsaat is no exception. In Barsaat, Shankar-Jaikishan and Shailendra both made their debuts as lyricists and as music directors, respectively. After the movie's debut, the soundtrack gained popularity and was a significant factor in the movie's success. There were seven solos by Lata Mangeshkar, two duets by Lata Mangeshkar and Mukesh, and a solo by Mohd. Rafi in the extensive collection.