There was a time when Indian television was limited to shows like '' and ' Kasautii Zindagii Kay Now this is something very BIG. Here we are talkin >> Read More... ', where the women had all the focus as they fought over the kitchen, property, children and husband. The plastic surgery complicated matters so much that women would rarely know who their real son is or who their real husband is. Then property matters ensued, because they are so rich that they do not even talk in lakhs or crores. It's always a hundred crore, a thousand crore, a lakh crore, and so on. Then it is always the daughter-in-law who must save the family. However, things are changing now. Some of these elements remain, but they are not to be seen in every daily soap. Even in the daily soaps where we do see them, they are not seen with the same level of intensity. Now the show makers are focusing on real things, real issues, and a lot of times on real people. The following is a list of 20 such daily soaps that are working towards changing the face of Indian television and making it more relatable.
1. ' Jamai Raja Jamai Raja drama series, broadcasted on Zee TV cha >> Read More... '
...
The show is so refreshing when it comes to the daughter-in-laws bearing the brunt of the entire family. Ravi Dubey Ravi Dubey is an Indian Television and film actor >> Read More... plays the male lead, who mends his wife's relationship with her mother, then stands by her through her problems and then, when it all comes to an end, she leaves him because he could not rescue her mother, even though he put his life at stake. But he stills loves her and fights to get her back.
2. ' Comedy Nights With Kapil Comedy Nights with Kapil or CNWK for short, is a c >> Read More... '
...
The show was new in every aspect of the word. The audiences had never interacted with their favourite stars before, the host had never been so spontaneous and a team had never worked together in such perfect co-ordination. The result was success like never before. They made friends, they made enemies, they fought among each other and ultimately had to shift to Sony TV from Colors.
3. ' The Kapil Sharma Show The Kapil Sharma Show is one of the popular Indian >> Read More... '
...
The much better and much more refined version of Comedy Nights With Kapil, this show was funnier, with better characters and better jokes. The people gave the show even more love than the previous one, and the guests were equally free and accepting.
4. ' Gangaa Gangaa is an Indian soap opera drama created by Sp >> Read More... '
...
The show focused on widow remarriage and child marriage, tackling two issues at once. Then it started to tackle superstitious beliefs that make people suffer and reduce a woman's self-respect. Even today, it gives out the message that a woman can live alone and fend for herself, while bringing up a child on her own.
...
5. ' Diya Aur Baati Hum Diya Aur Baati Hum is an Indian romance, drama TV >> Read More... '
...
What was special about the show was the determination with which the female lead went after her dreams. What was even better was the perseverance of her husband to make sure she succeeds without any objections. Then we saw a woman fighting for the country, tackling local goons, traffic and terrorism, while fulfilling her family responsibilities.
6. ''
...
After a long time Indian television saw a daily soap that was funny, had unconventional relationships and fresh content on a daily basis. The show had no drama, just pure laughter and content that resonated with the people. The characters are fun, their dialogues are catchy, and the storyline is light hearted, which makes it starkly different from the daily drama.
7. ''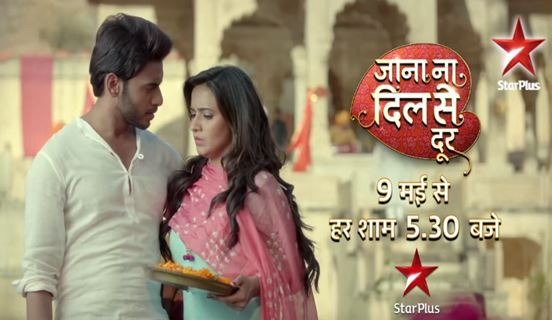 This is one of the shows that give equal importance to their male leads. The women have important roles too, but the men are not ignored like in other shows. The story too is new, as they deal with empowerment through love, where both the lovers derive power and strength through the love between them, and fight the world through it.
8. ' Siya Ke Ram Siya Ke Ram belongs to historical drama genre. It >> Read More... '
The show throws light at a different angle of Ramayan, where the focus is on Sita rather than Ram. We have seen many times in many shows how much Ram had to sacrifice throughout his life, how great a ruler he was, and how much he loved his people. But here we see how much more Sita had to sacrifice, how much she helped in the fight against Ravana, her faith in her husband, her courage and her love for Ram.
9. ' Ichhapyaari Naagin Recent days. the favor for fantasy serial is quite >> Read More... '
This is a relatively new show, and not practical in the least, but it is new. As instead of the traditional naagins who are either trapped in drama or hungry for blood, here we have a naagin set in everyday lifestyle, with normal people around her, whom she loves and leads a happy life with.
10. ' Amma AMMA is a Telugu drama serial aired from Monday to >> Read More... '
The show is set in a different era in Mumbai, but instead of the mafia ruling the country, it shows a woman who is powerful, genuinely loves not just her children but also her people who trust her and love her. They rely on her and think of her as capable enough of handling their problems.
11. ''
This is the story of a girl who stammers as she talks. People mock her, but she finds her way, makes a career for herself in the media industry, finds love just like any other girl and lives on, undeterred by anyone who tries to stop her or make fun of her for having the courage to try and achieve greater heights.
12. ' Kuch Rang Pyar Ke Aise Bhi Kuch Rang Pyar Ke Aise Bhi is an Indian fiction ro >> Read More... '
This is another show where we see the male lead playing a significant role. Dev's character is loved more than people can imagine, especially as he tries his hardest to balance between his mother, whom he revers, and the love of his life, who he cannot live without. The love story between the male and female leads is also pretty adorable, and the audience loves to watch as these two adults romance like teenagers in love.
13. ''
We know the show went on for too long, but it began with a considerably heavy topic, and then on, it took similar topics several times. Child marriage, extra-marital affair, widowhood, independence, remarriage, education, equality, and almost everything else that one can think of. The show must be praised, if for nothing else, then at least for the readiness with which they initiated the trend of taking up social issues.
14. ' Udaan Udaan is a Hindi Daily series which aired on 18th >> Read More... '
Bonded labour cannot be dealt with enough seriousness no matter how hard anyone tries. But the show picked it up, dealt with it with strength and fearlessness, and even showed them leading the life of a regular, free human being, dealing with those problems rather than those of a slave. It is a unique message of love and hope that is indeed praiseworthy.
15. ''
The show is on this list solely because of the format. Roast format is not easily accepted by the country and the fact that they are bringing it up is indeed noteworthy. However, their jokes are frequently racist, because of which many actors have boycotted their show but sadly, they never learn, and more and more of their guests keep returning disappointed, hurt and insulted.
16. ''
The show is important, extremely important when it comes to the face of television today. The way the diverse people in the country are trying to find a place in the world, trying to prove that they are one of us and deserve to be treated as just that. The show's TRPs too are touching the sky and its stars are receiving immense love, making it a perfect time for the country to face the situation.
17. 'May I Come In Madam'
The show is a different take on comedy, and it may not be the best show out there, but it has several fresh elements, which have not really been seen before. The title of the show is repeated in every episode, where the employee is asking his female boss whether he can enter her office and her life romantically. The employee is already married, and his wife frequently gets possessed by her grandmother, leading to hilarious situations.
18. ''
The show became a unique one with its very first promo, where the lead heroine is a robot, who then gets married into a normal family due to innumerable confusions.
19. ''
The show is a different take on Mahabharat, where Arjun is placed in the present world. And although it is a lot of supernatural drama and such elements, it is a different concept which needs to be appreciated for its creative and different thought.
20. ' Ek Rishta Saajhedari Ka Ek Rishta Saajhedari Ka is an Indian soap opera wh >> Read More... '
Arranged marriage is a common practice in India, and these relations are extremely delicate. The girl's side has to more often than not bend in front of the boy's side, with dowry being an extremely common practice despite the taboo around it. In such a state, there comes this show, where they genuinely believe in marriage as an equal relationship, and where no one is above the other.