The word 'women' is taking less of a category and more of a sexual object. Being a male dominated society, we see this hierarchy in our Bollywood as well. With most of the movies having a male in the lead, we bring out to you the 10 Bollywood movies that portrayed women a lot different from our mindsets.
1. ' Dor Click to look into! >> Read More... '
...
This movie tells us how two women manage to break the irrelevant rituals of the society. Gul Panag A former beauty queen, model and social activist, >> Read More... is seen as very strong and determined women. Her will power is commendable. Ayesha Takia Ayesha is a Bollywood film actress, born on 10th A >> Read More... is shown as a widow who is suppressed by the customs and as a widow, she is made to lead a life she never wanted. Yet she manages to live her life in her own way, strongly taking up all the troubles. The two women not only showed an example of strength and will power, but also set an excellent example of friendship.
2. ' Kahaani Click to look into! >> Read More... '
...
This movie is entirely based on how a woman who is pregnant can go to any extent when it comes to her family. Vidya Balan Vidya Balan is an award winning Bollywood actress >> Read More... with her outstanding performance as Bidya Bagchi sets out an example of courage and strength. Even though being in her most crucial days, she steps out with the utmost strength to look for her husband. She is surely an inspiration to many women.
3. ' Fashion Click to look into! >> Read More... '
...
Most of us see the blingy and shiny side of the fashion industry. This women oriented movie shows the journey of a lot of women. With a lot of talent, fame and opportunities, this movie also shows you its darker side. That's what Priyanka Chopra Born on 18 July 1982, Priyanka Chopra is an establ >> Read More... faces. From a small town girl, to walking the ramp for renowned personalities, she sees her dreams getting wings. But soon she sees the cons of this ever increasing fame, her dreams come crashing down. But she stood up for herself and with all her strength she fights her fears, failures and insecurities and manages to overcome all of them.
4. ' NH 10 The film begins when the couple Arjun (Neil Bhoopa >> Read More... '
...
This movie is an appropriate example of bravery and courage. Anushka Sharma Born in an army family to Col. Ajay Kumar and Ashi >> Read More... is shown as a very strong character. She is seen fighting with 'strong' men. She didn't give up and not only tried to protect her partner but also emerged alive out of the devastating conditions. She not only taught us courage but also illustrates how women should react to crime against them.
...
5. ' Queen Click to look into! >> Read More... '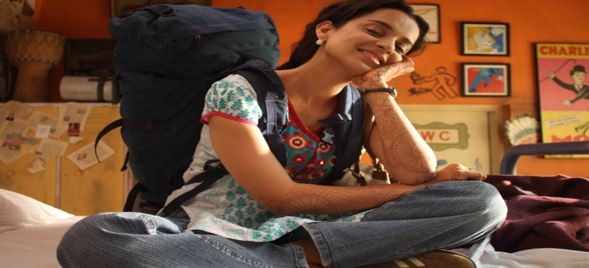 ...
This movie shows how the bride's family is suppressed by the groom's family. Breaking all the stereotypes this movie showed how a bride is firstly a girl, a daughter and then somebody's wife. did a beautiful work in this movie by telling out the world that a girl is not dependent on her husband. She has a life more than that. She has the power to fulfill and live her dreams on her own conditions. This movie showed independent women who fought very strongly with her emotional trauma and also living up to her dreams.
6. ' Neerja Click to look into! >> Read More... '
...
Neerja Bhanot is India's proud daughter. Sonam Kapoor Sonam Kapoor, Daughter of Anil Kapoor and model Su >> Read More... portrayed this courageous lady with utmost perfection. This movie is not just a biopic but also tells us loud the message Neerja Bhanot left, that women are no less than men. They are equally brave and strong. It also sets an example of selflessness and a kind heart. That's what a woman is. She is kind, she is selfless and at the same time she is fierce and brave.
7. Mary Kom Click to look into! >> Read More...
Another beautiful movie by Priyanka Chopra which shows that women are so much more than just a cook. This movie encourages a lot of women to listen to the sportsperson in them. Despite of all the troubles and hurdles, Priyanka is seen facing them all and ultimately reaching to her destination. Isn't this what you call true hard work and determination of a woman?
8. English Vinglish Click to look into! >> Read More...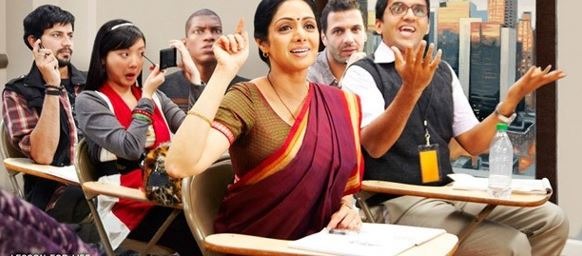 This movie focuses on a different plot. As we know that men are seen as the driving force of the family which leads to the women being vulnerable and less exposed to the world. This is what ' Sridevi Sridevi is an Indian an actress renowned for her w >> Read More... ' shows. Being uncomfortable with the English language, she is bullied and insulted. Despite of humiliation she maintains a strong heart and instead of giving up she decides to fight her inferiority complex and learns the language. This is how a woman should fight the intimidation and develop self-confidence.
9. ' Mardaani Click to look into! >> Read More... '
We hardly get to see our Bollywood have a policewoman. Rani Mukerji Rani Mukerji is one of the most celebrated Indian >> Read More... breaks all the exceptions from this movie. We see a fierce and dedicated police officer who is not only honest but also very serious about her work. She is witty, smart and ready to face all the challenges. This movie tells us that a woman is tough and strong. And also gives us an opportunity to appreciate the female police officers of the country.
10. ' Dangal Dangal is a Hindi live debate show that aired on A >> Read More... '
This latest hit brings out to us the story of Phogat sisters. This movie revolves around the hard work and will power of the girls. Their determination for their dreams leads them to their destination despite of the criticism from the society and the hurdles they face for being born in a lower middle class family. But they didn't get discouraged kept moving. Their self-confidence led them to win many tournaments and ultimately commonwealth games. So these movies show us that gone are the days when women wept and crawled. They are now seen as independent, fierce and brave. We appreciate these movies for helping the women of our country evolve for better.