Sufi songs have been evolved instantly from the Sufism. These songs are incredibly spirituality and do not disrespect any other religion. In Bollywood, we have various musical creation which depicts revelation from Sufi songs. These are ten Sufi songs from Bollywood that most of the people love to hear.
1. Arziyan :
...
Arziyan song is from Delhi 6, this movie name itself recall the attractiveness of old Delhi and its song created an atmosphere that one couldn't get their ears out of it. This song is sung by Kailash Kher Kailash Kher was born on 7 July, 1973 in New Delhi >> Read More... and Javed Ali Javed Ali (Javed Hussain) was born in Delhi in 198 >> Read More... . It has gained Oscar Winning Award for Best Composition
2. Mast Qalandar: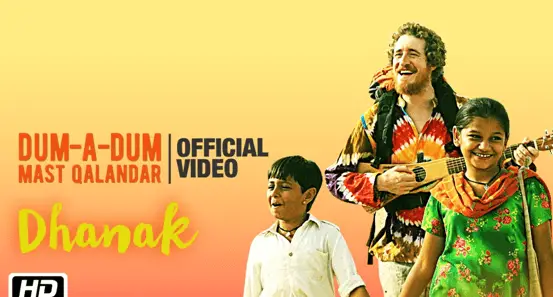 ...
Mast Qalandar song has accomplished and shows how the audience have loved this Sufi song. In Bollywood, the film Dhanak has a funky version composed by .
3. Ya Rabba:
...
Ya Rabba song has composed by Shankar Mahadevan Shankar Mahadevan, a well-renowned, talented and f >> Read More... , Ehsaan Noorani Ehsaan Noorani is one of the Shankar-Ehsaan-Loy tr >> Read More... , Loy Mendonsa Loy Mendonsa is an Indian pianist, musician, and s >> Read More... and sung by Kailash Kher. The songs have been with a lot of emotion and heart-rendering.
4. Mann Ki Lagan:
...
Mann Ki Lagan is a very heart touching and beautiful song. It have been sang by Rahat Fateh Ali Khan from the movie Paap. It was the first song sung by Rahat Fateh Ali Khan in Bollywood cinema.
...
5. Maula Mere Maula:
...
The song Maula Mere Maula sung by Roop Kumar Rathod Roop Kumar Rathod is a trained classical playback >> Read More... in the film Anwar creates a magical essence of Sufi music. The film wasn't hit, but the song was popular among people.
6. Kun Faya Kun:
...
Kun Faya Kun a famous Sufi song has been a great composition by A R Rahman. The music of the film Rockstar has originated in the dargah. The songs in Rockstar were flawless, but Kun Faya Kun makes the movie a big hit by A.R Rahman music.
7. Allah Ke Bande:
Kailash Kher sang the song Allah Ke Bande in the featured film Waise Bhi Hota Hai Part 2. The song is so graceful that one loves to hear it at all time, it has amazing verses and deeper meaning in the song.
8. Khwaja Mere Khwaja:
Khwaja Mere Khwaja from the film Jodha Akbar Jodha Akbar is a very popular epic historical tele >> Read More... had a great work of art and making it spiritualized. The song weren't composed for big screen, but A.R Rahman just created the song for himself to hear. The film Director of Jodha Akbar loved the song so much that he wanted it to be in the movie.
9. Saiyyan :
Saaiyaan has a Sufiyana touch. This song showcases the simplicity of love. The song has high notes and excessively powerful song that must be heard by Sufi music lovers. Saiyyan has been Kailash Kher second album and renowned the track as a big success.
10. Tu Jaane Na:
Tu Jaane Na from the movie Ajab Prem Ki Gajab Kahani has been famous among youths. Tu Jaane Na is the most wonderful song which has a romantic feel in the song. The song has been sung by Atif Aslam Named Muhammad Atif Aslam when he was born, he is >> Read More... ; the song gives the mixture of Sufi and Romance that one can feel while hearing it.