1. Sadhana Shivdasani Sadhana Shivdasani was born in 1941 September 2nd >> Read More... :
The actress was reported to be suffering from a tumor and got admitted for the same in the Hinduja Hospital. She took her last breath on 24th December 2015 just before the Christmas Eve Click to look into! >> Read More... . This expertise actress was accepted not only for her acting skills but also for her hairstyle. Also, there was a trend for haircut going on during that era popularly known as the "Sadhana Cut."
2. Ashraful Haque:
Bollywood lost one more of its gem on February 17, 2015; Ashraf-Ul-Haq. He was suffering from a bone-marrow disorder. He was admired for minute roles in the movies like Fukrey, Jungle, Black Friday, etc.
...
3. Sanjeet Bedi Sanjeet Bedi is an Indian television actor known f >> Read More... :
Daily soap actor Sanjeet Bedi last survived his life on June 23, 2015. Sanjeet, the well-accepted artist of the fiction TV drama, was considered to be in the coma for several years due to brain virus. He was best known for his piece of work in the serials like Sanjeevani, Kasauti Zindagii Ki, Thodi Si Zameen Thoda Sa Aasmaan The serial "Thoda Sa Aasmaan" is produced under th >> Read More... , Kya Hoga Nimmo Ka, etc.
...
4. Saeed Jaffrey Saeed Jaffrey, a British actor, who hailed from In >> Read More... :
A well-known actor not only in Indian cinema but also of British movie, Saeed Jaffrey died on November 14, 2015. He was part of the Bollywood motion pictures like Ram Teri Ganga Maili, Gandhi, Masoom, Chashme Baddoor Click to look into! >> Read More... , etc.
...
5. Mohan Bhandari Mohan Bhandari is an enormously talented Indian ac >> Read More... :
...
The early 80's-90's daily soap actor Mohan Bhandari was suffering from a brain tumor and lost his life for the same on 24th September 2015. His versatility is seen in the fiction drama like " Khandaan Khandaan is a television series that aired on Door >> Read More... " and " Raja Aur Rancho Raja Aur Rancho was one of the best television ser >> Read More... " on the oldest channel Doordarshan.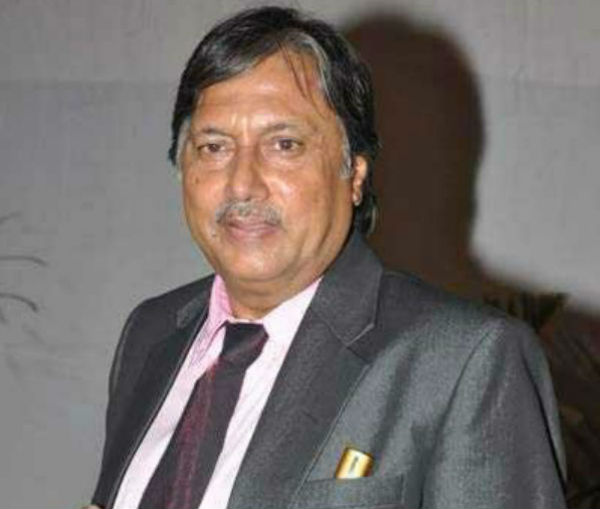 ...
6. Sudha Shivpuri Sudha Shivpuri was born on 17th July 1937 in the s >> Read More... :
The most admired character of "Baa" in the TV serial " Kyunki Saas Bhi Kabhi Bahu Thi Kyunki Saas Bhi Kabhi Bahu Thi - This Indian show >> Read More... ," Sudha Shivpuri slept one superior night and then never woke up again. She was of age 78 years old when she passed away on 20th May 2015.
...
7. Pratyusha Banerjee Pratyusha Banerjee was a gorgeous Indian actress. >> Read More... :
The youngest daily soap actress Pratyusha Banerjee recently committed suicide. Pratyusha will always be admired for her role of Anandi in the fiction drama "Balika Vadhu."
8. Rajesh Vivek Rajesh Vivek is an Indian actor. He was born on 31 >> Read More... :
One of the prominent Bollywood actors Rajesh Vivek Upadhyay died at the mature of 66 years due a severe heart attack. Rajesh was well-known for his piece of work in the movies like "Lagaan" and "Swades."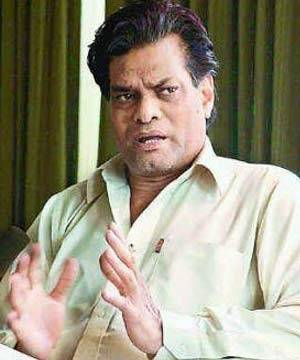 9. ' Kalpana Click to look into! >> Read More... ':
One of the accepted Malayalam actresses, Kalpana Ranjani, was found dead in one of the hotels in Hyderabad due to a heart attack.
10. ' Pandharinath Pandharinath was a classical musician. He was born >> Read More... ':
The sibling of the Indian playback vocalists Asha and Lata Mangeshkar Lata Mangeshkar, the veteran playback singer, had >> Read More... , Pandharinath died on August 15, 2015. He was the maternal grandfather of the Bollywood actress Shraddha Kapoor Shraddha Kapoor, born on March 3rd, 1989, is a you >> Read More... . Like his sisters, Pandharinath was also a famous name in the world of Indian music.
11. ' Dharampreet Dharampreet is a renowned Punjabi singer. He was b >> Read More... ':
One of the well-known Punjabi lead singers, Dharampreet was found dead in his residence in Bhatinda on 8th June 2105. It was reported that the famous vocalist consigned suicide by lynching himself through the ceiling.