Everyone love pouring rain season which causes love and romance in the surrounding, especially for couples. Bollywood movie also portrays the movies as inspiration one. There are a number of rainstorm songs that target couples, melodious song, eternal love and much more. Here are some monsoon songs are driven in Bollywood Industry, that makes the song enjoyable and targeted to people who love rains.
1. Tum Hi Ho- Aashiqui 2 Song Tum Hi Ho represents the couple love, which is infinite. The track composed and penned by Mithoon, soulful and romantic singer Arijit Singh have done justice to the song with his attracted vocals. The star actors Shraddha and Aditya Roy Kapoor in the song, which is topped worldwide. In 2013, not only the movie but also song became the Entertaining song of the year all around worldwide, which was awarded by Big Star Entertainment Award.
2. Tip Tip Barsa Pani- Mohra This song 'Tip Tip Barsa Pani' raises the hottest rainy song even today. The song singer Alka Yagnik and song Lyrics by Anand Bakshi. The movie Mohra featured by Akshay Kumar and Raveena Tandon which show their dazzling chemistry. Some people might not love old song, but this song will be their favorite if they hear it.
3. Bheegi Bheegi Raton Mein- Ajanabe Ajanabe song Bheegi Bheegi Raton Mein sets a romance and flirty moments in the rainy night featuring Rajesh Khanna and Zeenat Aman. The song singer Lata Mangeshkar and Kishore Kumar uplift the moods of an audience with their voice, which is even hit today among youngster on several occasions. The lyrics inked by Anand Bakshi, composed by R.D Burman.
4. Ek Ladki Bheegi Bagi Se- Kishore Kumar song Ek Ladki Beegi Bagi Se from the movie Chalti Ka Naam Gaadi, which is pictured black and white by actors Kishore Kumar and Madhubala in a rainy environment. The song composed by S.D Burman and lyrics by Majrooh Sultanpuri.
5. Pyar Hua Iqura Hua- Shri 420 Raj Kapoor and Nargis is the highlight in the movie Shri 420 which is unforgettable images of them in the monsoon scenes, even though it is black and white romance raining monsoon which brings a melody monsoon, composed by Jaikishan and lyrics by Shailendra.
6. Sawan Aaya Hai- 3D Creature 3D Creature movie from the song Sawan Aaya Hai by Arijit Singh, featured by Imran Abbas and Bipasha Basu. The song is composed and penned by Tonny Kakkar, which was among top song in the year 2014.
7. Gale Lag Ja- De Dana Dan Film De Dana Dan, song Gale Lag Ja, acted by Akshay Kumar and Katrina Kaif. Music directed by Pritam, lyrics by Ashish Pandit and sung by Ban Jyotsna and Javed Ali.
8. Rim Jhim- A Love Story The sweet-sounding song Rim Jhim Rim Jhim expresses a soft fascinating music between Anil Kapoor and Manisha Koirala, lyrics written by Javed Akhtar, music created by R.D Burman.
9. Saanso Ko Saanso Mein- Hum Tum The perfect song for romantic monsoon from the movie Hum Tum, song Saanso Ko Saanso is acted by Rani Mukherjee and Saif Ali Khan. The singer Alka Yagnik and Babul Supriyo sounds melodious. Jatin and Lalit composed the music of this song. The song will always be a romantic track in Hindi Film Industry.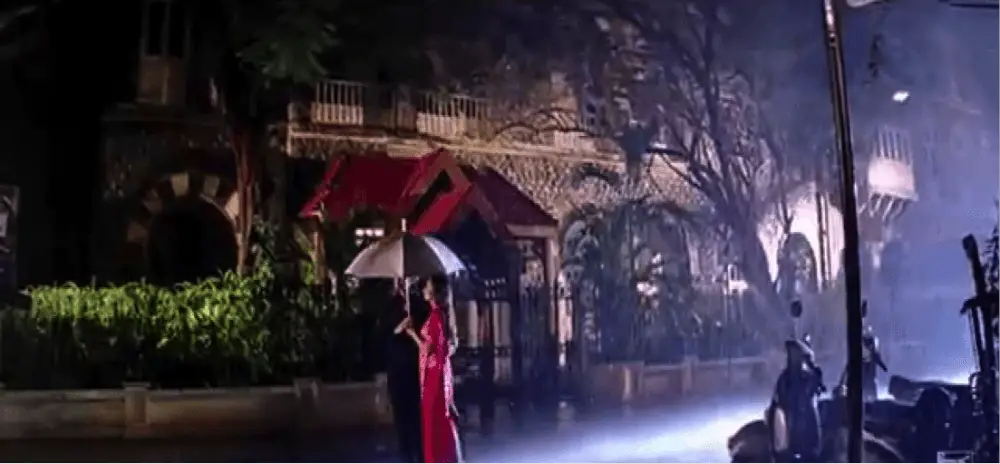 10. Barso Re Megha- Guru Movie Guru has a awful monsoon songs that have been written by Gulzar, Shreya Ghosal sings the song so melodiously that marks Aishwarya Rai dancing in the rain with a typical dress code of Gujarati attire and enjoying her character, which she is playing in the film.