The Pakistan film industry is a successful industry where there are various talented stars to entertain and keep a smile on the public's faces. The movies performed are based on real facts and are family oriented.These movies are presented so beautifully culture-wise, that it gives them immense pride and confidence in their country. In the industry, truly talented are the actresses who attract the public through their acting and their appearances in movies, which win the audience's heart. Here are 10 Pakistani actresses which make the Pakistan Drama industry famous worldwide.
1. Iman Ali Iman Ali is a Stunning actress (Pakistani) and mod >> Read More...
...
This gorgeous Pakistani actress cum model, is quite well known in the industry. She performed a supporting role in picture " Bol Click to look into! >> Read More... " which was a great hit. Her first step in her career involved working with Indian designer such as Rina Dhaka As most of the fashion freaks know, that the very >> Read More... , , Tarun Chandra Tarun Chandra has established himself in the Kanna >> Read More... , Tahitian, after which she became successful in her career as an actress and a model. She was awarded as the Best Actress for her first film "Khuda Kay Liye". She also worked for many advertising companies as a glamorous actress and model.
2. Maya Ali Maya Ali is a Pakistani actress, model and a video >> Read More...
...
Maya Ali is a young and vivacious actress of the Pakistan film industry. Apart from being a stunning actress she also a Video Jockey and a model. As a flourishing model, she got the opportunity to act in the serial "Durr-E-Shahwar" on Hussain's Hum Tv. She also worked for news channels like "Waqt News" and "Samaa Tv"as a Video Jockey. 3.
3.
...
Sajal Ali is a young Pakistani actress who has played in several dramas. She has performed in a variety of serials which include "Matana Mahi", "Meri Ladli", "Sanata", "ChupRaho", "Ahmed Habib Ki Beityan", and much more. Her most popular role was the one she played in serial "Chandani".
4. Ayesha Khan Ayesha Khan was born in a Pakistani family on the >> Read More...
...
Ayesha Khan is a television artist, a fabulous actress, and a favorite of the audiences. She has winning and beautiful eyes. She started her career in PTV in a drama called "Tum Yahi Kehna",andalso in a hit film called "Mehandi". In 2010, she was awarded with the Best Actress Award.Ever since then she has got contracts for many serials and movies. She played the protagonist in the popular film "Waar". She is not only a beautiful actress but also a wonderful person.
...
5. Ayeza Khan Ayeza Khan was born on January 15, 1991 in Karachi >> Read More...
...
Ayeza Khan, a gorgeous diva of the Pakistan drama Industry is also a stunning model.She was merely 16 years old when she was initiated as a model. She married with her love Danish Taimoor Danish Taimoor is a Pakistani model and TV actor. >> Read More... , who is a famous actor of Pakistan film, in 2014. She was given the Best Actress Trophy by Pyary Afzal. She isone of the most beautiful actresses in the industry.
6. Mawra Hocane Mawra Hussain is a Pakistani actress, VJ, and a mo >> Read More...
...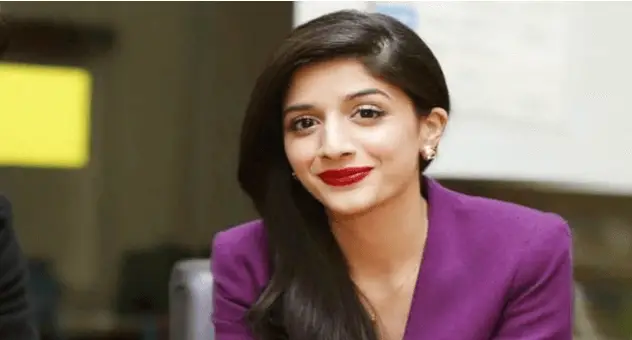 Mawra Hocane is one of the prettiest and most versatile actresses in Pakistan cinema; she has worked in Bollywood movies such as " Sanam Teri Kasam Click to look into! >> Read More... ". She first emerged as a model and then successfully worked her way into dramas. She decided to change her name Hussian to Hocane for uniqueness in the cinematic industry. She got an offer to sign a contract for two Bollywood cinematic endeavors.
7. Ainy Jaffri Ainy Jaffri Rahman, a Pakistani actress, and model >> Read More...
Ainy Jaffri is a model as well as an actress from a place called Karachi. She is a beautiful actress in the Pakistan film industry, and back in 2010 she won the Hottest Model Of The Year award. She worked in Pakistan serial ' Meri Behan Maya Story soon >> Read More... ' after which she was nominated for ARY Film Award for Best Supporting Role and Star Debut Film. Jaffri climbed her way to success through the positive response she received for the great acting she did.
8. Mehwish Hayat Mehwish Hayat is a Pakistani actress, model and si >> Read More...
Mehwish Hayat is aspunkyand beautiful heroine of the Pakistan industry and has received loads of offers in dramas. She began her work as a model for multiple advertisements, and movies like "Jawani Phir Nahi Ani" and "Insha Allah". She is a successful actress and is better known for her roles in drama thanfor modeling.
9. Sanam Baloch Sanam Baloch is a Pakistani television host, actre >> Read More...
Sanam Baloch is an attractive heroine and a TV presenter of Pakistan. She hosts several TV shows as well as different news channels. As an actress, she debuted in her serial "Dastan" in 2010. She is married to the anchor of the show 'Samaa TV.'She is not only known for her beauty but also known for her ample intelligence.
10. Mahira Khan Mahira Khan or Mahira Hafeez Khan is a Pakistani a >> Read More...
Mahira Khan, a talented, good-looking female, shifted to the United States for study in the beginning, but did not complete her degree. She started her life career as a Video Jockey, but her best was her role in the movie "Bol". She debuted in the picture" Bin Roye Click to look into! >> Read More... "andalso worked with Shah Rukh Khan Shah Rukh Khan or also known as SRK is a prominent >> Read More... in Bollywood, for the picture " Raees Click to look into! >> Read More... "asthe lead character.