Bollywood, the rich Indian film industry, is one of the most famous film industries in the world. However, not only are their celebrities known for the glamor of celebrity life, they are becoming just as famous for their business and investment exploits. They invest in the stock market, trade the forex markets and binary options. In the case of trading binary options, though, understanding the Business Model of Binary Options Brokers is important. Another big space Bollywood celebrities invest in, is the startup ecosystem.
The rapid growth of the Indian startup ecosystem in the last few years has been significant enough to attract several Bollywood celebrities. Consequently, Bollywood celebrities have been making a lot of investments in the Indian startup industry. In addition, there have also been investments towards venture capital and private equity funds to take advantage of this startup growth. Here are the top 10 Bollywood celebrities with notable startup investments:
She is famously known as one of the leading Bollywood actresses. This beautiful actress is amazing at capturing the attention of her viewers with her beautiful performances. However, beyond her acting prowess, she also takes the front seat among Bollywood actors contributing massively to the growth of Indian startups. She currently has a diversified portfolio across several startups and industries.
...
She has demonstrated a keen interest in health and wellness through her investment in Drums Food International, the parent company of the famous Greek yogurt brand— Epigamia, which focuses on providing healthy and delicious snacking options.  She has also invested in a Bengalaru-based tech startup, Bellatrix Aerospace; an electric vehicle startup, Blusmart; a digital pet care platform called supertails.com; and a learning edtech platform, FrontRow.
Famously known as a former Miss World and a global icon, she is one of the most popular Bollywood actresses and has cemented her name in the startup industry. She invested hugely in Bumble, a US-based dating and networking app. Priyanka was since then involved with Bumble as both an investor and advisor. She also invested in Hobert School, a school where students learn programming and soft skills to get a job. She also invested in Apartment List, a US-based real estate company that acts as an online marketplace for apartment listings.
...
Inspired by her love for fitness, Jacqueline invested in a Mumbai-based startup Rakyan Beverages, known for selling juices under the brand Raw Pressery. That company was the first Indian company to acquire a unique High-Pressure Processing technology to boost the shelf-life of products.
...
He is one of the most established Bollywood actors earning him the name "King of Bollywood." He has invested in Byju— an edtech platform built to revolutionize students' learning practices through their engaging online content. He also invested in Lenskart, an online eyewear retailing store.
...
This successful and beautiful actress has invested in several startups in recent years. In 2020, Sharma and her husband invested in an insurtech unicorn. In 2022, she also invested in two startups— Slurrp Farm and the Blue Tribe. The Slurp Farm is a multinational company that sells healthy snack options like superfoods, flavored cereals, and ready-to-make foods for children. She is also a brand ambassador for the startup and its subsidiaries. The Blue Tribe is a plant-based meat startup. It sells meat-alternative products such as frozen minced chicken, chicken nuggets, and keema. This company claims its products are made of peas, soybeans, and lentils.
...
Actor Kajal Aggarwal invested in a D2C ayurvedic brand, The Ayurveda Co's (TAC), during their funding round in 2022. This company sells ayurvedic products in three categories— skincare, haircare, and natural makeup. The startup has since then recorded huge revenue growth.
...
Following his outstanding acting career, Amir Khan has significantly impacted the startup scene. He invested in a furniture rental startup aimed at addressing the needs of urban dwellers— Furlenco. His investment in the company and his endorsement have contributed to the company's growth and its position as the preferred choice among the target audience.
...
Salman Khan, a Bollywood star with a huge fan following, has made his mark in the entertainment industry and is also making notable exploits in the startup industry. One of his most notable investments is his investment in Yatra.com, one of India's leading online travel companies. His investment in this company has helped it reach a wider audience and strengthened its position in the market.
9.
Akshay Kumar is a Bollywood favorite, popularly known as the Khiladi of Bollywood, for his action-packed movie scenes. He is also well known for his interest in fitness and a healthy lifestyle. Perhaps that is what inspired his investment in GOQii, a health tech startup offering fitness wearables and personalized coaching. Akshay has used this investment opportunity to spread awareness about the importance of holistic health.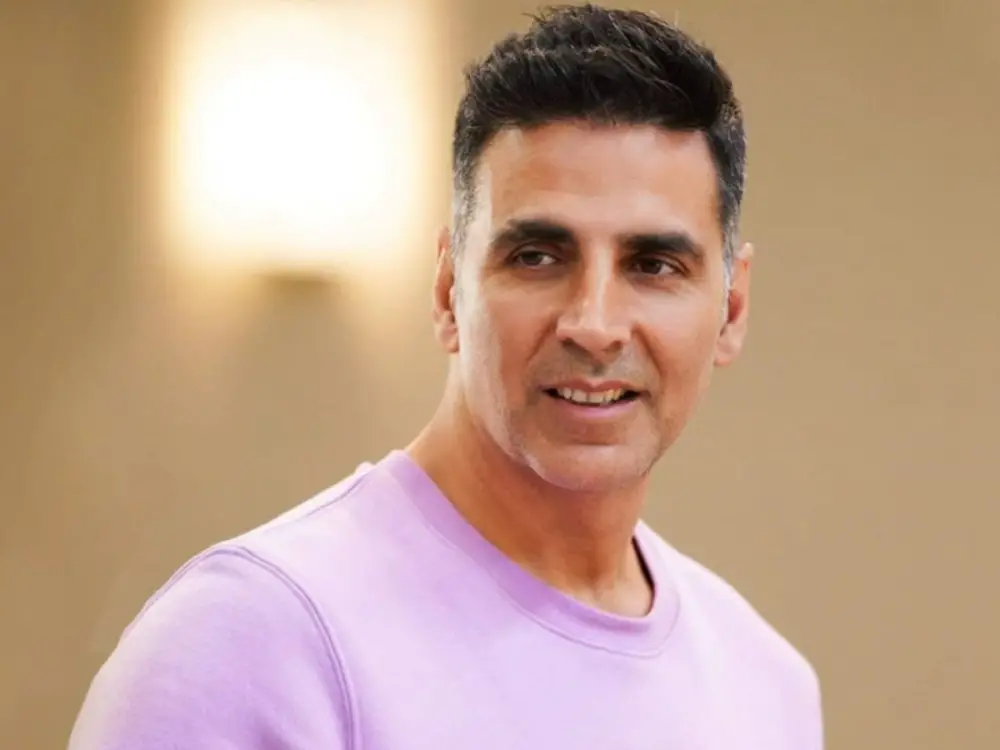 Popularly known for her amazing acting skills, Sonam has broadened her interest in the entertainment industry. She has recently invested in Phonographic Performance Ltd (PPL), a licensing agency that manages music copyrights. This investment reflects her love for art and will protect the rights of music creators.