Not all but some people can pull off a white tee and denim. Let's see who!
The Bollywood diva has managed to pull off a white gap tee with denim shorts, making it look simple and casual with a cup of coffee. The actress didn't use any accessory to complete the look but substituted it with black nail paint and a blue ring. She is confident, and that's what makes her stand out.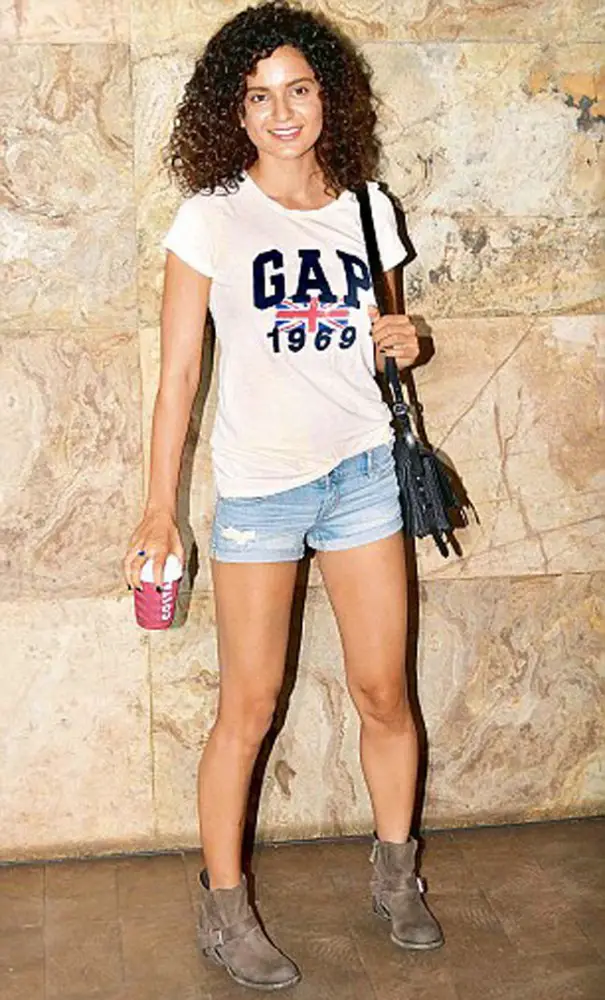 She has made her look stand out with a white top paired with blue denim and white sneakers. She looked absolutely gorgeous. 
3. Katrina Kaif
She is a person who goes more for comfort rather than looks. Even then she looks casual and nice in her outfit. She has paired a comfortable white tee with denim and sneakers. 
She has managed to make her outfit look good with a sleeveless top and matched them with flats. The same could be worn with high heels to make it formal. She accessorized it with a bag.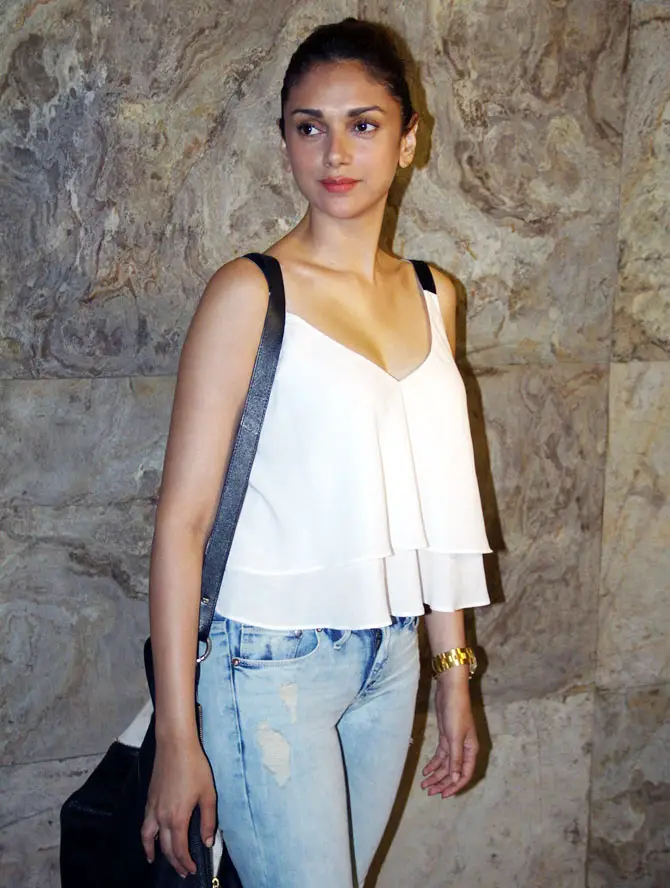 She has matched a tank top with pink denim. She has used no accessories to match her outfit. It looks like she is carefree and very comfortable. 
6. Alia Bhatt
She has worn her white tank top and denim with black boots that go very well with the outfit and kept her hair loose to give a casual look.
She is one person who looks like a Rockstar in this outfit. She has worn a white tee with skinny jeans, and had her hair tied up in a pony. 
She kept her look simple with a distressed pair of jeans with a simple white tee. She looked stunning in this outfit.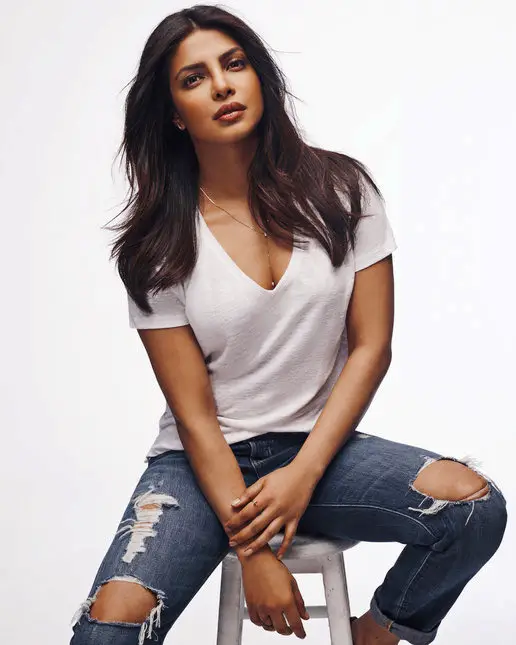 This outfit could have been accessorized with a colorful bag or more colorful accessories, but Anushka kept it simple. She looks casual and comfortable.
10. Shraddha Kapoor
Shraddha Kapoor went all effortless in this look. She wore a white off shoulder top and paired it with denim and a choker. It looked casual and nice during the promotion of her film.