Trying to be very selective might land you in trouble and might want to make you regret your decision to turn a golden opportunity. True for our Bollywood industry. Many actors have turned down legendary roles and have regretted their decision later. The Following are ten such Actors who have turned down legendary roles that could've been a milestone for their career.
1. Hrithik Roshan Hrithik Roshan with his unimaginable dance moves i >> Read More... turned down Swades
...
Swades could have added another star to our very favorite Hrithik Roshan. The movie has a powerful message. Hrithik was pretty caught up with other projects; hence he had to say No to Swades and the role was offered to Shah Rukh Khan Shah Rukh Khan or also known as SRK is a prominent >> Read More... , which he readily accepted.
2. turned down Dilwale Dulhaniya Le Jayenge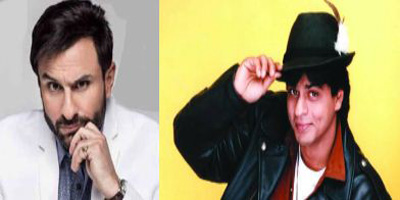 ...
Yes, you read that right. Saif Ali Khan rejected the legendary blockbuster movie Dilwale Dulhaniya Le Jayenge. Had he not rejected the movie, it would've been a gem of a role for him. The role of Raj is loved by everyone, even until today. There are few theatres that screen this beautiful movie; before the pandemic, it was screened in a few theatres to date.
3. Kareena Kapoor Khan Kareena Kapoor is a super hit actress working in I >> Read More... turned down the role of Nandini in Hum Dil De Chuke Sanam
...
Aishwarya Rai Bachchan Aishwarya Rai Bachchan is a popular Indian actress >> Read More... played the role of Nandini in Hum Dil De Chuke Sanam. Had it not been for her, Kareena Kapoor was offered the same role, but she turned it down. It would've made a lot of difference in her career.
4. Danny Denzongpa For Danny Denzongpa the voyage to the glittering w >> Read More... turned down the iconic role of Gabbar in Sholay
Who doesn't know the very mean Gabbar from Sholay? The role played by Amjad Khan, was first initially offered to Danny Denzongpa, but he was running short of dates, so couldn't schedule his shooting. Hence, the role of Gabbar fell into Amjad Khan's bag. It was one of the most iconic roles of all time.
5. Shah Rukh Khan said No to Munna Bhai MBBS
Everyone loves how beautifully Sanjay Dutt July 29, 1959, was the day when the two legends of >> Read More... played the role of Munna Bhai. But did you know it was offered to the King Khan of Bollywood? Yes, Shah Rukh Khan was approached to portray the role of Munna Bhai in Munna Bhai MBBS, but he rejected the offer. Shah Rukh Khan had reportedly said that nobody could've played it better than Sanjay Dutt. Okay, we get it but, imagine King Khan as Munna Bhai!
6. Shatrughan Sinha Shatrughan sinha is a well known name of the Hindi >> Read More... rejected the offer of playing Jai in Sholay
The character Jai in Sholay is one of the most important roles of the movie. It was offered to Shatrughan Sinha, the Khaamosh guy, but he rejected it. Well, we aren't complaining. did absolute justice to the role.
7. Salman Khan Salman Khan is a very famous Indian actor and a pr >> Read More... rejected Chak De India
We love Salman Khan as Mr. Dabangg of Bollywood. But we haven't imagined if he could ever play the role of a trainer, coach. Shah Rukh Khan's role as Kabir in Chak De India is considered as one of the finest performances of the actor.
8. turned down Barfi
Katrina Kaif turned down Barfi, and the role of Shruti Ghosh was offered to Ileana De Cruz. It turned out that the role made Ileana mark her presence in Bollywood manifold.
9. Aamir Khan Aamir Khan or Mohammed Aamir Hussain Khan is Bolly >> Read More... refused to play the role, Rahul Mehra in Darr
Aamir Khan, our very own Mr. Perfectionist of Bollywood, turned down the role of Rahul Mehra in Darr because he had second thoughts regarding the villainous character. He said he could not portray himself as a villain on-screen. The rest is history. We love how baddie of a character, Rahul Mehra was played by Shah Rukh Khan. Thank you Aamir, sir.
10. Ajay Devgan Ajay Devgn is an Indian film actor. He is perhaps >> Read More... rejected Karan Arjun Click to look into! >> Read More...
Ajay Devgan turned down Karan Arjun because of date issues. He was offered the role of Arjun in Karan Arjun. Well, we don't mind that you rejected that role.