1. ' Drishyam Click to look into! >> Read More... '
The best thriller-crime movie in Malayalam. It was a record breaker when it was released back in 2013. ' Mohanlal Mohan Lal is the Super Star of the Malayalam film >> Read More... ' acted the main character in this role, and Jeethu Joseph Jeethu Joseph is a Malayalam film screenwriter and >> Read More... brought the audience a suspense crime thriller.
...
2. ' Jagratha Jagratha is a Malayalam TV serial. Jagratha is a s >> Read More... '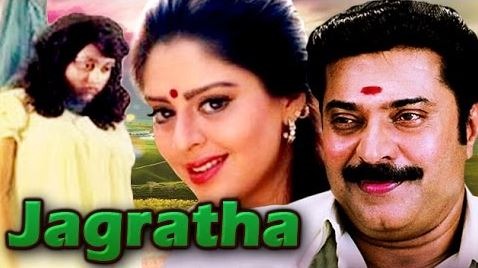 It is the film that started the detective genre in Malayalam. Many films were there before Jagratha, but none of them reflected a value that was bestowed upon this ' Mammootty Muhammed Kutty Ismail Paniparambil is the original >> Read More... ' starred detective film. It was just the beginning of a wonderful film series in Malayalam movie history.
...
3. Oru CBI Diary Kurippu
...
The second CBI film in the detective series was a hit once again. Released in 1988, the Mammootty starred film was another hit after the hit film Jagratha, which was the first movie in this series.
4. ' Munnariyippu Click to look into! >> Read More... '
...
Munnariyippu is not a complete detective film, but it is shown in the viewpoint of a detective journalist. The film was a complete suspense thriller which kept audiences in needlepoint.
5. Chinthamani Kolacase
...
This film was based on the crime that happened in Kerala. The film was released in 2006 and questioned the judicial viewpoints and decisions on a murder case. Superstar ' Suresh Gopi Malayali by birth, Suresh Gopinath, also known as >> Read More... ' played the protagonist in this movie.
...
6. Sethurama Iyer CBI
...
The third installment of Mammootty's legendary character Sethurama Iyer brings forth suspense-packed detective movie. Released in 2004, this movie was directed by Madhu. But the movie lacked the same fan support it had when it was a record breaker during the early 90's.
7. Nadiya Kollappetta Rathri
Another Suresh Gopi film, "Nadiya Kollpetta Rathri" consists of not one, but three murder mysteries. The movie was directed by Madhu and released in 2007. Even though the film was a suspense-packed one, the film wasn't a success at the box office.
8. Mumbai Police Click to look into! >> Read More...
The film that changed the whole concept of a traditional Malayalam detective movie. This movie will be considered as a game changer in the history of Malayalam cinema. Prithviraj Sukumaran Prithviraj Sukumaran is one among the bubbly actor >> Read More... , along with ' Jayasurya Jayasurya is a versatile actor who hailed from Ker >> Read More... ' and ' Rahman Rahman also known as Rashin Rahman, is a famous So >> Read More... ', played the crucial roles in this film. The movie features a Police officer who lost his memories after an accident and his investigation to unveil the mysteries of his friend's murder.
9. Memories
Another Prithviraj starring hit of the 2013's. Directed by Jeethu Joseph, the film talks about an alcoholic police officer and his investigation to catch a serial killer. The movie, on each passing second, will keep you on a needle point. The film was a surprise package at the box office becoming a big hit later. Both, Mumbai Police, and Memories changed the fate of Prithviraj as an actor in Malayalam movie industry.
10. 7th Day
Yet another Prithviraj crime thriller. 7th Day, was another one of those movies that will keep you biting your nails. The movie was released in 2014 and talks about a police officer, who is helping a group of teenagers to find their lost friend. The movie is directed by Shyam Dhar Bio coming soon... >> Read More... .