India is a diversified nation, and as a result, it has a wide variety of musical interests and admirers of all kinds. Additionally, 216 million music lovers in India utilise a variety of streaming services, including Gaana, Spotify, YouTube, YouTube Music, Hungama, etc. Is it not wonderful? Here is the list of the Top 10 singers in Bollywood.
How can we construct a list of singers without including Arijit Singh's name? He is most well-known among vocalists for maintaining an appealing level of simplicity in his personal life. In addition to his contributions to Hindi films, Arijit Singh also contributed to Bengali films and solo singles in Bengali, which is his home tongue. In addition, he has six Filmfare awards and other distinguished honours to his credit.
...
Jubin Nautiyal, a highly endearing vocalist today, has taken on the role of many children's voices. Jubin Nautiyal quickly rose to stardom. He has, however, put forth just as much effort as other vocalists. Therefore, it is inappropriate to omit Jubin Nautiyal from our list of the top 10 vocalists in India. The demand for and popularity of his songs amply supports our claim. We all admire Jubin Nautiyal's incredible vocal prowess, but few people know that he is also a lyricist and music director.
3. Kuman Sanu
One of the most well-known vocalists in Bollywood, Kuman Sanu is respected for his work in the music business. With a total of 28 songs sung, Kumar Sanu Having chaired over 17,000 songs in the last 27 ye >> Read More... holds the Guinness Book of World Records for the most songs performed in a single day. The first honour that Kumar Sanu won was the Filmfare Award for Best Male Playback Singer.
...
One of the top 10 singers in India is Mohit Chauhan. He is a playback singer from India who is well known for his songs in Hindi movies. Mohit Chauhan has gained notoriety through time and is now well-known for his work on the films Barfi, Once Upon a Time in Mumbai, Rockstar, and many more.
...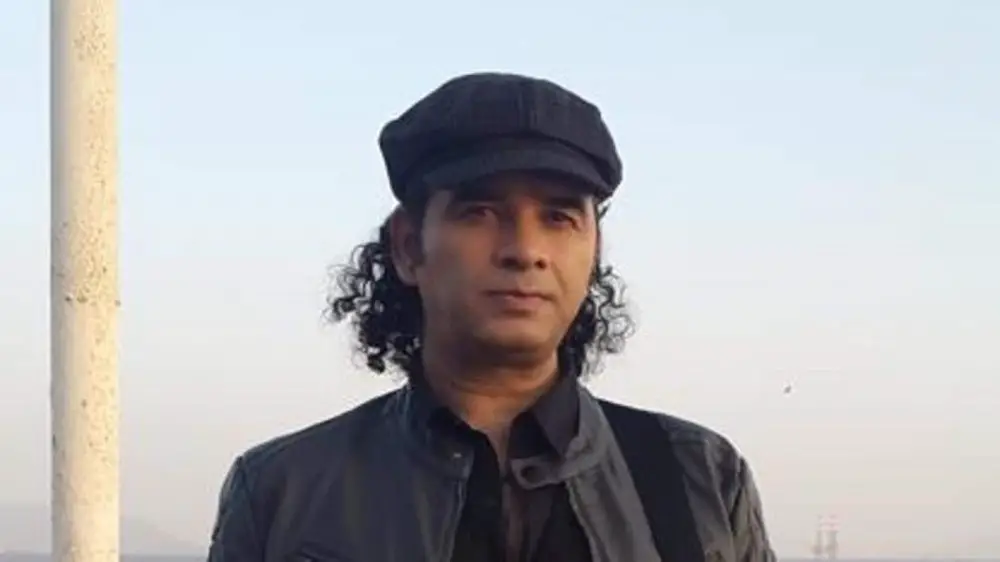 Sonu Nigam is still recognised as one of the finest vocalists today despite being widely regarded as one of the best musicians of his period. Sonu Nigam excelled as a playback vocalist in films and records at a very young age, and he is also a skilled player of a variety of genres. More than ten different languages, he has performed more than 2000 songs (in Hindi and Punjabi).
...
One of the legends who avoids reality television and doesn't participate in any social media platforms is Krishnakumar Kunnath. The finest vocalist of all time is an Indian named Krishnakumar Kunnath, known as KK. He has performed several sorrowful and love songs, which have become quite well-known and have made him renowned. Kumaraswamy Krishna Emraan Hashmi, a known Indian actor, enjoyed great success in all of the films in which KK sang, including Awarapan, Jannat, and Tum Mile Click to look into! >> Read More... .
...
One of India's top 10 vocalists, notably in Bollywood, is Javed Ali. His music, his performances, and the popularity of his songs in movies all attest to his fame. Javed Ali debuted in the music business in 2000, but his song Ek Din Teri Raahon Mein helped him achieve fame. This song's music was composed by Pritam Chakraborty When it comes to Bollywood music, Pritam Chakrabor >> Read More... and appeared in the film Naqaab. The next year, in 2008, his song Jashn-e-Bahara from the motion picture Jodha Akbar Jodha Akbar is a very popular epic historical tele >> Read More... was released.
...
One of the most well-known female vocalists in India is Monali Thakur. She provided the voice for the known tune, "Ye Moh Moh Ke Dhaage," from the critically acclaimed and award-winning movie "Dum Laga Ke Haisha." One of Monali Thakur's most well-known songs is "Sawar Loon," for which she won the Filmfare Award for Best Female Playback Singer.
...
9. Palak Mucchal
Palak Mucchal made her Bollywood debut in 2011. When Palak decided to participate in charity events to raise money for impoverished kids, her singing career officially began. She recognised for her humanitarian efforts by being included in the Limca Book of Records and the Guinness Book of World Records for using her voice to raise millions of rupees for others. Palak sang several super hit songs in the film including "Aashiqui 2," " Ek Tha Tiger Click to look into! >> Read More... ," and "Bahubali The Beginning."
Neha Kakkar debuted as a playback singer in Bollywood with the movie Meerabai Not Out Click to look into! >> Read More... . She became well-known after Cocktail's dance hit "Second Hand Jawaani" was released. Followed by other popular party songs including Yaariyan's "Sunny Sunny" and Queen's "London Thumakda." Along with playback singing, Kakkar has appeared in several music videos and judged many reality competitions, including "Indian Idol."