The bitter and beautiful relationship lies in the Bollywood industry is nothing but between Celebrities and media. Some Celebrities handle it calmly and patiently but some lose their temper. Let's have a look at the list of some Bollywood actors who are always involved in the controversies of the media.
1. SALMAN KHAN
...
Salman Khan Salman Khan is a very famous Indian actor and a pr >> Read More... is a well-known and talented actor, famously known for his short-tempered behavior. He is often in the spotlight for fighting with the media and dislikes confronting the media, and doesn't want to reply to their questions, and it looks like he found it ridiculous. He loses his cool whenever a journalist provoked him. Most of the time, Salman left the conference to the unpleasant behavior of journalists. He rarely wants to face the media until the promotional events of his new movies. He is humble, helping in nature, but whenever it comes to his anger, he loses his control quickly.
2. AKSHAY KUMAR
...
is a well-known actor known for his straightforward replies. He is always in the Limelight whenever it comes to the debate between him and the media. He believes that the relation between celebrities and the media is like; a husband and wife, a little conflict can happen.
3. SHAH RUKH KHAN
...
Shah Rukh Khan Shah Rukh Khan or also known as SRK is a prominent >> Read More... is the king of Bollywood, but he never escaped from the storm of media questions. He faced a little conflict between him and the media. Once, the Mumbai Cricket Association complained about the FIR against co-owner of Kolkata Knight Riders, Shahrukh Khan, for bad behavior at Wankhede Stadium. They tried to ban him from entering the Wankhede Stadium. Several controversies happened between Shah Rukh Khan and the media.
4. RANDEEP HOODA
...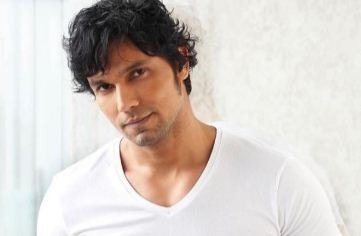 Randeep Hooda The strong macho image of Randeep Hooda graces the >> Read More... appeared in any conference or facing media when his movies were going to be released. He tried to stay away from the media and their questions. Once he refused to answer their questions, He said, " I am ignoring your question, then why are you asking it again and again" and the media gets offended by his behavior, so the relation is bitter between them.
...
5. SANJAY DUTT
...
Sanjay Dutt July 29, 1959, was the day when the two legends of >> Read More... , the great actor in the Bollywood industry, famously known for his anger behavior and tried, again and again, to stay away from the things which make him angry, but the media are everywhere. Many controversies happened between him and the media, even though it became the worst fight between them.
6. RANBIR KAPOOR
...
Ranbir Kapoor Ranbir Kapoor is a noted Indian film actor. He was >> Read More... is an introverted person; he doesn't want to express his feelings in front of the media. That's why the circumstances don't get handled patiently; he seems not eager to give the justifications to the media that build up the conflicts. He believes that you shouldn't express your private life in front of professionalism; it creates a cold war between them. Ranbir was barely confronted with the media whenever he promoted his movies.
7. NANA PATEKAR
Nana Patekar Nana Patekar is a popular Indian actor who was bor >> Read More... is the outstanding actor famously known for his one-liners. He released many super hit movies like Prahar, Angar, Krantiveer, etc. Whenever any controversies occurred, he dealt with every circumstance patiently in the garb of his one-liner. Occasionally he fled away from the media bombardment. This actor proved that you could skillfully avoid somebody by your short and considerable statements.
8. JOHN ABRAHAM
John Abraham Like some of our sexy stars, John Abraham has had >> Read More... is one of the outstanding actors of all time, he is a shy person, and believes that it's ok not to share everything on social media platforms. Once, he attended a book launch event where he asked questions regarding production and the budget, but he refused to answer and gave a cold shoulder. The bitter relationship between John and the media continues.
9. ARJUN KAPOOR
Arjun Kapoor Arjun Kapoor is a Bollywood star. He was born on 2 >> Read More... is a fun-loving actor and handles everything calmly and patiently. But when it comes to the media everyone loses their temper. Once Arjun Kapoor returns from the theatre when paparazzi begin to click his pictures, some of his fans come around and try to take selfies. The media made fun of his fans, which made him angry, and he lashed out at them.
10. HRITHIK ROSHAN
Hrithik Roshan Hrithik Roshan with his unimaginable dance moves i >> Read More... is one of the biggest actors in Bollywood. He famously cherished for his dance moves and acting mastery. Despite these facts, and didn't run off from the annoyance of the media. Once, for the success of his upcoming movie kites, he visited the temple in Shirdi. Paparazzi followed him and began to click pictures and videos of him. After the refusal, they continued to do that. Hrithik lost his temper when they reached into the temple and pushed one cameraman.