1) Ek Duje Ke Vaste
This serial started in the month of February 2016 and it is aired every week from Monday to Friday on Sony TV. The actress, Nikita Dutta Nikita Dutta got immensely celebrated for her role >> Read More... , plays the lead female role while actor Namik Paul Born and brought up in Dehradun, Uttarakhand, Nami >> Read More... plays the lead male role. There are other actors in the serial like Madan Joshi Madan Joshi is a veteran Indian actor, writer, dir >> Read More... , Avtar Gill Avtar Gill is an Indian Television and film actor. >> Read More... , and Satyajit Sharma Satyajit Sharma, the Balika Vadhu fame is a popula >> Read More... playing different roles in this serial. The serial is filled with drama and romance.
2) Kuch Rang Pyar ke Aise Bhi
It started in the month of February 2016. It has received very positive responses from the public till now. The leads are Shaheer Sheikh From playing the teenage heartthrob, Veer Mehra in >> Read More... , Supriya Pilgaonkar Supriya Pilgaonkar is best known as Supriya in the >> Read More... , and Erica Fernandes Erica Fernandes, an Indian actress who moved from >> Read More... . This serial is a remake of one of the Tamil serials and is full of fiction, drama, and romance. Alpesh Dhakan Alpesh Dhakan is a popular Indian actor for televi >> Read More... , Mushtaq Khan Mushtaq is a well known person in the Indian telev >> Read More... , Roop Durgapal Roop Durgapal, an Indian television actress, aged >> Read More... , Chestha Bhagat Chesta Bhagat is an Indian television actress who >> Read More... are also playing roles in the serial. It is the story of a successful businessman and a middle-class Bengali girl who is a nutritionist.
3) CID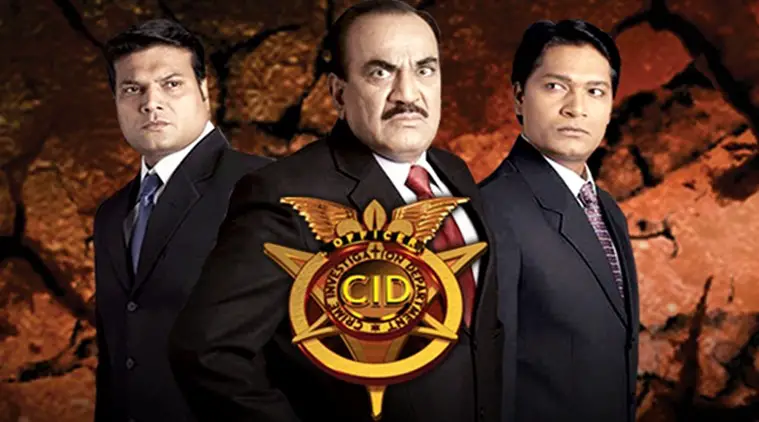 This serial is full of drama, fiction, and comedy. It is a crime serial in which high profile cases are solved with the help of forensic experts. It started in the year 1997 and is continued since then. It is the longest running serial on Sony TV. It has Shivaji Satam Shivaji Satam is a famous Hindi and Marathi film >> Read More... as ACP Pradyuman, Dayanand Shetty Dayanand Chandrashekhar Shetty is an Indian model, >> Read More... and Aditya Srivastava Known for playing the part of Inspector Abhijeet, >> Read More... play the roles of two senior inspectors. Other actors include Hrishikesh Pandey Hrishikesh Pandey is the name of a reserved, quiet >> Read More... , B.P Singh, and Tanya Abrol Tanya Abrol is a popular and upcoming actress who >> Read More... etc.
4) Crime Patrol
It is a reality show that shows real cases that are happening in and around the country.  It is one of the longest running reality crime shows that is aired on Sony TV. It has an impact on real life too as we come to know what all is happening in and around us. It is hosted by Anoop Soni. Its first episode was aired in the year 2003.
5) Adaalat 2
It is the second season of the show Adaalat that was aired earlier in the year 2010. The second season started this year. It is a courtroom drama that shows how an advocate solves the cases and provides justice to innocent ones. It has Ronit Roy Ronit Roy (Ronit Bose Roy) was born on 11th Octobe >> Read More... in the lead role as Advocate K.D Pathak.
6) Parvarish 2
It is the second season of the serial Parvarish that was aired in the year 2011.It is a story of two different families whose lifestyles, thought processes, everything is different and it shows what impact parent's thinking and upbringing has on the child's mind. The actors like Sandeep Baswana Sandeep Baswana was born on May 6, 1978. He is an >> Read More... , Sangita Ghosh Sangita Ghosh rose to fame with her role in the po >> Read More... , Anuj Pandit Sharma Anuj Pandit Sharma is an India born actor who star >> Read More... and others play main roles in this serial.
7) The Kapil Sharma Kapil Sharma was born in a small town of Amritsa >> Read More... Show
This is a comedy show which started in April 2016. In this show, various actors come to promote their movies and Navjot Singh Sidhu Navjot Singh Sidhu was born on October 20, 1963 in >> Read More... is the one who plays a role of the permanent guest. Apart from him, Kapil Sharma himself is the one who hosts the show. To support him Ali Asgar Ali Asgar or Ali Azgar is known for his character >> Read More... , Sunil Grover Sunil Grover is a stand-up comedian and a talented >> Read More... , Sumona Chakravarti Sumona Chakravarti is an actress and a model born >> Read More... and others can also be seen in the serial. It has gained a positive response from the public.
8) Man Mein Vishwas Hai
This is a mythological serial which is based on real life incidents about people's faith in God. It shows events that of people's life which they call a miracle. Season one was hosted by Nitish Bharadwaj Nitish Bharadwaj is an accomplished Indian actor, >> Read More... and Season 2 is hosted by Shakti Arora Shakti Arora (born May 16,1986) is an Indian telev >> Read More... .
9) Suryaputra Karn 'Suryaputra Karn' is currently being shown on Sony >> Read More...
It is a historical drama based serial which is aired on Sony TV, every Monday to Friday. It shows Mahabharata episodes and the events that happened in the life of Karn - the son of Kunti. It has many actors like Gautam Rode Gautam Rode is an Indian actor who predominantly a >> Read More... , Saurabh Pandey Saurav Pandey is a popular name in the Indian Tele >> Read More... , and others.
10) Sankatmochan Mahabali Hanuman Sankat Mochan Mahabali Hanuman is the mythological >> Read More...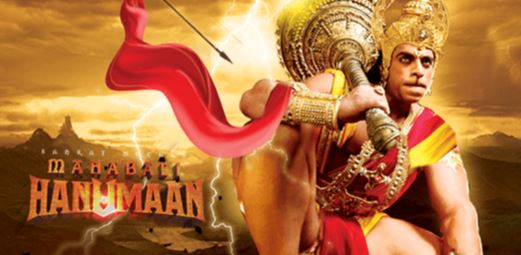 It is a serial that shows viewpoints of Lord Hanuman of Lord Krishna. So if we watch the serial, we would look at it from the spiritual point. The actors we can see in the serial are Ishant Bhanushali Ishant Bhanushali is a child actor, who is playing >> Read More... , Aarit Gupta, Amit Mehra Bio coming soon... >> Read More... and others. We can watch this serial in Tamil, Telugu, and Malayalam languages too.