Bollywood is one place where every star has been in some or the other kind of scandal. Bollywood is famous for the sensational scandals that happen throughout the year. Hogging the limelight is one of the positive points of scandals. If the career graph is going for you than indulge in a new controversy and your face will be flashed on every new channel for the next two days until another controversy. After all, any publicity is good publicity. Here are our top picks in scandals in Bollywood from all time.
1. AIB
...
All India Bakchod Knockout was a roast comedy show which featured Ranveer Singh Ranveer Singh Bhavnani is an Indian movie actor wh >> Read More... and Arjun Kapoor Arjun Kapoor is a Bollywood star. He was born on 2 >> Read More... . The show was uploaded on Youtube and went viral. But the show also generated a lot of controversy for the abusive content. An F.I.R was again launched for the entire cast that appeared on the show. The show received a lot of positive comments from the audience.
2. and Twinkle Khanna Twinkle Khanna made herdebut in Indian film indust >> Read More...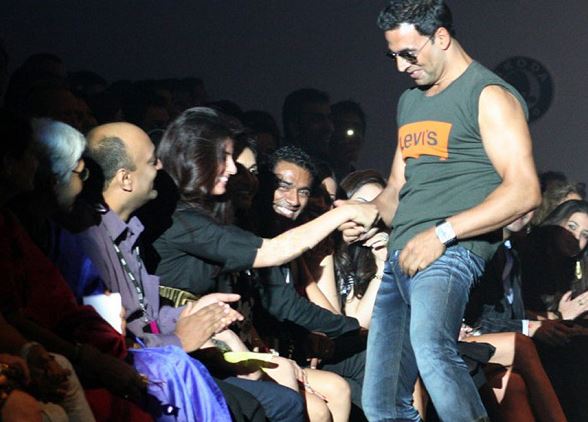 ...
While on a ramp show, the actor was promoting a jeans brand. He was walking the ramp in his jeans and t-shirt. He came up to her wife, and she unbuttoned him in front of everyone. A lot of hype was generated by the petty act. An F.I.R was also registered in the name of Twinkle Khanna.
3. Ranbir Kapoor Ranbir Kapoor is a noted Indian film actor. He was >> Read More...
...
While he was dating , they both were secretly vacationing together, and a cameraman tried to take some pictures. Offended by the act Ranbir tried to snatch the camera and yelled at the person. The news got out and was one of the biggest controversies as everyone wanted to know if the two stars were dating or not.
4. Pooja Bedi Born in the year 1970, Pooja Bedi is a former Hind >> Read More...
...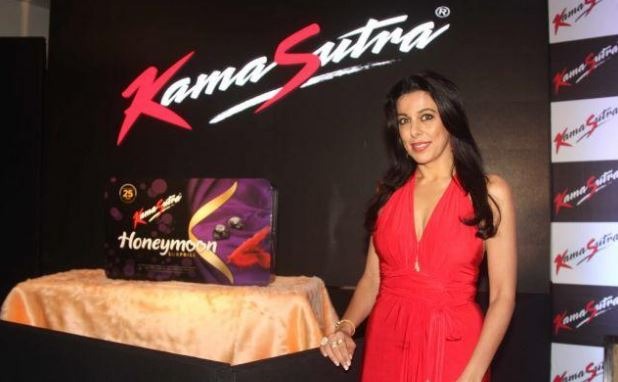 Pooja Bedi is one actress who never shies away from anything and courageously calls a spade a spade. She featured erotically in a Kama Sutra advertisement. She was topless in the shower, and later her co-star joined her. She created a lot of controversies with her act.
...
5. Mamta Kulkarni Controversies shrouded Mamta Kulkarni during her t >> Read More...
...
Thesex siren of Bollywood, posed topless with her arms crossed over in an unbuttoned jeans on the cover of Stardust. She created headlines and became an overnight star.
6. Pooja Bhatt This chubby star of Bollywood had a different styl >> Read More...
...
She posed for a magazine cover with just paint covering her body. She imitated the Hollywood actress, Demi Moore From utmost paid actress to social rights activist >> Read More... . She lasted at the top of the list of controversies for quite a long time. She is one of the boldest actresses in Bollywood.
7. ' Mandakini Mandakini was born as Yasmin Joseph on July 30, 19 >> Read More... '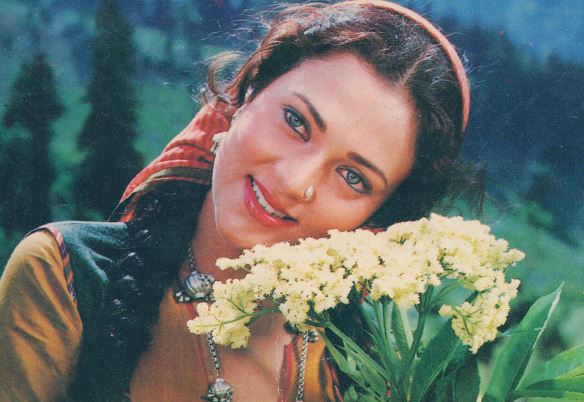 The actress filmed a scene for the movie "Ram Teri Ganga Mali" in which she was bathing under a waterfall in a skimpy white sari clinging to every curve on her body. She left nothing to the imagination and gave Hindi Cinema one of the boldest scenes.
8. Sabiha
She made her debut with Rajesh Khanna Born as Jatin Khanna on 29th December 1942, the ch >> Read More... in the movie Anokha Rishta. She accused the actor of sexual harassment during the shooting of the film. The controversy generated a lot of heat and is still amongst the top most scandals in Bollywood.
9. Shiney Ahuja Shiney Ahuja was born on May 15, 1975, to Suraj Pr >> Read More...
Shiney Ahuja was accused of raping his household maid. The case was in court for a long period. The scandal lasted for a really long time in Bollywood and is still most talked about.
10. Aamir Khan Aamir Khan or Mohammed Aamir Hussain Khan is Bolly >> Read More...
British Journalist, Jessica revealed in the media that she has a love-child with Mr. Perfectionist. She also said that they fell in love during the filming of the movie Ghulam and Aamir Khan asked her to abort the child. The news created a lot of controversy in the stars life.