The greatest love stories are the ones with the tragic ends. Bollywood is a fan of love stories, and thus they always try to make a movie with a tragic climax because that stays in the hearts of the audience. There are many moves in which the lovers die to protect their sacred love from the cruelty in the world. Due to epic endings these movies hit a chord in the audience's heart.
1. Bajirao Mastani Click to look into! >> Read More... -
...
The love story of a courageous warrior with his second wife, that is above religion and rule. The warrior who fought with everyone to increase his rule on the land loses his battle when it comes to family and accepts his defeat. In the end, both of them die as they don't want to live without each other.
2. ' Mirzya Click to look into! >> Read More... '-
...
Two lovers from a young age who are estranged from each other are destined to meet again but in different circumstances. The movie is directed with a different angle keeping two stories both facing the tragic end.
3. Goliyon Ki Rasleela Ram Leela-
...
Another movie from the famous on and off-screen Jodi, Ranveer Singh Ranveer Singh Bhavnani is an Indian movie actor wh >> Read More... and Deepika Padukone Deepika Padukone is an Indian actress and model. S >> Read More... . They always sizzle the screen with their steaming chemistry. In this movie also their characters suffered the same fate in the end.
4. ' Kites Click to look into! >> Read More... '-
...
The love story beyond bounds proves that love has no language when these two fall in love beside every force who are against them. In the climax, they gave up in front of their destiny and decide to leave the Earth to meet in heaven.
...
5. ' Ishaqzaade Click to look into! >> Read More... '-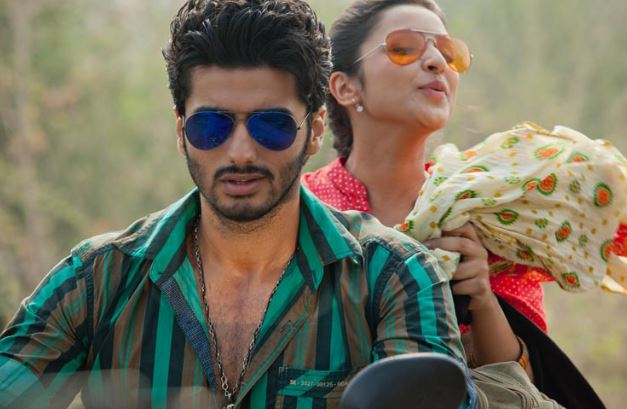 ...
The movie based on one of the most highlighted social topic, Honour Killing. Two lovers from the political backgrounds whose families can never make peace with each other.
6. ' Gangster Click to look into! >> Read More... '-
...
This is what happens when you fall in love with a most-wanted gangster. The movie beautifully depicts the life of a gangster, who wants to reform but the life is unfair, and ultimately the two decides to see each other in paradise.
7. Hamari Adhuri Kahani Click to look into! >> Read More... -
Another movie which depicts that love is beyond time. Two most different people fell in love but cannot stay with each other. After the tragic demise of one of them also brings the other to die at the same place.
8. ' Rockstar Click to look into! >> Read More... '-
Two people who realized they were in love when one of them is hitched to someone else. But the life has other plans for them, as they meet again but only to get separated again and this time forever.
9. Tere Naam-
The movie revolves around the dark side of love of one man who falls in love and loses his mind and then ends up in the mental asylum. When he leaves the asylum to meet his love, she has committed suicide. Such is this tale of love that you will be forced to shed tears for the characters.
10. ' Jannat Jannat is an Indian family Hindi serial, which tel >> Read More... '-
The movie shows the world of betting and its downside. The guy who is perfectly cut out for this world, but until he falls in love with a charismatic girl and course of his life changes. In the end, he dies highlighting the bitter truth of the dark world.