Arijit Singh Most famous for his songs in Aashiqui 2, Arijit Si >> Read More... is a talented Indian music artist, singer, composer; he frequently sings in Hindi and Bengali. Arijit is a versatile singer in Indian cinema. He has been a marvelous, melodious and soulful singer. His voice describes a wonderful and blissfully vocal, which has created an applaud and praise in emotion and romantic style, he is loved by millions of fans which defines him as a soulful voice of Bollywood.
1. Main Tera Boyfriend- Raabta
...
Main Tera Boyfriend is a cinematic song from Raabta, Kirti Sanon, and Sushant Singh Rajput Sushant Singh Rajput is one of the famous Indian t >> Read More... are the stars acting in this movie. The singing artists Neha Kakkar Neha Kakkar is a prominent Indian comedian and pla >> Read More... and Arijit Singh have beengreat vocalistswho have given a new shape to the song. It has a hip-hop music which has been a dance number in 2017. Sourav Roy Bio coming soon... >> Read More... has been great in programming the music and penned by Kumar.
2. Alvida- Rangoon
...
Alvida from the movie Ragoon, released on Valentine's Day, which was composed by Vishal Dadlani Vishal Dadlani mostly known by duo name Vishal She >> Read More... and singing was done from a soulful singer Arijit Singh, which showcases the heart-breaking moments of the protagonist. Lyrics noted by Gulzar, which explains interesting facts of the love triangle between Shahid Kapoor Shahid Kapoor also identifies as the name Shahid K >> Read More... and Kangana Kaut in the film.
3. Ullu Ka Pattha -Jagga Jasoos
...
The first track in the movie Jagga Jasoos is Ullu Ka Pattha, covered by Nikita Gandhi Nikita fell in love with Chennai. While pursuing d >> Read More... and Arijit Singh, lyrics are by Amitabh Bhattacharya Amitabh Bhattacharya is a popular Bollywood singer >> Read More... and Pritam has given the music. It is a blockbuster as the song stars Ranbir Kapoor Ranbir Kapoor is a noted Indian film actor. He was >> Read More... and
4. Enna Sona- Ok Jannu
...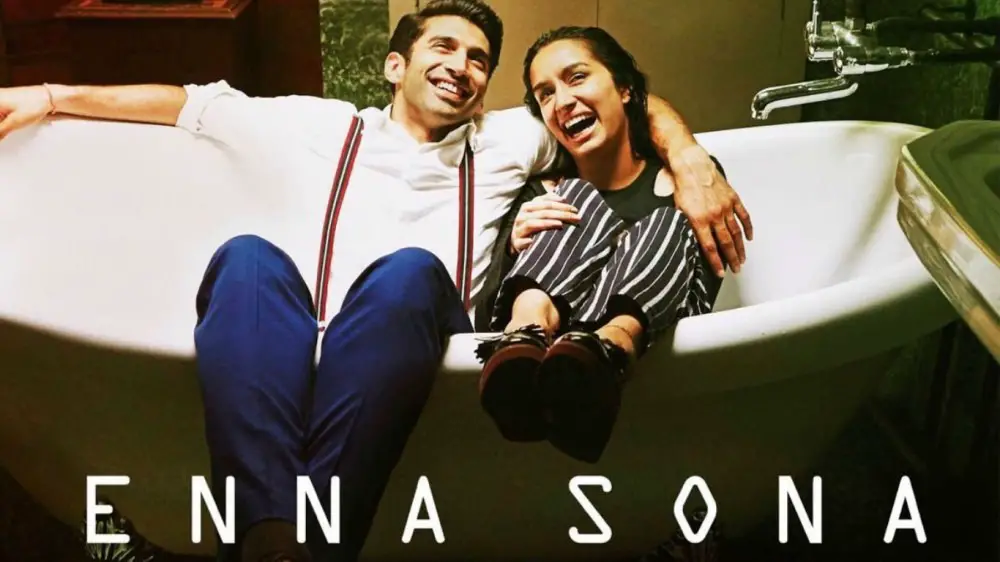 Ok Jannu film song Enna Sonna is vocalized by Arijit Singh, composed by A.R Rahman and written lyrics of Gulzar. Enna Sonna has a brilliant number, which has an emotion appeal, which gets connected to the song. Aditya and Shraddha engaged with good chemistry cherished a wonderful moment.
...
5. Roke Na Ruke- Badrinath Ki Dhulhania
...
Dharma Film Production has represented Roke Na Ruke music video on Valentine's Day from the picture Badrinath Ki Dhulhania featuring Varun Dhavan and Aliya Bhatt. The singer Arijit Singh has won everyone's heart not only in his songs of Badrinath Ki Dhulhania but also in another song too he gives his perfect shot to connect to audience and fans. The heart touching lyrics of Kumar and the composition is of Arman Mallik.
6. Haareya- Meri Pyaari Bandhu
...
Meri Pyaari Bandhu released on 12 May 2017, the cast follows as Parineeti Chopra The bubbly actress, born on 22nd October 1988, lan >> Read More... and Ayushmann Khurrana This Vicky donor worked as radio jockey, Video joc >> Read More... actor, the music director Sachin and Jigar, song writer is Priya Saraiya Priya Saraiya is also known as Priya Panchal. Priy >> Read More... and the singer Arijit Singh, who makes the audience draw attention towards it and makes them fall in love with the chemistry of the lead stars Ayushman Khurrana and Parineeti Chopra acted in the movie.
7. Phir Bhi Tumko Chahunga- Half GirlFriend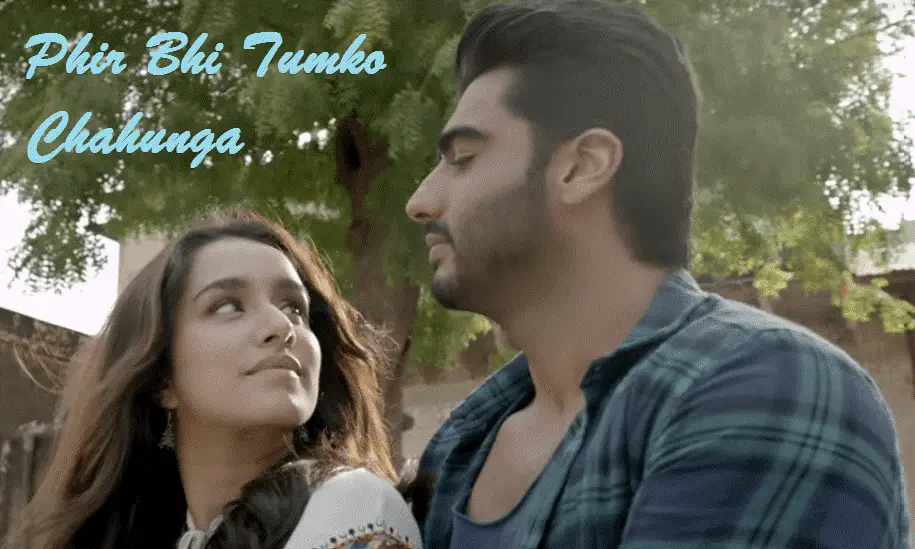 Half GirlFriend song Phir Bhi Tumko Chahunga also known as Pal Bhar, which were composed by Mitton, inked by Manoj Muntashir Manoj Shukla also known as Manoj Muntashir, is one >> Read More... and the Singers Arijit Singh and Shasha Tirupati given a soulfulexpression of the absence of love.
8. Zaalima- Raees
Zaalima is the beautiful song in the movie Raees which is typically a love track which signifies most of Shahruk Khan cinematic films. The singer Arijit Singh singing up this song shows the original character of Shahrukh Khan. Music of JAM8, lyrics of Amitabh Bhattacharya and the label of Zee Music Company.
9. Mehram- Kahaani 2
Arijit Singh, the king of romance sings a melodious song Mehram from the movie Kahaani 2, the lead role character Vidya Balan Vidya Balan is an award winning Bollywood actress >> Read More... , music director Clinton Cerejo Clinton Cerejo is an Indian singer and music produ >> Read More... and inked lyrics by Amitabh Bhattacharya. The song has a romance which will run and always stay through audience mind and heart.
10. Ik Vaari Aa- Raabta
Arijit Singh voice is famous for the romantic genre. Movie Raabta has released the songIk Vaari Aa song which was a big hit and after the song released on 21 April 2017 on T-Series. Ik Vaari is sung by Arijit Singh, composed by Pritam, and lyrics by Amitabh Bhattacharya.