The Hindi film industry is known all over the world for its musicals and dance. Every film has it. The dancing and the songs are  part and parcel of the movie's narrative. It describes all the emotions of the actors and also sometimes the theme of the film itself. Here are the top 10 musicals of Bollywood.
1)    Kuch Kuch Hota Hai:
The debut film of Karan Johar Karan Johar is one among the top ten celebrities i >> Read More... is a must watch for its musical narrative. The love triangle between the characters of Tina, Rahul, and Anjali finds its expression through the songs. The titular song of the film speaks eloquently about the love, while the song "Tujhe Yaad na Meri Aayi" tells the story of unconsummated love. Even the choreography in this movie is unique.
 
2)    Kabhie  Khushi  Kabhie Gham :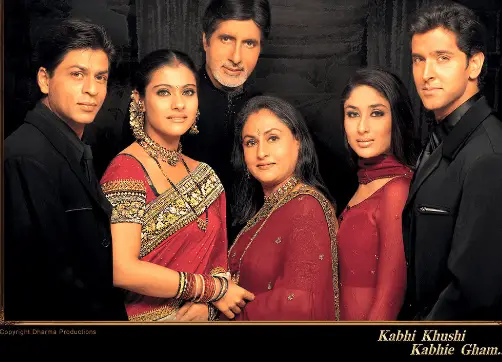 Yes, another film of Karan Johar with an amazing soundtrack. Kabhie Khushi Kabhie Gham talks about the life of the Raichand family. The film has songs for every setting. It features songs on passion between two lovers (Suraj Hua Madham), a song for celebrations ( Bole Chudiya) and even a musical on college proms (Soniya).
 
3)    Kal Ho Na Ho:
This movie became one of the biggest blockbusters in 2003. Kal ho na ho is a love triangle between two best friends and a next door neighbor. This film has romance, comedy, tears and a twist in the plot. The titular track sung by Sonu Nigam Sonu Nigam is a renowned Bollywood singer and comp >> Read More... and acted by Shah Rukh Khan Shah Rukh Khan or also known as SRK is a prominent >> Read More... soothes one's soul. The retro dance sequence by Preity Zinta Preity, also known as Preity Zinta is a famous Act >> Read More... in the song It's the time to disco will surely make you remember the seventies. And lastly, there is the bhangra track of Maahi Ve Maahi Ve is a Punjabi family drama TV serial aired >> Read More... to make you go crazy on the dance floor.
 
4)    Veer –Zaara: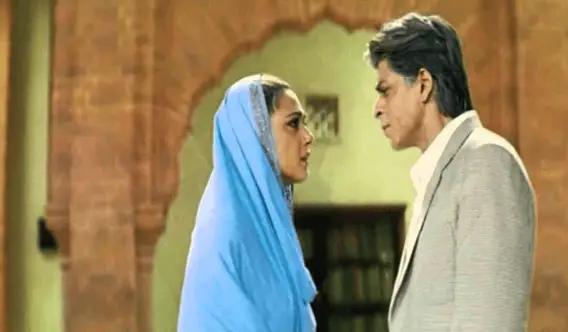 This is a beautiful musical journey created by Yash Chopra Film maker Yash Chopra is recognized as the 'king >> Read More... . Veer-Zaara is a story of two lovers separated for 22 years by the rivalry between two nations. The film stars Shah Rukh Khan, Preity Zinta and Rani Mukherji in the leading roles. With the music of Madan Mohan Madan Mohan Kohli born on 25thJune 1924 in Iraq (B >> Read More... , lyrics of Gulzar and songs performed by Lata Mangeshkar Lata Mangeshkar, the veteran playback singer had >> Read More... , Veer-Zaara is a film which tops the musical charts.
5)    Dil se:
Love, passion and politics, these are the elements which form the backbone of this film. Dil se is a brilliant film directed by Mani Ratnam Mani Ratnam is an Indian filmmaker deeply rooted t >> Read More... which tells the story of a female terrorist falling in love with a radio jockey. But their fate is doomed. Dil se has the most soulful soundtrack created by AR Rahman. The song Chaiya Chaiya remains a hit dance number even today.
 
6)    Devdas: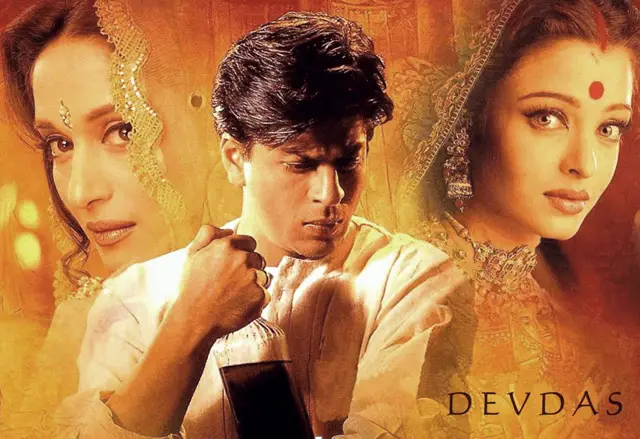 A perfect adaptation of a Bengali novel of the same name, Devdas directed by Sanjay Leela Bhansali Born on 24th February 1963, Sanjay Leela Bhansali >> Read More... is one of the noted musicals of all time. It is a love story between a prostitute, a wealthy aristocratic boy, and his long time childhood sweetheart. Devdas shows various shades of love. The songs are beautifully choreographed and performed by the legendary actresses, Aishwarya Rai and Madhuri Dixit Madhuri Dixit is not just known as the also a smil >> Read More... . Every song has a mixture of emotions and syncs well with the story line.
7)    Aashiqui 2:
A musical directed by Mohit Suri Mohit Suri has directed many Indian movies mostly >> Read More... became the biggest hit of 2013. A story of a fading singer and an aspiring singer brought tears to everyone's eyes. Their love story is doomed as stardom takes over their love. The tracks composed by Jeet Ganguly Jeet Ganguly is one of the most prominent and acti >> Read More... and the song Tum Hi Ho sung by Arijit Singh Most famous for his songs in Aashiqui 2, Arijit Si >> Read More... has become an anthem for romance.
 
8)    Yeh Jawani Hai Deewani:
 Ayan Mukherji's second film became a musical journey of friendship, love, and finding one's purpose. It is a story of three friends Bunny, Aditi and Avi. They have different ambitions and goals, but despite the distance, their friendship stays intact. Bunny's desire for travel is an inspiration for the youth today. The songs Dilliwali Girlfriend and Badtameez dil have become popular tracks at night clubs.
 
9)    Jab tak hai jaan:
Yash Chopra's last film was a musical romance accompanied by AR Rahman's music and Gulzar's lyrics. Jab tak hai jaan is a story of love, faith, ambition. The songs are mesmerizing be it Challa, Jiya re, and Ishq Shava. Each song defines the characters played by Katrina Kaif Latest Videos of Katrina Kaif >> Read More... , Shahrukh Khan, and Anushka Sharma Born in an army family to Col. Ajay Kumar and Ashi >> Read More... and their emotions.
10)     Dilwale Dulhania Le Jayenge:
This film marked the directorial debut and established Shahrukh Khan as a lead actor in Bollywood. But the film is known for its songs. Tujhe dekha toh ye has been imitated in the films even today. The musical track celebrates romance, festivity and to somewhat the feeling of Indianness.