Arjun Rampal Amit Rampal is an Indian Actor, Host, Producer and >> Read More... is a Bollywood actor, film producer, model, and television celebrity. He was born on 26 November 1972. He has won several awards for his role in Rock On. Some of his hits are Rock On, Don, Om Shanti Om Click to look into! >> Read More... , and Raajneeti.
"Rock On!!" recounts the tale of the rock band Magik, who come together again after being together for ten years. Their initial triumphs were overshadowed by the pressures of the music industry and interpersonal conflicts. Aditya, now working as a banker, receives a gift from his wife, Sakshi, sparking memories of their time in the band. The group reunites to participate in a competition and make amends for their mistakes. Rob's serious illness acts as a catalyst for their reunion. Ultimately, they emerge victorious in the contest. As the movie concludes, Rob sadly passes away. Sakshi gives birth to a son named after him. The band members preserve their friendship while honoring their legacy and finding fulfillment through different avenues.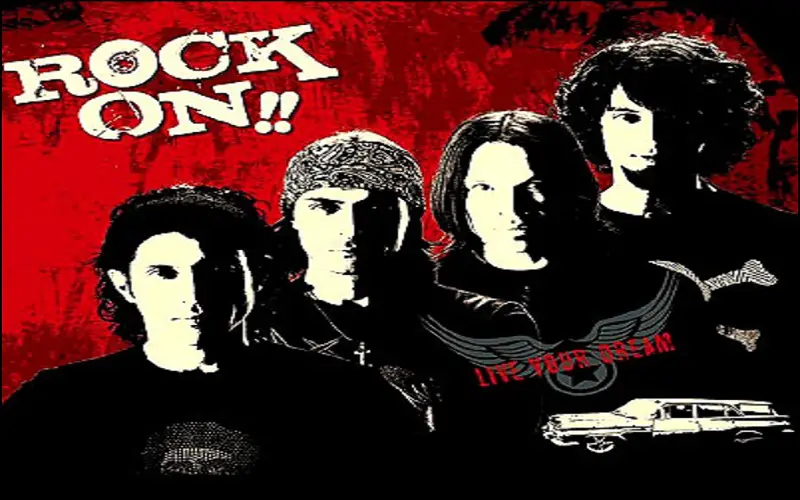 2. Aankhen
Aankhen is a Bollywood heist thriller film directed by Vipul Amrutlal Shah With big banners scouting for good scripts, Vipul >> Read More... . portrays Vijay Singh Rajput in the film, a bank employee who loses his job due to his volatile behavior. With Sushmita Sen's assistance, he devises a scheme to defraud his former employer by teaching three blind guys to carry it out. She portrays a teacher who is being blackmailed into assisting with the blind men's training. Nobody would ever suspect these men, according to Rajput. The film has several exciting scenes that keep you interested.
3. Nail Polish
Nail Polish is a Bollywood legal thriller film directed by Bugs Bhargava Krishna. It stars Arjun Rampal, Manav Kaul Manav Kaul is a Kashmir born Playwright, Award-win >> Read More... , and Rajit Kapur Rajit Kapur is a famous Indian actor most known fo >> Read More... . The film revolves around a famous social activist accused of raping and murdering two migrant children.
...
4. D-Day
D-Day is a Bollywood action-thriller film directed by Nikhil Advani Nikhil Advani is an ace Indian film producer, scre >> Read More... . Agent Wali Khan, who had been undercover as a barber for a decade, uncovers a security flaw in the operations of D Company leader Goldman, during his son's wedding. To protect his family, he fakes their deaths. It ends up being exposed. The mission fails, forcing them to go into hiding. The agents manage to capture Goldman as a hostage. Wali finds himself torn when Goldman offers to reunite him with his family. Wali arranged a meeting with the ISI for an exchange. However, he ultimately sacrifices himself to save his wife and son by revealing a plan involving Rudra and Zoya that successfully deceives the ISI and enables them to transport Goldman across the border. Eventually, Rudra takes down Goldman in what becomes a moment marking the dawn of an era for India.
...
5. Raajneeti
In this intricate political drama, familial and political rivalries unfold. Bharti, influenced by the leftist leader Bhaskar, bears an illicit son, Sooraj, with him, who is later raised by the Pratap family. After political turmoil, Chandra Pratap takes power but is eventually assassinated by his son, Veerendra, with Sooraj's involvement. Samar, Chandra's other son, navigates the power struggle, eventually forming a new party. Tragedies, including murders and blackmail, plague both sides. In the end, Samar eliminates Veerendra and Sooraj, with Sooraj revealing his relationship with Bharti. Indu becomes the CM, pregnant with Prithvi's child, while Samar leaves to be with his American girlfriend.
...
6. Don
In Kuala Lumpur, Deputy Commissioner D'Silva targets cartel leader Singhania, aiming to capture the manager, Mark Donald, also known as Don. Don kills an associate and Ramesh's fiancée, Kamini, to escape the police. Ramesh's sister, Roma, infiltrates Don's gang to avenge their deaths. Don falls into a coma, and D'Silva finds a look-alike, Vijay, to impersonate him. After Vijay joins, Don's associates turn against him. Jasjit, seeking vengeance, reunites with Deepu and assists Vijay and Roma. They expose Vardhan, revealing D'Silva's true identity. In a shocking twist, it's revealed that Don was pretending to be Vijay all along. Don now rules the Asian drug cartel.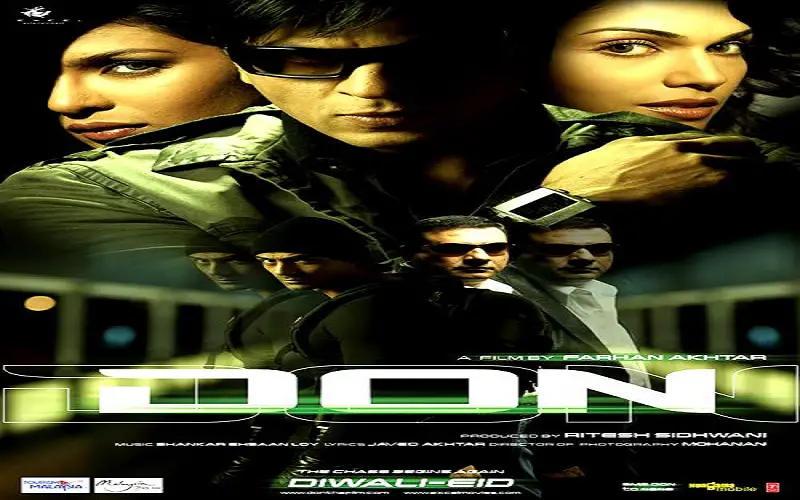 ...
7. Om Shanti Om
Om Shanti Om is a Bollywood romantic fantasy film directed by Farah Khan Farah Khan is an Indian film actress, producer, di >> Read More... . It spans two timelines, following the reincarnation of Om Prakash Makhija as Om Kapoor. After rediscovering his past life and the murder of his love, Shanti, Om seeks revenge on the antagonist, Mukesh. He orchestrates a plan with Shanti's look-alike, Sandy, to expose Mukesh's crime. With supernatural assistance, they uncover evidence, confront Mukesh, and bring him to justice. Shanti's vengeful spirit aids in their mission. The film concludes with Om reuniting with Sandy and bidding farewell to Shanti's ghost, achieving justice and closure for their past lives.
...
8. Kahaani 2
Kahaani 2 is a Bollywood thriller film directed by Sujoy Ghosh Sujoy Ghosh born in Kolkata had his schooling at S >> Read More... . It stars Arjun Rampal and Vidya Balan Vidya Balan is an award winning Bollywood actress >> Read More... in lead roles. This film is about how Vidya saves Minnie from her uncle Mohit Dewan sexually abused Minnie.
...
Daddy is a Bollywood political crime drama directed by Ashim Ahluwalia Ashim Ahluwalia was born in Mumbai in 1972. He is >> Read More... . Arjun Rampal is an actor, writer, and producer in this film. In the 1960s and late 1970s, as Mumbai's textile mills closed, Arun Gawli and his friends turned to matka gambling to make money. However, Gawli's life turned dark when he became involved in a murder and was mentored by Maqsood Bhai, a figure reminiscent of Dawood Ibrahim. Clashes and power struggles led to a gang war. Gawli married Zubeida, hoping to leave crime behind, but Rama's suspicious death pushed him into leading their gang. A relentless cop, Vijaykar Nitin, pursued Gawli. The story unfolds as one of India's most feared gangsters, Gawli, transforms into 'Daddy,' delving into politics.
We Are Family is a Bollywood family drama film directed by Siddharth Malhotra. Maya is a divorcee, a devoted mother of three children, and a former book publisher. Aman's girlfriend, Shreya's entry, creates chaos but later changes when Maya reveals her cervical cancer diagnosis. Maya urges Shreya, an orphan unfamiliar with motherhood, to care for her children after her death. The children gradually get attached to Shreya after many challenges. Maya's death strengthens their bond. Years later, at the wedding of Aaliya, Shreya gifts her Maya's bracelet, symbolizing their enduring bond.