Ammy Virk Ammy Virk is a talented singer, actor, and produce >> Read More... is one of the most well-liked actors and singers in the Punjabi entertainment sector. Like many other Punjabi celebrities, Ammy started his career as a singer in the Punjabi industry. He eventually made the switch to acting. His recent big-budget Bollywood cinema like Bhuj and 83 featured him as a significant performer. Ammy Virk has provided the Desi audience with several outstanding acting performances in Punjabi cinema. He made his film debut in 2015 with "Angrej," and since then, he has produced amusing films. We recommend that every Punjabi see at least one of the best Ammy Virk movies.The top Ammy Virk films you must not miss are listed below.
1. Aaja Mexico Challiye
One of Ammy Virk's most recent films, Aaja Mexico Challiye, centers on the life of a young man named Pamma. In search of a greater quality of life, he plans to move abroad, but instead runs into trouble. This drama-thriller demonstrates how individuals who attempt to enter other nations illegally sometimes end up losing their lives in the process. The movie's original and highly realistic theme would appeal to young people in Punjab who wish to move overseas. Yasaman Mohsani, , and many other actors are in the movie's cast.
...
2. Laung Laachi
The plot of the Punjabi romantic drama film Laung Laachi centers on a newlywed couple who choose to participate in an odd game. Even though they share a home, they pretend to be strangers to one another in this game. However, things get tricky when a new man stands in their way and her spouse tries to win her over. In the movie, Neeru Bajwa Neeru Bajwa, is a Punjabi actress born on 26th Aug >> Read More... , Amberdeep Singh, and Ammy Virk play important roles. The theme song from this film gained popularity and is seen more than 1 billion times on YouTube.
3. Sufna
In the romantic drama film, Sufna, Ammy Virk, Tania, and Jagjeet Sandhu Jagjeet Sandhu is a well-known Indian actor and a >> Read More... play pivotal roles. The center of this movie's plot is Jeet, who falls for a farm laborer making daily pay. However, his family's situation and his behavior put them both at risk of losing their relationship. It also has great music that was composed by Jaani and B Praak.
...
4. Muklawa
To the list of Ammy Virk movies comes the Sonam Bajwa Sonam Bajwa is an Indian actress - model by profes >> Read More... -Ammy Virk collaboration. A Punjabi ritual with the same name as the movie's title is the focus of the 2019 release. Muklawa means returning the newlywed to her home after the wedding. The same super hit duo returns in the film and does not disappoint the audience, giving them one of the all-time highest-grossing Punjabi films. Numerous people praised Ammy Virk for his genuine acting in the film.
...
5. Saab Bahadar
The drama-thriller film Saab Bahadar tells the tale of a police officer from a tiny village who has a talent for mystery books. But things start to become interesting when a well-known person is killed, and the inquiry is given to him. His escape from his boring life to a thrilling and exciting job is in this case. Ammy Virk, Jaswinder Bhalla Jaswinder Singh Bhalla, a faculty at Punjab Agricu >> Read More... , and Rana Ranbir Rana Ranbir is a Punjabi actor, comedian, host and >> Read More... have significant roles in the film.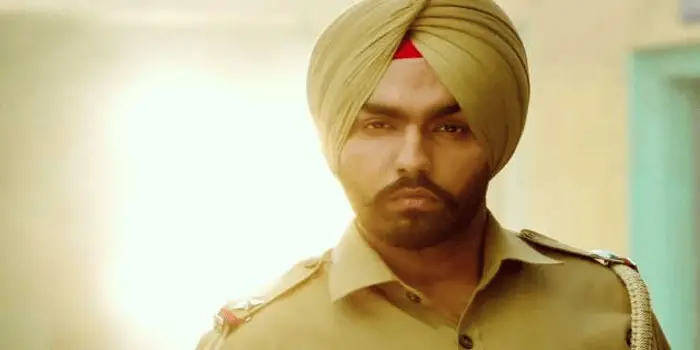 ...
6. Sat Shri Akaal England
The story of a man eager to relocate overseas is the focus of this Punjabi rom-com, as the title might imply. His visa applications, however, were constantly turned down while he was moving abroad. He attempts to wed a British woman to accomplish his goal of settling abroad but finds himself in difficulties. Along with Ammy, Monica Gill Monica Gill is an upcoming actress and is an excel >> Read More... and Karamjit Anmol Karamjit Anmol is an Indian actor, vocalist and di >> Read More... are also cast members.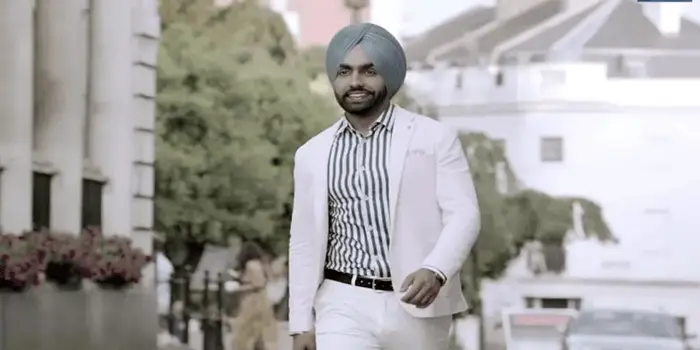 ...
7. Puaada
Ammy Virk's Punjabi film that just came out in 2021 also stars Sonam Bajwa. This romantic comedy-drama tells the tale of a farmer named Jagi and the girl who lives next door, Raunak. Things go wrong when they attempt to force their parents to meet and get married. Their respective parents dislike one another and are unwilling to put aside their egos to support their union.
...
8. Ardaas
The plot of the religious drama film, Ardaas, centers on Gurmukh Singh, a teacher in a school. He decides to return to his town because he sincerely believes in God. However, after returning, he recognizes that the village has many issues that need to be addressed and assists the residents. You may see how a normal Punjabi town does business and makes a living in this film. Along with Ammy Virk, Rana Ranbir, Mandy Takhar Mandy Takhar is a famous British- Indian model and >> Read More... , and others, they are a part of the cast of this film.
...
9. Bambukat
The comedy-drama film "Bambukat" is one of the top Ammy Virk films on our list. The protagonist of this movie is a man named Channan, who rides his bicycle throughout the village with his girlfriend, Pakko, because they are in love. Nevertheless, all that changes when Resham, a different man, enters the neighborhood on his brand-new bike. Simi Chahal Simranpreet Kaur Chahal is an actress from Ambala, >> Read More... and Binnu Dhillon Binnu Dhillon(real name Birender Singh Dhillon) is >> Read More... both play significant parts in the film.
10. Angrej
This film, which also stars Ammy Virk and , transports us to a world before smartphones, Facebook, and other social media platforms. Nevertheless, love was in the air since everyone liked the movie and it had won many hearts. Apart from his singing, Ammy Virk's acting in the film felt so natural that audiences never noticed anything out of the ordinary. One of Ammy Virk's best films and his debut was this one. Simarjit Singh directed, and Amberdeep Singh wrote the screenplay for Angrej.