1. Yana Gupta Yana Gupta, previously addressed as Jana Synkova, >> Read More...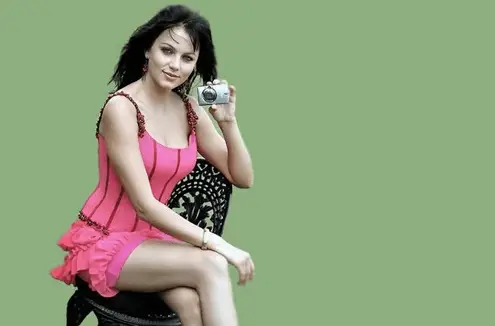 This charismatic model was a huge hit with just one song, "Babuji Zara Dheere Chalo". Everyone was swooning over her moves and beauty. She gave us two more hits after it. She is a famous model and had endorsed brands like, Lakme, MTV, Limca, and Nivea. Many sources say that she might enter Bollywood again soon and we just cannot contain our excitement.
2. Mumaith Khan Mumaith Khan is an item girl in Indian cinema. She >> Read More...
She is a Pakistan-born Mumbai girl. Her dance moves are fast and clear. She performed on the song "Dekh Le" from Munna Bhai MBBS. After that she did two more songs. Recently she was seen doing an item number "aa re pritampyaare" from Rowdy Rathore Click to look into! >> Read More... .
...
3. Gauhar Khan Gauhar Khan or Gauahar Khan or Gauahar Zafar Khan >> Read More...
...
She is not a new face in this industry. She is a famous model and actress. Her debut song was "Nasha Nasha" from the movie Aan-Men At Work. Then she appeared in the song "Parda Parda". Recently she was spotted in the movie Ishaqzaade, where she did two item number, "Hua ChokraJawan re" and "JhallaWallah". She was also a contestant of the famous reality show Bigg Boss Bigg Boss Tamil is the Tamil language version of t >> Read More... .
4. Mallika Sherawat Mallika Sherawat is a glamorous Model turned bold >> Read More...
...
She was already expected in this list, didn't she? She made her debut in the film industry with movie, Murder. There after she gained her title as the sultry Bollywood actress. She has the most number of item songs to her share. Her performance in Maiya Maiya with that belly dancing left us all in amazement.
5. Rakhi Sawant Rakhi Sawant, the well-known drama queen of the In >> Read More...
...
Well, she is always in news and everyone knows her. Her song, Pardesia made us love her and her dancing skills. She gained immense popularity with it. She got her Bollywood debut with songs from Krazzy 4, "Dekhta Hai Tu Kya". Apart from her dancing skills, it's her attitude that makes her stand out from the crowd.
...
6. Kareena Kapoor Khan Kareena Kapoor is a super hit actress working in I >> Read More...
...
A fine actress and an even finer dancer, she was seen doing a number of item songs recently. Her first was one from the movie Don, "Ye Mera Dil". After that she was seen in songs like, Fevicol Se, Halkat  Jawani, Dil Mera Muft Ka. Well, we sure love seeing Bebo moving like that.
7. Aruna Irani Aruna Irani is an Indian actress who has acted in >> Read More...
No one can forget her in her oozing performance in Chadhti Jawani. She also started acting soon and even got a role opposite . But still, it's her dance moves that get us going high on her. Her another famous song was Meri Beri Ke Ber Mat Todo. Well, even kids of these days remember these songs quite well.
8. Bindu
Breaking stereotype and all taboos, she did item numbers even after her marriage. As told by her, her husband was her constant support system. She entered the film industry at a tender age of 13, because of her financial conditions at home. Her some of the item songs include Dil Jalon Ka Dil Jala Kar, Mera Naam Shabnam, and Main Hoon Haseena.
9. Helen Jairag Richardson
She is the most celebrated item girl. Back in the time, because of her foreigner looks and charismatic dancing, she got one project after another. Her first song, Mera Naam Chin Chin Choo, is even sung and enjoyed today. After this there was no looking back. She did so many roles as a cabaret that she got the name "Cabret Queen".
10. Malaika Arora Khan
She is full of zest, sex appeal, and a perfect body. She is the goddess of item numbers. Her moves, her looks, her body, and her expression, all call out to us. We are totally in love with this Chaiya Chaiya girl. And we still love to dance on the beats of "Munni Badnam Hui".