With her stunning performances in M.S. Dhoni The Untold Story, Shershah, and Kabir Singh. Kiara has established herself in Bollywood. With her massive fan following and acting prowess, she is currently one of the top stars in Bollywood. She maintains a public profile, but little is known about this diva. From her childhood to now, here are the top 10 interesting facts about Kiara (Alia) Advani
1. ​ Kiara Advani Always Dreamt Of Being A Bollywood Star
Way before deciding to make her debut, Kiara knew that she had always wanted to be an actor. She considers herself a cinephile. She is a Bollywood fanatic. She recalled that whenever she used to miss classes, it was to go to an acting or dance class. Kiara used to sing Govinda's hit numbers and knew every Kabhi Khushi Kabhie Ghum dialogue by heart.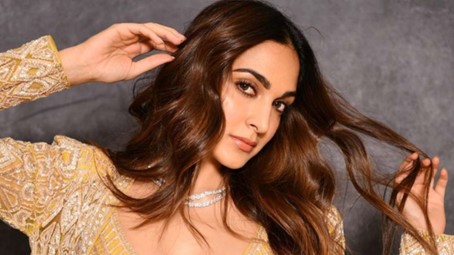 ...
2. Salman Khan Suggested Kiara To Change Her Name
Kiara Advani's birth name is not Kiara. When she decided to make a film career, Salman Khan advised her to change her name because there is an actress named Alia Bhatt Alia Bhatt is a trendsetting actress from Mumbai, >> Read More... who is currently active in the industry.
3. Kiara's Reason Behind Choosing This Stage Name
According to an interview, Kiara was inspired by Priyanka Chopra's character in the movie Anjaana Anjaani Click to look into! >> Read More... . She felt that was a beautiful name, and if she will have a daughter, she would name her Kiara. But before thinking that far, Kiara wanted to adopt that name herself.
...
4. Kiara's Education Qualification
Kiara revealed in an interview that she went to college because her parents wanted her to have a degree. She knew full well that she wanted to become an actor and had no plan B for herself. She completed her bachelor's degree in Mass communication from Jai Hind College in Mumbai.
...
5. Kiara's First Job
 Kiara worked as a teacher in Early Birds Playschool where her mother was the headmistress. She supposedly had lots of fun with the tiny tots.
...
6. Kiara Had A Near-Death Experience During A College Trip
Kiara and her friends were once stuck in a place in Mcleodganj in heavy snowfall. She revealed that their room caught fire, and they narrowly escaped.
...
7. Kiara's Connection With Juhi Chawla
Kiara is well connected to the film families. She is related to the late Ashok Kumar Ashok Kumar hails from Hyderabad, Andhra Pradesh. >> Read More... and late Saeed Jaffrey Saeed Jaffrey, a British actor, who hailed from In >> Read More... . Kiara's mother, Genevieve Jaffrey is a childhood friend of Salman Khan. Actress Juhi Chawla lived in the same building as Kiara and watched her grow up. In a tweet, Juhi called Kiara her niece.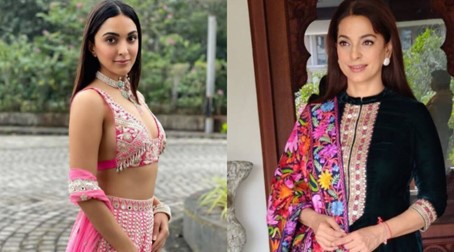 ...
8. Kiara's Debut As A Child
Before her film debut in the film Fugly, Kiara was only eight months old when she appeared in a baby cream commercial with her mother.
...
9. Kiara Didn't Audition For Her Role In Lust Stories
Kiara Advani didn't audition for her role in the Karan Johar Karan Johar is one among the top ten celebrities i >> Read More... part in the anthology film Lust Stories. She revealed that Karan Johar spotted her as a potential performer and got her on board.
10. Kiara's Low Phase
After her first film Fugly was commercially unsuccessful, Kiara went into a shell. She felt that trying hard and landing a film would ensure more and more offers. She was disappointed when this was not the case.