Songs by Sukhwinder Singh Sukhwinder Singh, an asset to the Bollywood Music >> Read More... are renowned for their inspirational music and moving lyrics. We can cry while listening to tunes and grin while listening to others. When it comes to romantic music, Sukhwinder Singh has a ton of songs that are perennial favorites among listeners from around the world and in India. And Sukhwinder Singh deserves all the praise.Many people have fallen in love with him because of his excellent Bollywood Sufi songs, some of the best sad songs, his eclectic style, and alluring voice. You've come to the right place if you're looking for the top 10 Sukhwinder Singh songs.The Top 10 Sukhwinder Singh Songs are listed below.
1. Dard-E- Disco
With this song from the 2007 film Om Shanti Om Click to look into! >> Read More... , Sukhwinder Singh demonstrated his ability also to produce great dance numbers that would top the charts for years to come. Fifty-five million people have viewed the song since it debuted on T-Series' official channel 11 years ago.
...
2. Kar Har Maidaan Fateh
Sukhwinder Singh's gorgeous song, which stars Ranbir Kapoor Ranbir Kapoor is a noted Indian film actor. He was >> Read More... , is flawless. We promise that Sukhwinder's soulful voice will give you the strength to carry on whenever you feel like giving up. This song by Sukhwinder Singh, included in the 2018 movie Sanju, is viral. Since it was posted on T-Series' official YouTube account four years ago, this song has been viewed by 168 million people.
3. Udi Udi Jaye
Sukhwinder Singh's rendition of Udi Udi Jaye from the film Raees is so beautiful that listening to it makes your heart skip a beat. The 2017 movie Raees, starring Shah Rukh Khan Shah Rukh Khan or also known as SRK is a prominent >> Read More... , Nawazuddin Siddiqui Nawazuddin Siddiqui was born in Budhana in Muzaffa >> Read More... , and Mahira Khan Mahira Khan or Mahira Hafeez Khan is a Pakistani a >> Read More... , features the song "Udi Udi Jaye." The piece was made public on Zee Music Company's YouTube channel, which has received 218 million views since it was posted five years ago.
...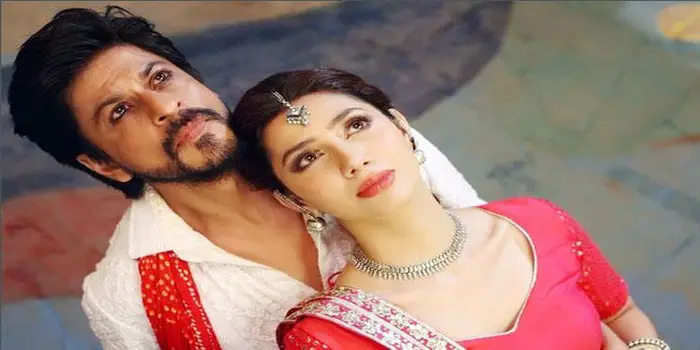 4. Woh Kisna Hai
You can always expect something extraordinary to happen when A.R. Rahman and Sukhwinder Singh collaborate. You will be moved by this captivating song from the film Kisna: The Warrior Poet, which will help you recognize the value of our culture and religion. Even though the film was released in 2005, Tips Official's YouTube channel posted the video two years ago, and it has received 9 million views since then.
...
5. Ramta Jogi
The soundtrack for the movie Taal's first-ever success, Ramta Jogi, is possibly its most well-known piece. This song still gets people moving and singing along. Amrish Puri Amrish Lal Puri was born on 22nd June, 1932 in Pun >> Read More... , Anil Kapoor Anil Kapoor was born on 24th December 1956 in Mumb >> Read More... , Aishwarya Rai Bachchan Aishwarya Rai Bachchan is a popular Indian actress >> Read More... , and Akshaye Khanna Akshaye Khanna is a popular Indian film actor. He >> Read More... were among the prominent cast members when the movie was released in 1999. The music video was uploaded to YouTube by Tips Official Channel four months ago and has received 18 million views.
...
6. Chak De India
Listeners are moved to intense feelings of patriotism by Sukhwinder Singh's mesmerizing voice in this song. The song by Sukhwinder Singh, which is immensely well-known, comes from the 2017 movie " Chak De! India Click to look into! >> Read More... ," which featured Shah Rukh Khan in the lead role. This song continues to be played at many athletic events as a tribute to our country. Since it was released ten years ago, the movie's title track has gotten 57 million views on YRF's official YouTube channel.
...
The song Jai Ho was used in the Academy Award-winning film Slumdog Millionaire Click to look into! >> Read More... and has become a global and national smash. This song received the Academy Award for Best Original Song thanks to Sukhwinder's dynamic and robust voice. The film, released in 2008, stars Irrfan Khan Irrfan Khan is a noted Bollywood actor who started >> Read More... , Anil Kapoor, and Dev Patel Dev Patel is a British actor, who saw his first gl >> Read More... in pivotal roles. On YouTube, the popular song has 103 million views since it was uploaded under the T-Series label eleven years ago.
...
8. Bismil
The narrative track Bismil from the 2014 film Haider required a superb singer to give it credit. The cast includes Tabu, Shahid Kapoor Shahid Kapoor also identifies as the name Shahid K >> Read More... , Irrfan Khan, and Kay Kay Menon Kay Kay Menon or K.K. Menon or Krishan Kumar Menon >> Read More... . With his passionate singing and vocal waves, Sukhwinder Singh was the one who made this song legendary. On Times Music's official YouTube page, you can watch the 3.7 million-plus views of the Bismil music video, uploaded seven years ago.
...
9. Lagan Lagi
One of the most well-known songs from Tere Naam, a 2003 release starring Bhumika Chawla Bhumika Chawla or Rachna Chawla is an Indian actre >> Read More... , Salman Khan Salman Khan is a very famous Indian actor and a pr >> Read More... , and Ravi Kishan Ravi Kishan Shukla, or ostentatiously known by his >> Read More... , only Sukhwinder Singh could have given justice to this song's intense and potent statement of love. He gained notoriety for his voice's exceptional strength after this song. The song's video was uploaded by T-Series eleven years ago and has received 83 million views.
10. Chaiyya Chaiyya
Chaiyya Chaiyya is a tremendous global smash that will be adored and danced to by future generations. The song is from the renowned 1998 film Dil Se, starring Manisha Koirala Manisha Koirala, is a Bollywood actress of Nepales >> Read More... , Shah Rukh Khan, and Preity Zinta Preity, also known as Preity Zinta is a famous Act >> Read More... . We are inspired to dance outside by Sukhwinder's cheerful voice and desire to leap onto a train's roof. Ishtar Music uploaded a video on YouTube, receiving eleven million views.