If you work hard, fame and success are perks of it. Anu Kapoor has proved it from the day he stepped in Bollywood industry. Anu Kapoor is from a Non-filmy background. He has achieved this position through his hard work and dedication. Everyone knows about him; let's know few details about Annu Kapoor Annu Kapoor or born as AnilKapoor, is an Indian mo >> Read More... .
1. Annu Kapoor original name is Anil Kapoor Anil Kapoor was born on 24th December 1956 in Mumb >> Read More... . His date of birth is 20th February. He couldn't complete his schooling due to financial conditions. He is a knowledgeable person in spite of not attending any colleges. He has a detailed knowledge of Indian Vedas.
...
2. Annu Kapoor father Madan Lal Madan Lal is a former cricketer and a coach for th >> Read More... ran a theater company. His mother was a teacher by profession. His family has gone through a hard and rough time. There were times of hunger and poverty in Annu Kapoor's life. His mother and father wages were low. Their family was not a respectable in the eyes of society.
3. Marriage life of Annu Kapoor consists of turn and twists. His first wife was Anupama with whom he tied the knot once again in 2008. He married his second wife Arunita in the year 1995. Arunita gave birth to a girl. Unfortunate incidences lead their marriage to divorce. Evaam, Kavan, and Maahir are the sons of Annu and Anupama.
...
4. Due to financial conditions Annu left his schooling and worked in the theater company of his father. Shyam Benegal Shyam Benegal is a renowned Indian director and sc >> Read More... got impressed with his performance in one of the plays. Shyam Benegal saw the potential odd acting in Annu Kapoor and offered the film, Mandi. Mandi marked the journey of Annu Kapoor in Bollywood industry and rest is history.
...
5. Annu Kapoor is a renowned in Indian Television Industry. He has hosted many shows. His way of presentation and speaking is mesmerizing. Guys, do you remember the 90's show Antakshari? The musical show presented by Annu Kapoor was one of the favorites at that point of time. He also acted in TV soaps. Presently he is hosting Golden Era with Annu Kapoor on Mastii channel.
...
6. Apart from acting and hosting, Annu Kapoor is also a talented director. He directed Abhay, an award-winning film. He has directed and produced many musical shows, devotional albums, and plays. His play Ek Ruka Hua Faisla helped him to establish a career in Bollywood.
...
7. Annu Kapoor was Brother in Law of Late Om Puri Om Rajesh Puri is one of the widely noted senior a >> Read More... . Annu Kapoor's sister, Seema Kapoor Seema Kapoor is a renowned veteran television and >> Read More... was the wife of Om Puri. She got divorced soon after her marriage. Annu Kapoor said that despite working with Om Puri in few films, both were unable to have a friendship with each other. They were just co-actors. He never praised Om Puri as a person.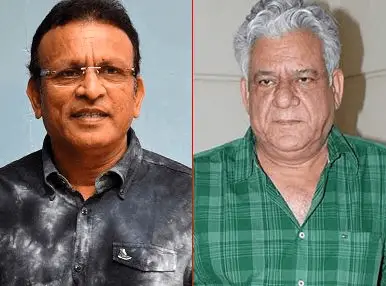 ...
8. Annu has quit smoking. He is a regular drinker. Before doing theater, Annu has tried odd jobs to support his family. He had a tea stall, sold lottery tickets but never got success. He is dreamt of becoming an IAS or surgeon in childhood. He was destined to be an amazing performer, a talented actor, and an eminent person. Whenever Annu Kapoor comes on stage, he owns it.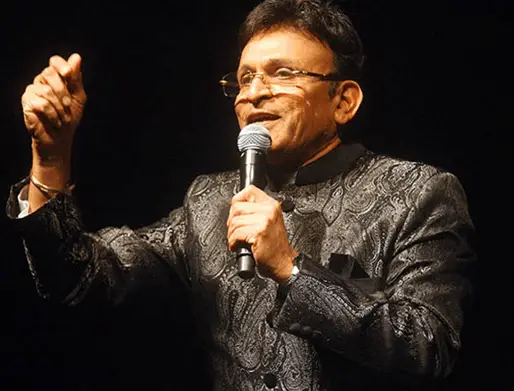 ...
9. He is currently working with 92.7 radio channel. His show Suhana Safar from Annu Kapoor drives the audience through the memory lanes of 80's and 90's. His future venture consists of Jolly LLB part 2 in which is lead.
10. Annu Kapoor is in Indian film and television business for three decades. He has won many awards for his mindblowing performances and acts. His comic role in Vicky Donor Click to look into! >> Read More... received awards and accolades. He has won best supporting actor role for Vicky Donor at IIFA and Stardust awards. We are lucky to witness such an outstanding performer and entertainer.