Aamir Khan Aamir Khan or Mohammed Aamir Hussain Khan is Bolly >> Read More... is an outstanding actor known for his choice of films. His audience eagerly waits for his films to be released. So far, Aamir Khan never disappoints his fans. All of his films give us life lessons and teach us something fruitful. At the beginning of his career, he became famous because of his comedy films, which are still alive in his fans' hearts. In the middle, he focused more on dramatic films, but in recent years, he has again returned with his comedy films.
1. 3 Idiots
3 Idiots is one of the best films of Aamir Khan, released in 2009. It's a comedy plus inspirational film which shows how cruel society is, and in the name of academics, students are being pressured. The film teaches us what actual knowledge is. It also showcases the pure friendship in three friends.
2. PK
PK film is based on the current situation of India: how, in the name of religion, people are being tortured and misusing the faith for their benefit. PK was able to make a big hit at the box office, and most people were able to relate to the film.  The film was released in 2014; it has both comedy and emotional essence.
Delhi Belly was released in 2011; the film is an absurd comedy that does not follow a logical plot. The film was liked by the audience and got high ratings as well. During the release, the film faced criticism due to its explicit content. The film is about three roommates and their struggles when they meet a gangster.
...
4. Laal Sighn Chaddha
Laal Sighn Chaddha is the latest film of Aamir Khan, released in 2022. The film is not a comedy film but it is a heartwarming film that has a comedy tint to it. The film is about the story of Laal Sighn Chaddha; and how he changed not only his life but those around him as well. It's inspired by a Hollywood film. Give this film a try; it will surely bring a smile to your face.
...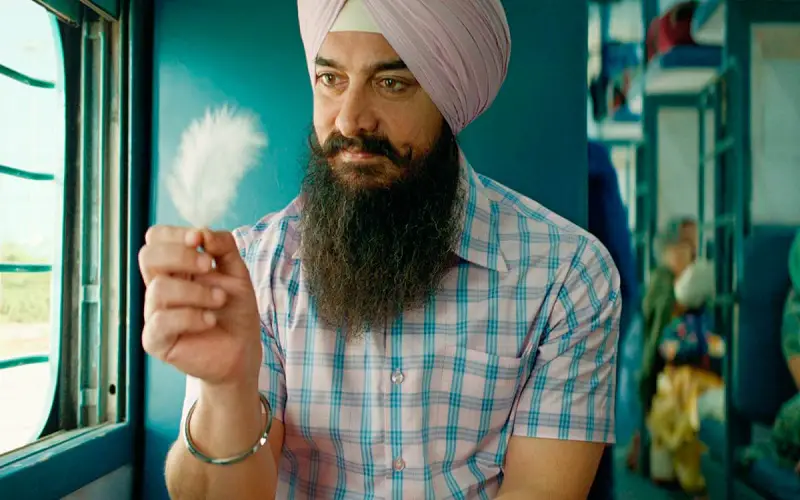 Dil Chahta Hai is a top-rated film by Aamir Khan, released in 2001. The film is about three friends who are free spirits and live life to the fullest. They tend to avoid responsibilities, but when they face reality, it becomes difficult for them to accept it. Their friendship goes through ups and downs, but eventually, they get back together at the end.
...
6. Hum Hain Rahi Pyar Ke
Hum Hain Rahi Pyar Ke is a famous old film, released in 1993. Aamir Khan is responsible for four kids, but the relationship between him and the kids doesn't seem correct. Everyone's life changes when a new member joins them. It is a hit of the '90s, with beautiful songs and unending comedy.
...
7. Ishq
Ishq film is a romantic comedy from 1997. With an outstanding cast and beautiful music, the film remains in the people's hearts. It's a film that has romance, friendship, betrayal, and revenge in a nutshell; it's, an all-in-one film. It was a hit during the 90's, and if you are looking for a feel-good film, then this is it.
...
8. Andaz Apna Apna
Andaz Apna Apna is one of the best comedy films of all time. The film is a light-hearted one and will give you never-ending laughter. Two boys from a middle-class family pursue a millionaire's daughter to change their faith, but in the process, they encounter a lot of chaos.
...
9. Jo Jeeta Wohi Sikandar
Another hit of Aamir Khan, the film is famous for its beautiful music. The film was released in 1992, and still, it remains as fresh as before in people's hearts. It's a story of a simple small-town young people who are in the process of exploring the world. It's a story of friendship, love, and competition.
10. Mela
Mela is a blockbuster of 2000. It's a story of friendship, love, and revenge. Two friends decide to help Roopa, who plans to get revenge for her family's death. But in the process, their pure friendship gets tested. In a nutshell, the film has all the elements of emotion, melodrama, comedy, and action. All these makes it the biggest hit of all time.