Everyone loves a happy ending, as they leave us with a sense of satisfaction. Seeing good triumph over evil gives us a moral rush of happiness. But that's not how life always works out. A movie's ending also plays an important role in making it memorable. And a sad ending also helps us to stay connected with reality and not get lost in our fantasies. Today we take a look at 10 such Bollywood movies that gave us the waterworks, ugly ones too.
1. Raanjhanaa (2013)
Raanjhanaa follows the story of Kundan (Dhanush), a Hindu boy who is in love with a Muslim girl since childhood, Zoya ( Sonam Kapoor Sonam Kapoor, Daughter of Anil Kapoor and model Su >> Read More... ). The whole film revolves around Kundan trying to get Zoya to love him back, but she falls in love with someone else. In the end, Kundan is shot during a campaign speech and we get to know that it was Zoya who organized it, as she wanted revenge for the death of her to-be husband. Kundan knew this and still went to the campaign as he wanted Zoya to get her revenge. One of the saddest endings ever.
...
A group of friends decides to assassinate the corrupt Defence Minister when one of their friends, who was an Air Force pilot is killed in a crash, due to the negligence and nonchalant attitude of the government. The media portrayed them as terrorists and in the end, all of them are killed by the authorities. Seeing those boys lying in a pool of blood, fighting for their lives, was the most heartbreaking scene ever.
3. Devdas (2002)
Devdas, a man from a wealthy family, is prohibited to marry his childhood love, Paro, by his father. His life then spirals downwards as he takes up alcohol and a life of vice to alleviate the pain. In the end, Devdas is on the verge of his death and arrives at Paro's doorstep to see her one last time. She runs towards him but her husband orders the servants to close the gates, Devdas only sees a blurred image of Paro and whispers her name as he takes his last breath and his life slips away from his body. One of the most tragic endings.
...
4. Kal Ho Naa Ho (2003)
It tells us the story of Naina, a girl who was living a dreary life until one day, a new neighbor, Aman comes into her life and teaches her to live and laugh. She falls in love with him and he falls for her too. But soon we get to know that Aman has terminal heart disease. So, he tells her best friend, Rohit to woo her. In the end, Naina and Rohit get married but not long after, we see Aman on his death bed taking his last breath. He truly taught everyone around him to be happy and live life to the fullest.
...
5. Tere Naam (2003)
Tere Naam follows the story of Radhe, a rowdy college senior who falls for the timid fresher Nirjara. She doesn't love him back but eventually falls for him. But then some goons attack Radhe and he is left mentally unstable and is sent to a mental asylum. Nirjara's wedding with another man is scheduled. But on her wedding day, Nirjara commits suicide because she didn't want to marry anyone else. When Radhe recovers and comes back, he is left shattered seeing the corpse of her lover. He then willingly goes to the mental asylum as there is nothing left for him to live for. Truly Salman's most tragic movie.
...
6. Anand (1971)
This movie follows Bhaskar, an oncologist, who witnesses a drastic change in his attitude when he meets Anand, a terminally ill man, who wants to live his last days to the fullest. Anand only has 6 months left but he wants to spend this time making everyone around him happy and helping everyone. In the end, what we were hoping in the entire film to not happen, happens. Anand is on his death bed and soon, he takes his last breath. Bhaskar gets inspired by Anand's life and writes a book about him, which wins many accolades. Truly one of the most heartbreaking movies of Bollywood.
...
7. Goliyon Ki Raasleela Ram-Leela (2013)
This movie revolves around the story of Ram and Leela, who fall for each other, but hail from rival families, so they cannot stay together. Their families have been at war for the past 500 years.  In the end, many members of both families die because of their relationship, and then both of them kill each other as they think their families are coming to an end. Instead of dying at the hands of someone else, they die at the hands of each other. Talk about a tragic love story.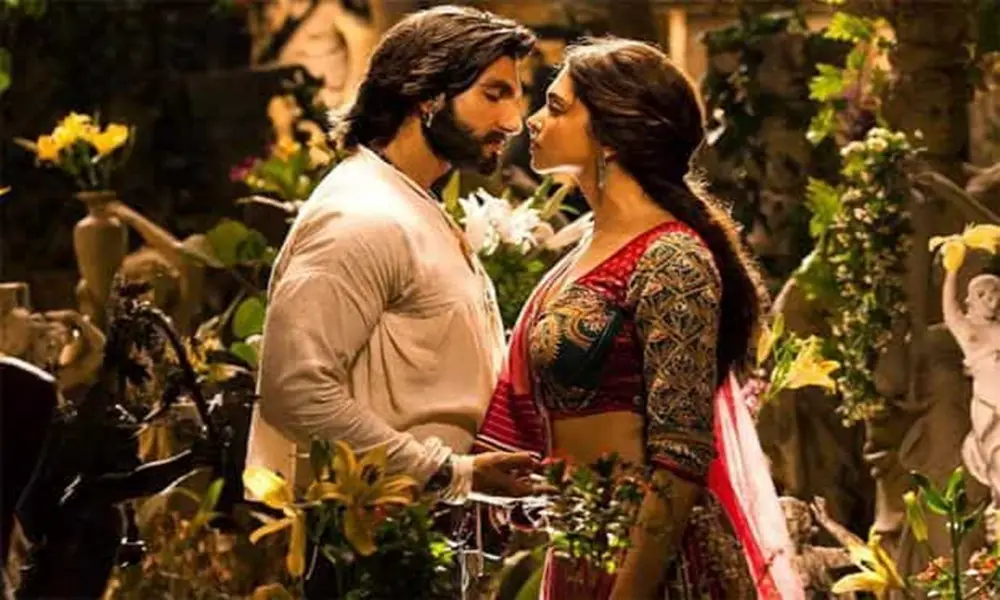 ...
8. Vaastav: The Reality (1999)
Vaastav is the story of Raghu, a simpleton from a middle-class family, who becomes an underworld gangster in Mumbai after accidentally killing someone. In the end, he is chased by the Police.  When he realizes he is beyond redemption, he runs back to his mother and pleads with her to save him, by handing her the gun and begging her to kill him. She is unable to see her son in such a state and shoots him to death. Never thought we would feel bad for a gangster but this ending is truly tragic.
...
9. Jannat (2008)
Jannat follows the story of Arjun, a gambler turned into a cricket bookie, and later his urge to make quick money pushes him into match-fixing. His girlfriend, Zoya, wants him to live a respectful life. In the end, Arjun is caught red-handed in a match-fixing and chased by the Police. He calls Zoya to meet her one last time before he surrenders. He takes out his gun to drop it on the ground, but the ring that he wanted to give to Zoya also falls out. He bends to pick it up, but the Police thought that he was picking up the gun and shoots him to death. He dies in the arms of his love and this makes a really sad ending.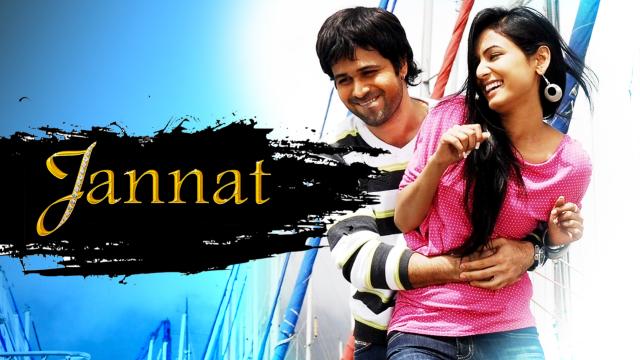 10. Aashiqui 2 (2013)
It is the story of Rahul, a singing sensation, who falls for Aarohi, a bar singer. He helps her become a famous singer and achieve her dreams, but their future together gets in jeopardy because of his own shortcomings.  By the end, Rahul has drowned himself completely in alcohol, and he is also not the singer he once used to be. He is tired of embarrassing her. He takes his life by jumping off a bridge so that Aarohi can continue to achieve her dreams, as he realized that he was only holding her down.