Bollywood celebrities always wanted to stay in the limelight. Their every move is associated with media. If they are fighting, saying no to movies, partying, promotion of movies, etc. Everything becomes controversial. Many incidents are in Bollywood which are very famous and controversial.
1. Shah Rukh Khan Shah Rukh Khan or also known as SRK is a prominent >> Read More... vs. Aamir Khan Aamir Khan or Mohammed Aamir Hussain Khan is Bolly >> Read More...
The two biggest Khans of the industry are not friends. From starting, for eternity, they have been in a cold war. This all started when Aamir said that Shah Rukh is licking my feet right now and I am feeding him some biscuits. Then later he said that Shah Rukh is his Dog's name. Shah Rukh replied to this by saying Aamir lost his two fans as his children loved him as an actor.
...
2. Kareena Kapoor Khan Kareena Kapoor is a super hit actress working in I >> Read More... 'Love Jihad'
Vishwa Hindu Parishad published their magazine 'Himalaya Dhwani' with a cover photo of morphed picture of a Kareena Kapoor. Taking an example of Kareena Kapoor they warn against Love Jihad. Half of her face was covered by Naqab and in other half sindoor and bindi was displayed. They highlighted the issue of Bangladeshi coming in Himachal and causing communal violence and law and order.
...
3. Mahima Chaudhry Mahima Chaudhry Ritu Chaudhary was born in Canada >> Read More... (Black Money)
...
Pardes movie fame actress Mahima, who was recently in News for featuring in the list of Black Money in a foreign account, her real name is Ritu Chaudhry; she slammed all the news and said all these are fake and not real. Supreme Court appointed a team to recover all the money from her account and a special investigation was also set up.
4. Sonam Kapoor Sonam Kapoor, Daughter of Anil Kapoor and model Su >> Read More... for Sarcastic Tongue
...
The fashion icon of the industry is better known for her sarcastic tongue. She always says whatever she feels like without thinking anything. Recently, in Koffee with Karan, she called Aishwarya Rai her Aunty and then she said because she worked with her Dad. She always creates this kind of controversy.
...
5. Gauhar Khan Gauhar Khan or Gauahar Khan or Gauahar Zafar Khan >> Read More... slapping incident
When Gauhar was performing in stage someone called Anil Malik slapped her because she was wearing a short dress. He said that being from Muslim family; she should not wear dresses like this. He also said that Actresses wearing this type of dress attracts youngsters sexually. He also suggested that if they stop this, then there will be no crimes and society will be clean.
...
6. Pooja Mishra Pooja Mishra is an Indian video jockey and model, >> Read More... Show
...
Pooja Mishra who loves controversies and always Production claimed that idea of Farah Khan Farah Khan is an Indian film actress, producer, di >> Read More... show Farah Ki Dawat Farah Ki Dawat belongs to cookery Genre. Colors TV >> Read More... was stolen by them. They claimed that whole idea and concept was stolen. She sent a legal notice to the Channel for this.
7. Aditya Pancholi Aditya Pancholi is one of the well known actors o >> Read More...
At Juhu, he created a scene when he tiffs with bouncers. He was drunk and in Disco he objected for English songs and said to play Hindi songs. Later bouncers came to escort him out from the Disco he attacked bouncers by hitting them through his mobile. Later FIR was lodged against him, and now he is released on bail.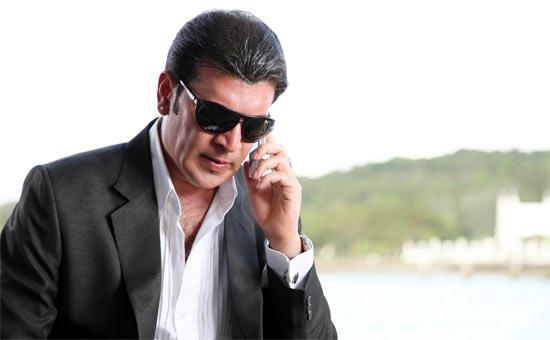 8. Naseeruddin Shah Naseeruddin Shah is an experimental actor and asso >> Read More...
One of the most versatile and talented actors of the industry commented against Farhan Akhtar One of the most recognized young director of India >> Read More... that he really don't care for Farhan's movie. This created controversy all over the country. Because Farhan is considered as one of the most talented Directors and Actor, he is multi-talented as he can sing, write, and Dance. So this statement was very shocking for everyone.
9. Kareena Kapoor Khan
When Aishwarya was offered the Heroine movie she left it at very initial stage of shooting as she was pregnant. Then this movie was offered to Kareena, and she did that movie, but it didn't go well at Box Office Box Office is a Tamil entertainment TV serial whic >> Read More... . So, on a comparison of her with Aishwarya, she said that they both belong from the different generation.
10. Mika Singh Mika Singh is an actor, singer, stage presenter an >> Read More...
Mika Singh who is known for his songs and music was also in limelight. He has given many hits and considered as the most refined singer of the industry. On his Birthday Bash, he tried to kiss Rakhi Sawant Rakhi Sawant, the well-known drama queen of the In >> Read More... on lips. So, she slapped him in front of everyone.